TY Appreciation and Demo Ride
March 10th 2006
Click on smaller images to enlarge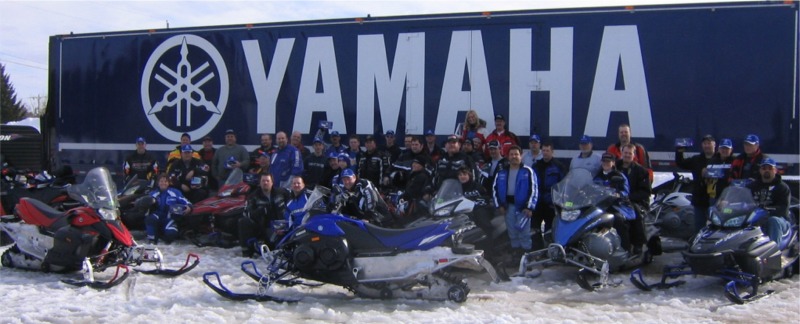 Even with the weather and terrible trails the Totallyamaha Munising Appreciation Ride went under way with out a hitch. Starting Friday March 10th with the 07 Demo rides, each of the 4 demo group went out for 2 hours of riding on the 07 line up ranging from the 80 hp Phazers, 120 hp RS Ventures, Rages to the 150hp Apexs and Attaks. With the trails in rough shape (moguls from 2 footers and up) the suspension where really put through the tests and in my eyes overall did exceptionally well handling those extreme conditions. The seat time on the Phazer had the most fun factor for me, dancing through the moguls like a well-oiled machine, changing direction mid air with the twist of your body to allow a hard bank into the tight twisties.
We had approximately 40 to 50 test riders total for Friday. Yamaha provided us with a small tech over view and then lunch. Each rider was given a Test Pilot hat and Phazer model as a gift from Yamaha for participation in the demo ride.
On Sat March 11th, most of the TY riders gathered in the morning for some off trail riding south of Munising ( about 25). From the stories that where told, fun was had by all. I , on the other hand was super tired and sore (Old Age …LOL) and slept in and was going to try to catch up with the group but never made it. The small group that was left behind decided to head North towards Kingston Plaines Area. To our surprise we found 70 miles of pretty flat groomed trails with very few bumps. We all met up at the end of the day at the Alger Falls Garage for the recap of our adventures.
I heard through a few of the riders that even with the warmer conditions on Sat that Yamaha still had 100 + riders run through the open demos.
I would like to thanks all that attended and a special thanks to Yamaha for allowing Totallyamaha an exclusive day for their members to ride the demos and proving us with the great gifts.
THANK YOU YAMAHA!!!!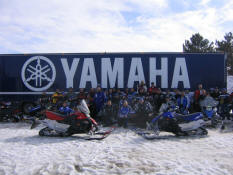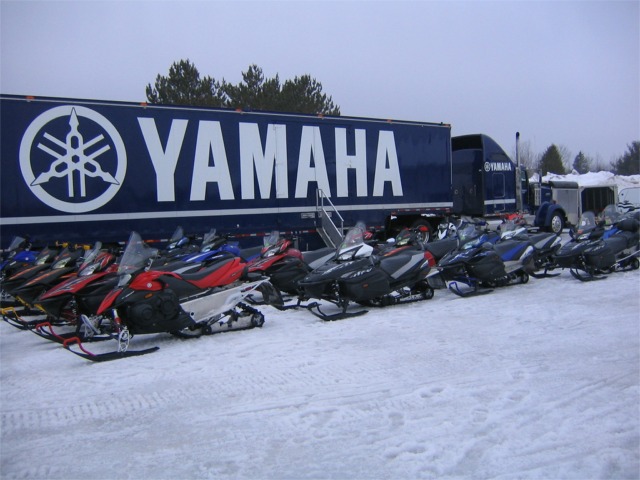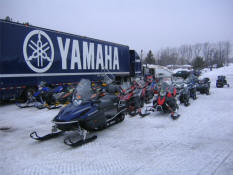 Dinner Night!!
Saturday Trails North of Kingston Plains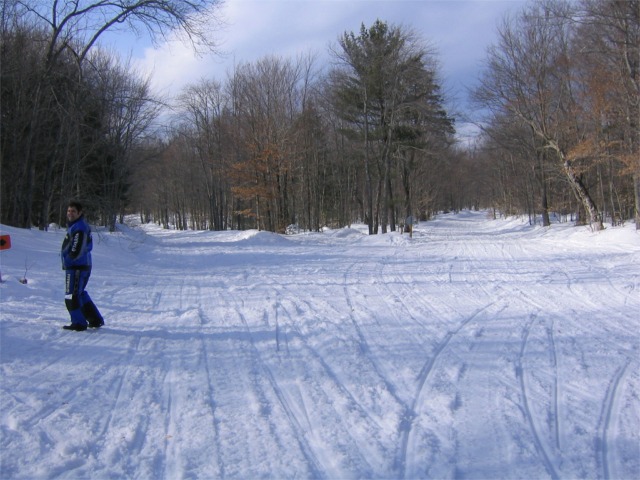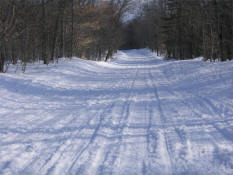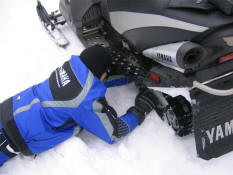 Lots of melt on trail crossing!!!
More pics to come soon
Click here for Crewchief47 (Ian) pics!!!
< BACK