The 3rd Annual TY Houghton/Hancock MI Ride
Dec 13-16th, 2007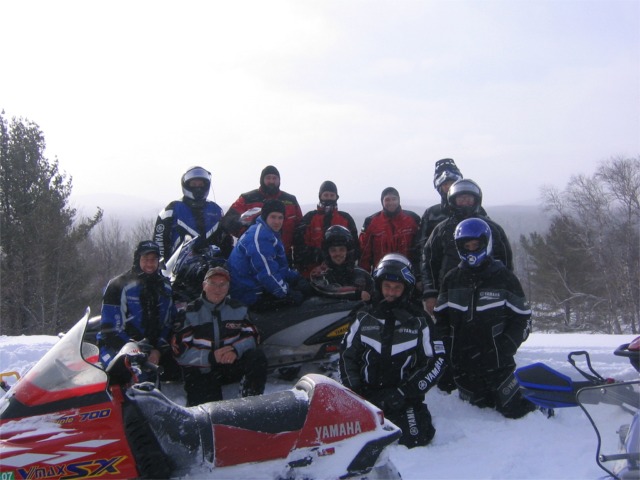 The Houghton/Hancock TY Ride turned out to be a great ride this year. We headed out Friday morning to the North to meet up with Boomer and his buddy in Phoenix. From Phoenix we headed to Copper Harbor circling thru a few small towns and brought the trail into town over the mountain. The Keweenaw Peninsula sure has some wonderful scenery. The trials were very flat and fast. I can remember the last time we could ride 140 miles and not come across some rough trail. After some lunch at Copper Harbor we rode towards the tip of the Peninsula then back around south toward Gay and Lake Linden then back to Houghton.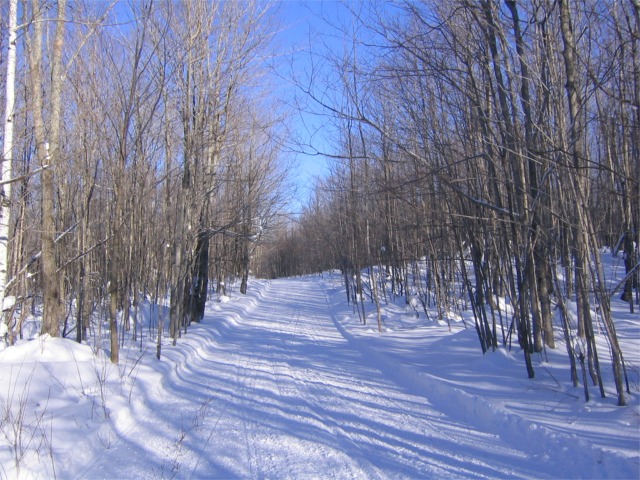 Saturday we decided to try the trails south. Just the like the previous day the trails where really nice and flat. Turning off the rail grade and preceding onto the Freda Loop the trails remained in excellent shape. Onto Twin Lakes area for some fuel and then heading further south to the Greenland loop. This loop brought us some rougher trails on the lake end of the loop but nothing that was unbearable. Stop for a bite to eat in Greenland and at this point the group split up with a few heading back into Houghton. The remaining of us headed further south to Mass City, Rockland and then onto Bruce's Crossing where we gassed up. Running the grade east to Sydnaw at warp speeds filled our need …LOL, From Sydnaw North back to Houghton we could see the trails conditions changing. The grade coming back into Houghton started to see some signs of use with 1 foot stutter bumps but all in all it was a great ride. Grand total of 210 miles.
Sorry I didn't take more pics as the trails were so flat and fast that I was having so much fun I forgot to pull the darn thing out to share the ride. I would like to say thank you to everyone that came and it was a great pleasure to ride with all of you. See you on the next ride.
< BACK