The 1st Annual TY Houghton/Hancock MI Demo Ride Dec 17-19th, 2004
YamaGirl (Gina) Ride Pics Click Here
Welterracer (Brian) Ride Pics Click Here
lokn4sno Ride Pics Click Here
Click on smaller images to enlarge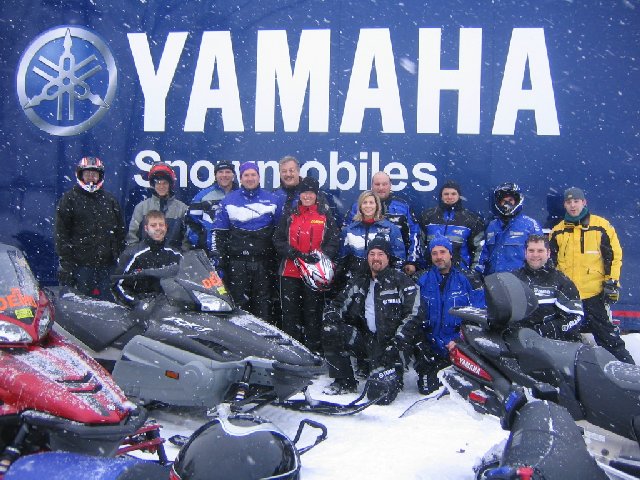 The Demo ride where a great success!!! There where a total of 13 sleds for TY Users to try out, RX1s, Vectors, Rages, Warriors and so on. This is just one of the TY groups that came back from the demo rides while others had headed to the trail for a awesome day of trail riding.
Riders getting ready for their 10 to 15 mile Demo Ride.
The Demo Tour Yamaha Trailer and M&M Power Sports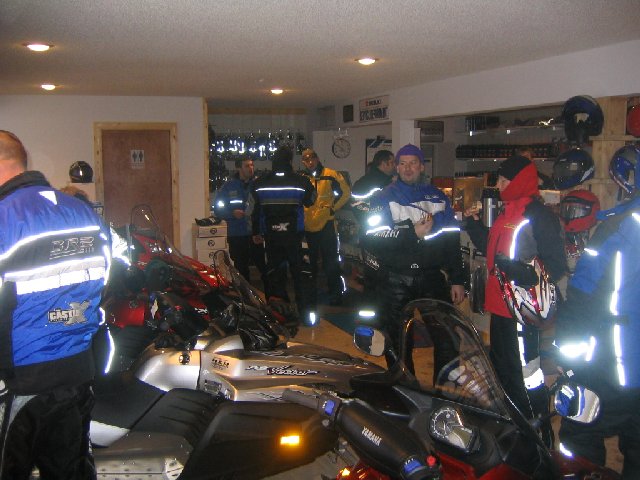 Demo Riders at M&M Power Sports enjoying free hotdogs, hot chocolate, coffee and cookies. I would like to thank Yamaha, Chad and his people M&M for the great hospitality and service.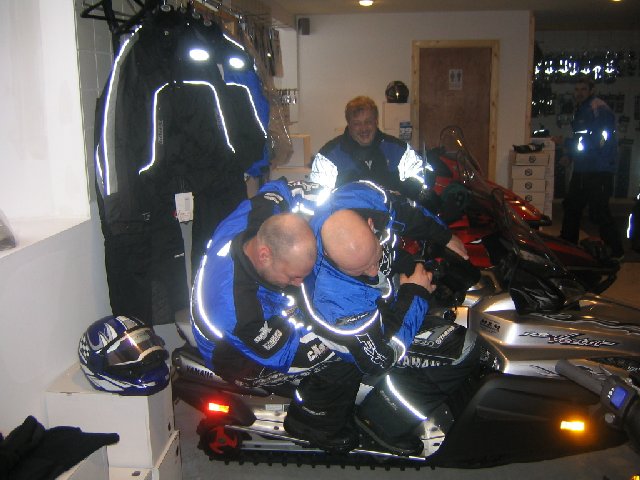 JR and Road Dog, taking a hard corner on a floor demo making vroom vroom sounds...LOL. They look like twins from the top....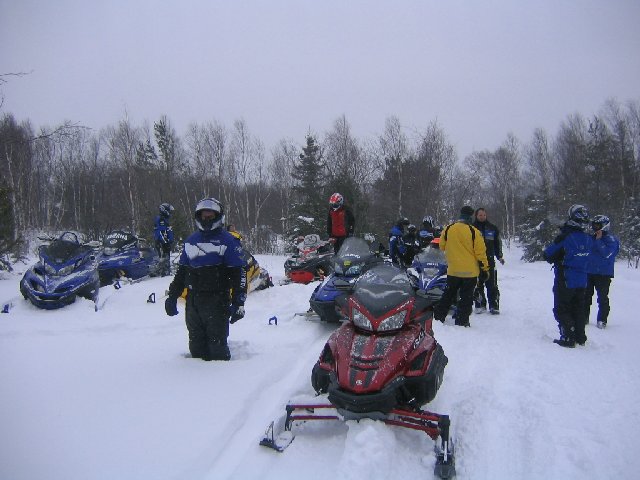 Quick stop on the trail. The trails where superb and the snow was fallen all day. On the way back from Copper Harbor we had near white out conditions and below zero temps...but it was still one of the best times we had.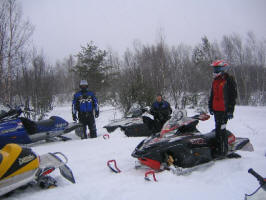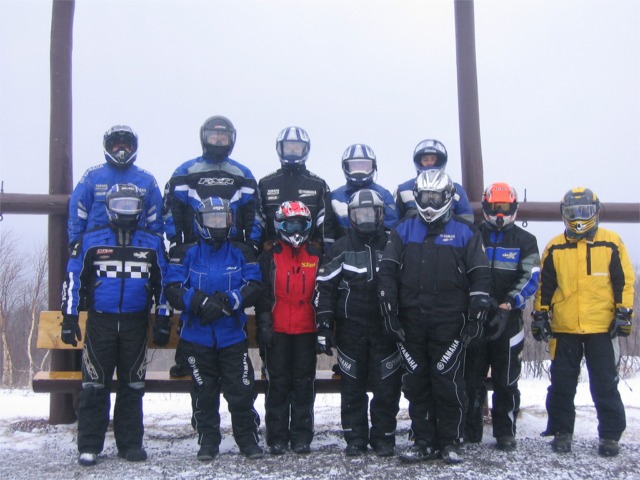 Top of the mountain on the way into Copper Harbor. As you can see the wind was cold and the snow was blown off....but back on the trail and onto the 20+ inches of powder. We had a great group of riders......see if you can guess who is under the helmets......if you can name them all you will win a prize!!!! LOL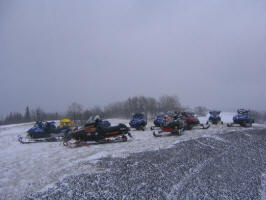 I would like to thank everyone that came to the demo rides. Everyone was safe and courteous and I could have not been more honored to ride each and every one of them. I would also like to give a special thanks out to Ron (BLUEDOG) for that little surprise on check out.....very very appreciated. Sorry if I didn't take more pics of I didn't get everyone included in the photos ...I never take enough and it impossible to describe the fun we have. If anyone has more picture to add, please email them to the webmaster@totallyamaha.com
lokn4sno TY Demo Rides Pictures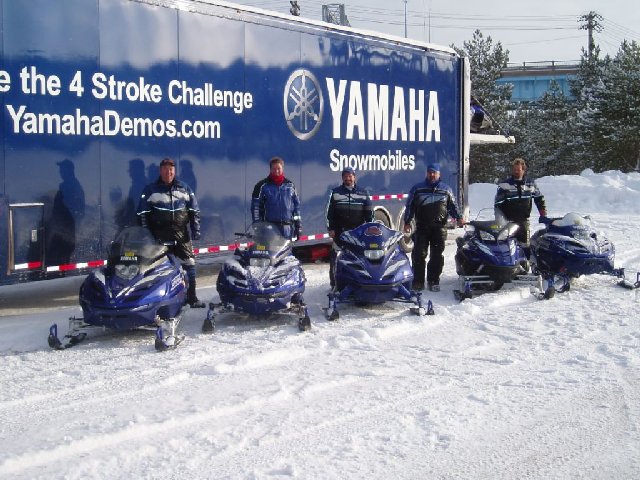 Jeff C --- lokn4sno, Paul G --- gradzz, Jeff H, Jeff R, Jeff S.
Names not listed in any particular order.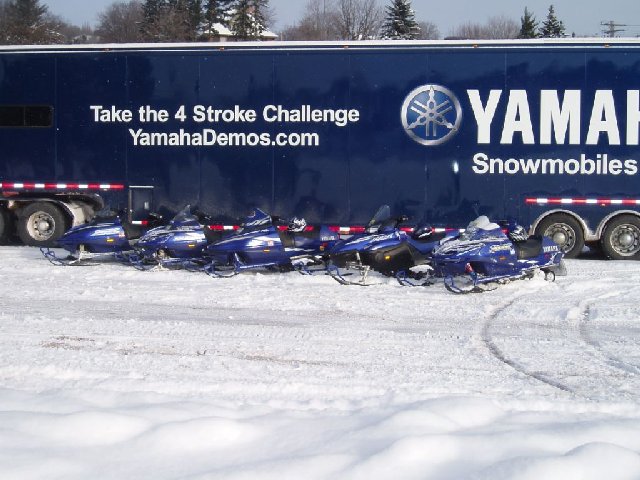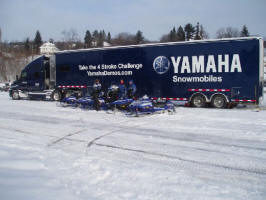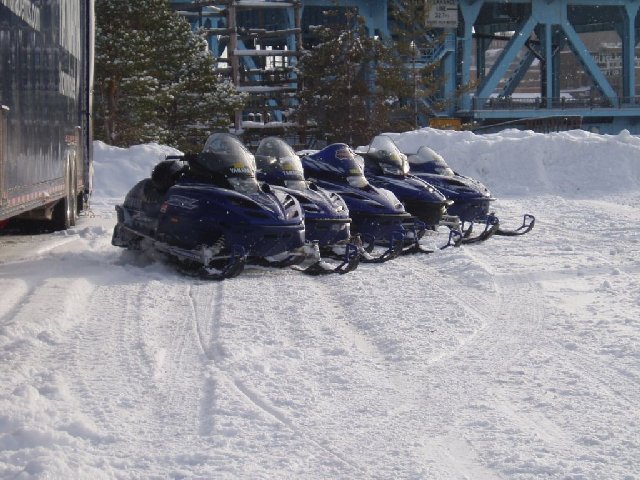 All members are welcome to join us on any TY Ride !!!!
< BACK