The 2nd Annual Manitoba

Canada Ride

2006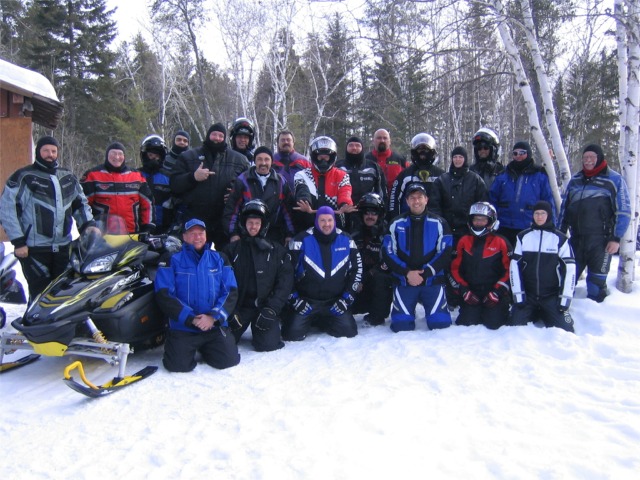 Click Thumbnail to Enlarge
Trail ride over view:
Click the names for more photos: Brian (SRXTwins), Kelly (Kmer), Steve (Convert), Charlie (Sasquatch), Matt (Swiss Sledder), Larry (Bounty Hunter)
Click for Vids: NosPro Circle, NosPro Wheelie, Moose
Manitoba! What more can be said, simply awesome! Bird Lake, Gimly, and Whiteshell are three of the most incredible rides we have ever been on. Mile upon mile of super nice trails sweeping high speed turns, lakes and river running....what a blast!!!!! Then topping it off with a trail side lunch what could be better : ) It was great meeting all the new faces and getting reacquainted with the old. Bountyhunter had a new look this year mostly on his side or upside down. Brian proved once again that he's one outstanding host and also a pretty darn good mechanic, he saved the day more than once. Special thanks to SRXTwins, Bever Fevr, Bountyhunter, Wilson, Smokey,and Gary for being our guides and watching our backs. Also the jerky ROCKED again this year but with a major abundance for everyone(Thanks to Sled Dogs wife). Can't wait for next year!
Final Dinner
Border Crossing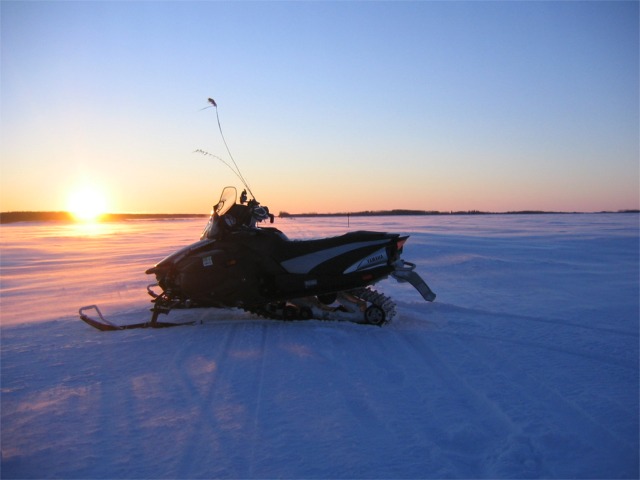 Once again I would like to thank everyone for a great TY ride and we will see you next year for another Manitoba Ride!!!!
< BACK