| | |
| --- | --- |
| The 5th Annual TY Munising MI Ride Jan 11-13th , 2005 | |
Smaller Images taken by Indy
The 4th annual 2nd TY ride was yet another surprise. As I drove into Alger Falls in Munising and went to sign in for my room there where 21 TY members that came to the ride. I guess the reason for the shock was that the snow was supposedly not the greatest conditions. As we went on our ride we found the trail had plenty of snow to ride just no powder for the off trail.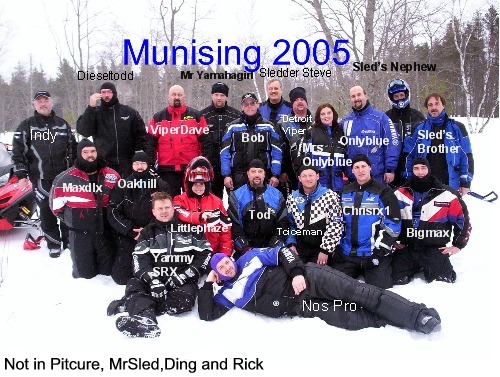 Our 1st day of riding was a quick stop for breakfast after changing several plugs on the SX-R and off to the south on trail 7 towards camel riders and then up to Boot Lake Shinglton and back to Alger. I was in a hurry to get back because Onlyblue had a chain case bearing blow. He and his wife towed the sled back to Agler and went off to get parts. That evening me and Bob changed both lower jack shaft bearing and seal and he was back on the trail the next day.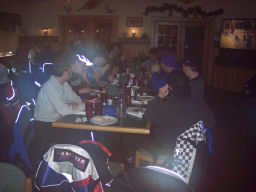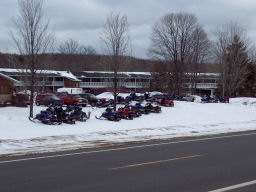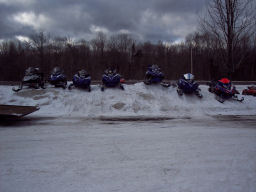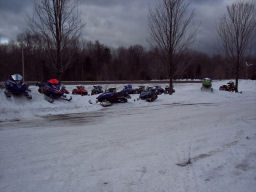 Some of the group that I was with fell behind and took a few wrong turns. But once caught back up headed to boot lake for Lunch.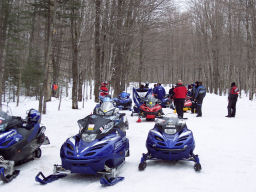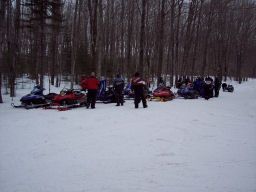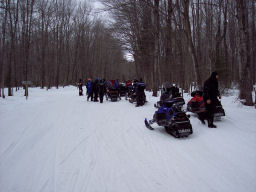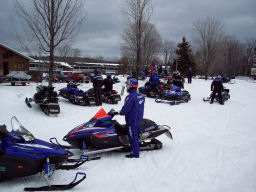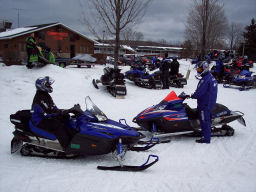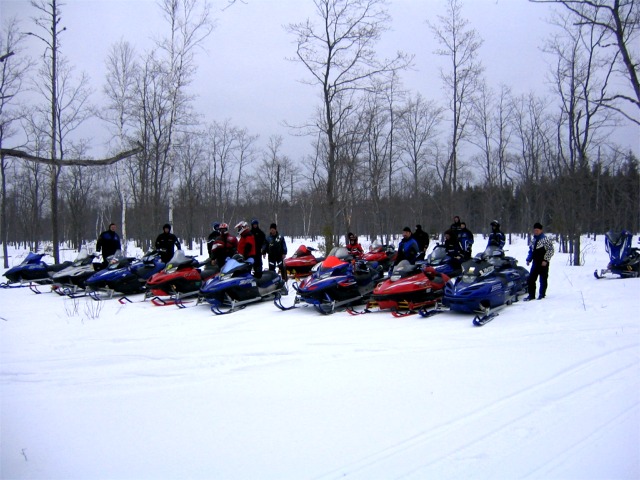 Saturday and the 2nd day of riding we headed off towards Gwinn.
From Gwinn found this sweet trail south towards Arnold. That was 60 miles of pure fast fun trails....swooping corners and rolling hills.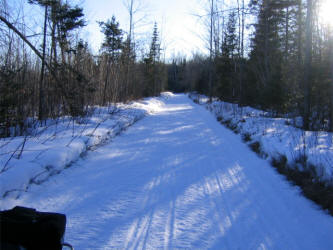 A long the way to Arnold, Maxdlx was following Oakhill on his Vector who was tossing quite a few ice chunks. Maxdlx ducked down to miss some flying debris and missed his corner.....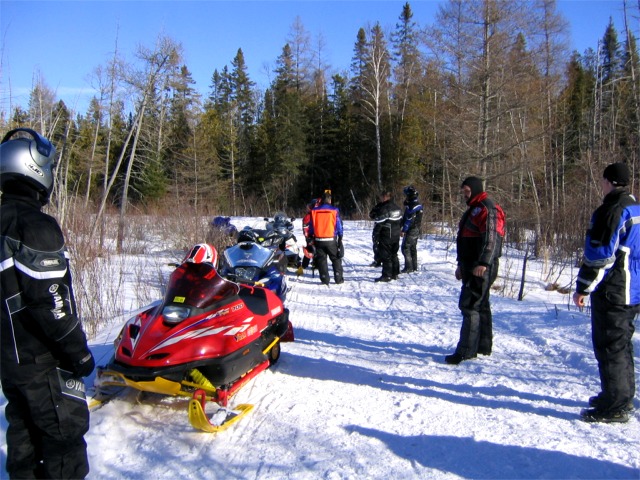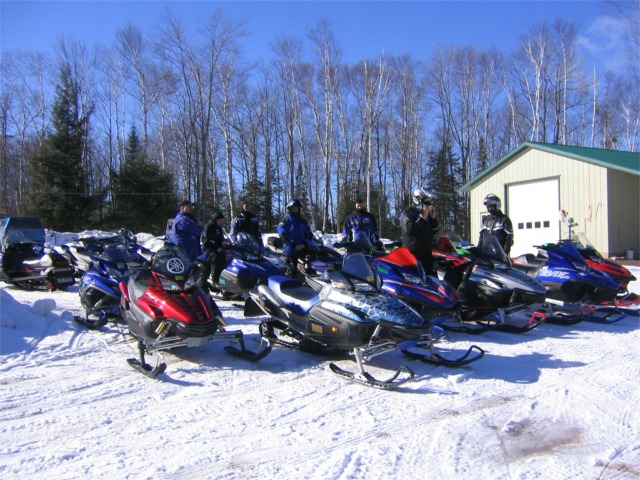 Quick Dinner Stop , some lake racing and back on the trail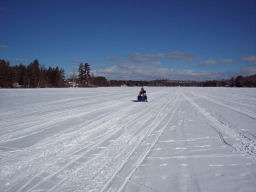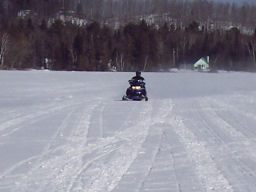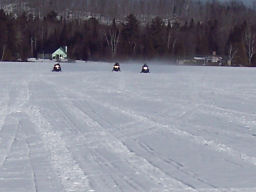 RX1 Silencer VIDS w/sound:
White Knuckle QC1, next is stock partially gutted, and the 3rd is Maximum Performance.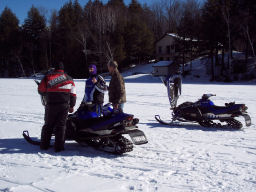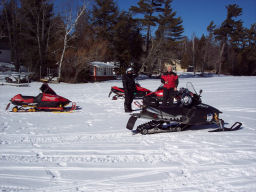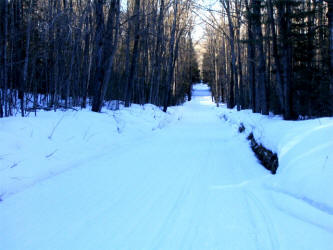 Justin, my Nephew always jumping things......catching some nice air...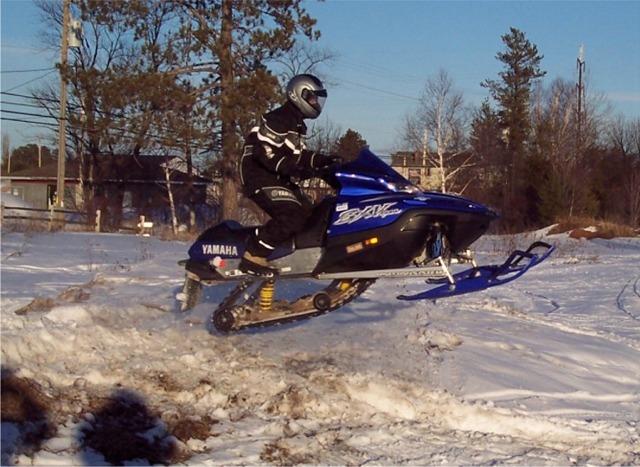 Video 1 ViperDave, Video 2 ViperDave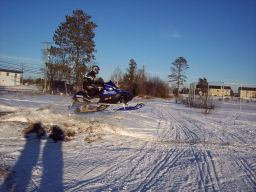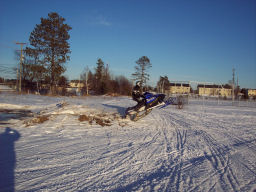 Along with Ding !!!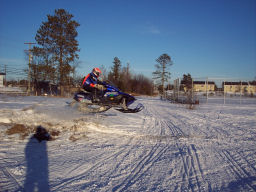 Justin and NOSPRO having some fun.....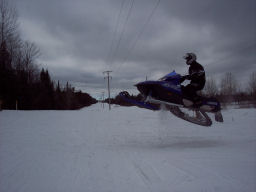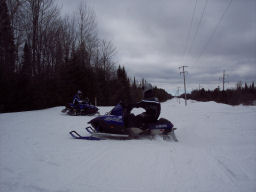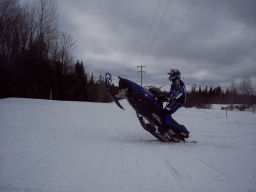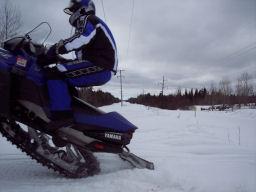 Indys Classic Ride!!!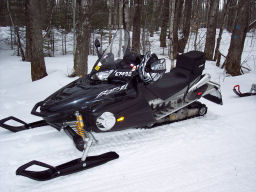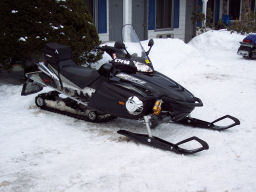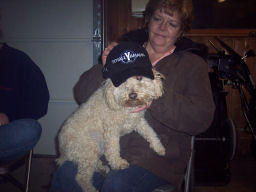 Having some fun in the garage.....LOL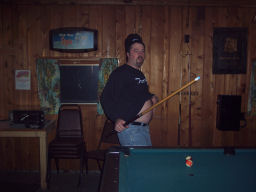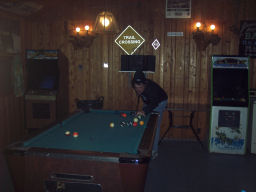 < BACK