The TY Give Away Ride Munising MI Feb 2nd - 6th, 2012
Click on smaller images to enlarge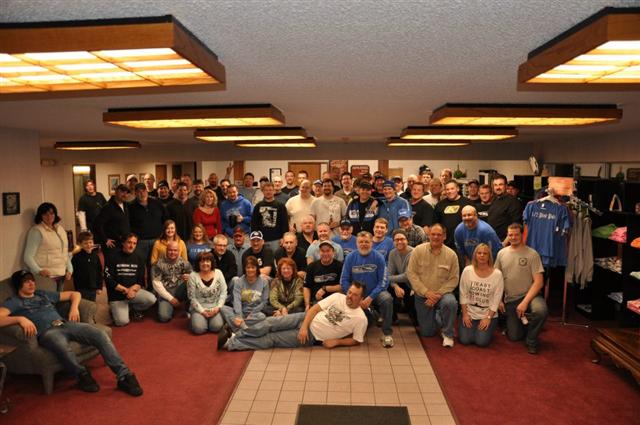 Here are the Videos and some pics added into the Vids from the Give Away Rides. I hope you enjoy them!!

TY Give Away Ride Friday and Saturday Video

TY Give Away Ride Sunday Final Ride Video

Well what can I say about the TY Give Away ride... booked 95% of Comfort Inn, weather was warm, trails could have been better but hanging with all those people, riding and socializing was off the hook. I would like to thank all the great people that came out for the event starting with the Comfort Inn, the Graves Family (Give Away help and Super Bowl Party), Todd - Onlyblue (The MC), the trail group leaders (Viper Dave, DaJudge), all the sponsors such as Yamaha, Yama-Lube, Hi Performance Engineering, Sledbitch.com, Straightline Performance, Yamaheater.com (TrailJamz), HoultonPowersports.com, F&S Yamaha, LakeEffectSnow.com, Sled Start, Crankyape.com, OFTRacing.com, BenderRacing.com, One Stop Performance, Pioneer Performance, Dalton Industries, Hygear Suspensions, Port Washington Yamaha, Curve Industries, Ulmer Racing, Excell Motor Sports, Muffin Works and SledToys.com

I am sure there were many small groups out having fun off and on trail other than what was photoed. My Groups day started on Friday. We took a ride to Grand Marais for lunch at the Brew Pup, gassed and headed back.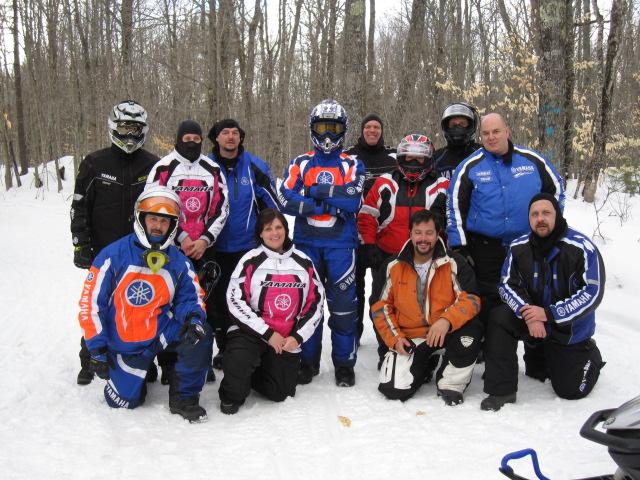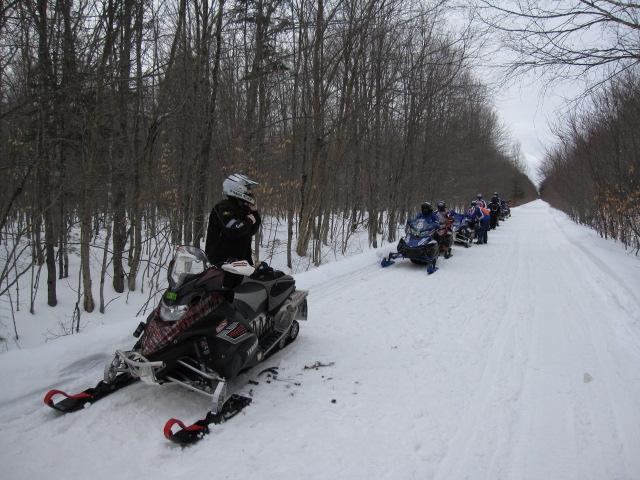 Blown Belt on the XTX
Had a few drinks back at the hotel and some social time with all the TY members.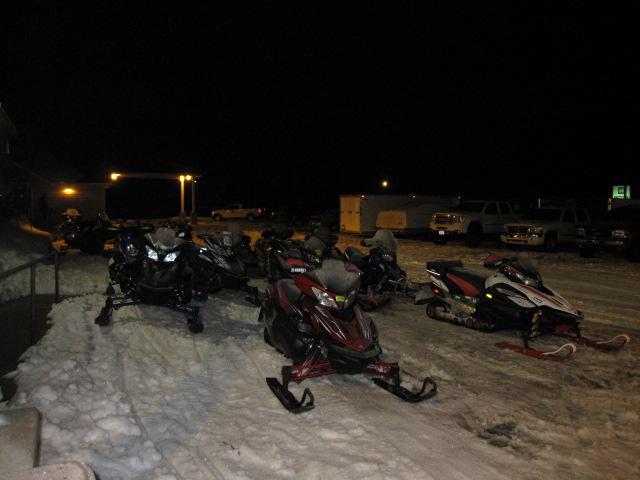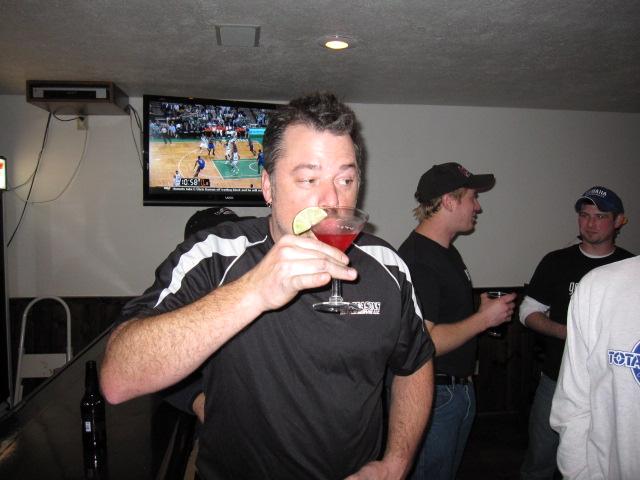 MrSled drinking a girly drink...LOL
Saturday we added a few more people with a total of 22 and headed towards Shingleton down the Haywire trail south through Jack Pine and over to Camel Riders for lunch. After lunch we took a quick stop at the Big Springs and then back to Munising to get ready for the Give Away.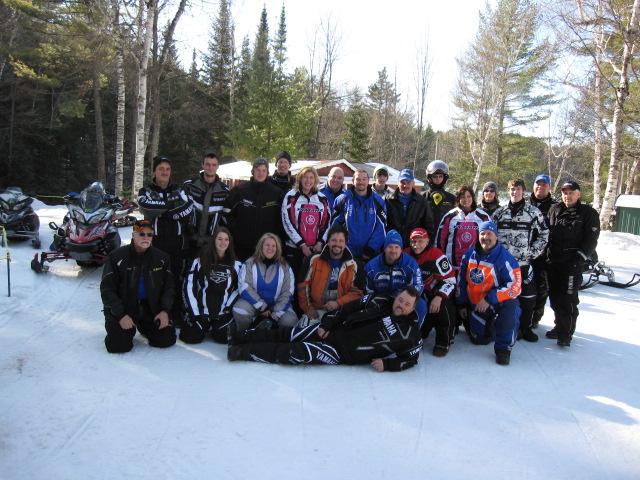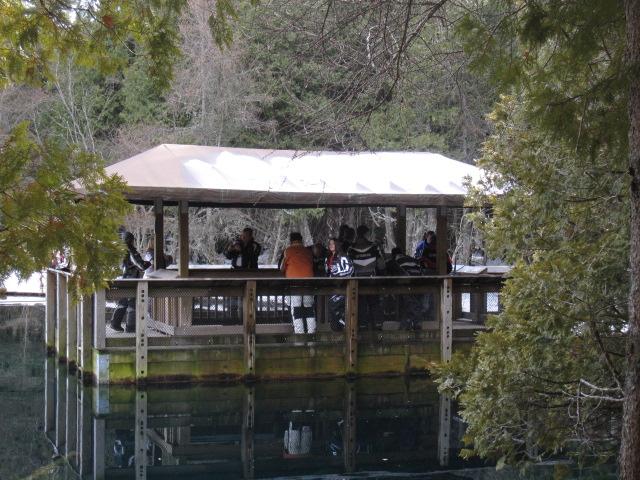 Big Springs
Below are all of the prizes all spread out ready to start the raffles!!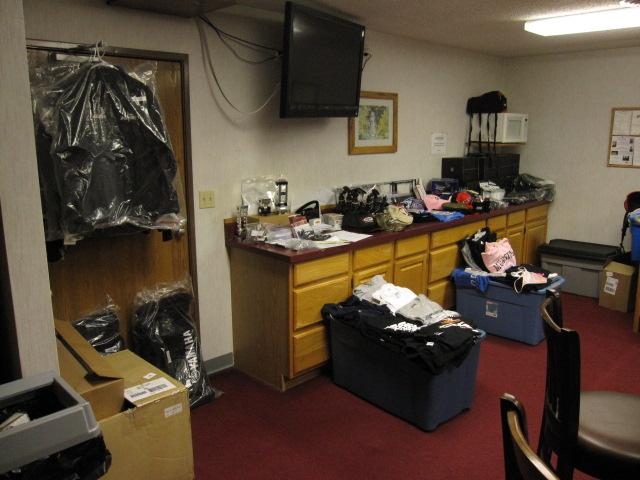 Grand Prize Yamaha Jacket Winners
Grand Prize Yamaha Gear Bag Winners
Lake Effect Riser, Trail Jamz and Muffin Works Riser winners.
Sled Start Flash Light, Straightline Jacket and Trail Jamz winners.
More pictures from the Give Away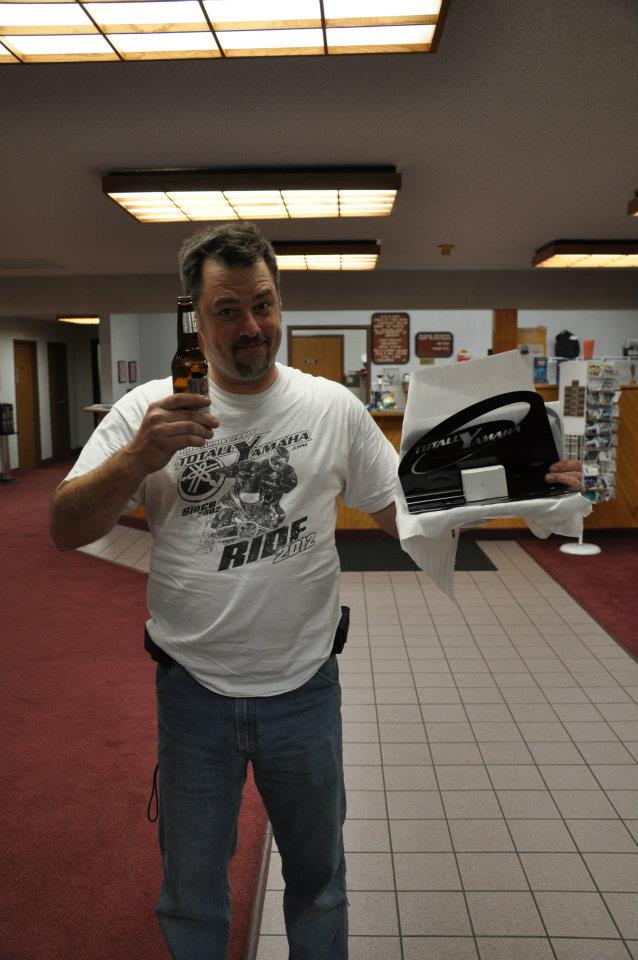 The one and only MrSled......FOOL!!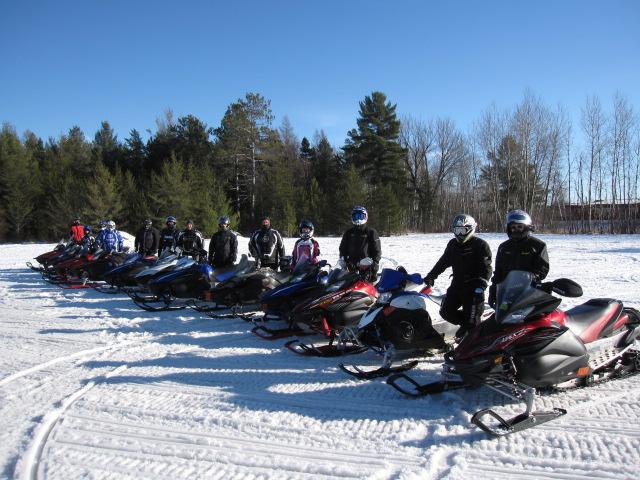 Finally our Sunday ride with Dajudge leading the way. We battled through the rough and nasty to ride some sweet trails near Seney. Stopped in Seney for some lunch and gas and then headed back to Muni for the Super Bowl Party put on by The Graves Family and Comfort Inn.
Burned up Ski Doo on the trail side on the way to Seney.
Thank you once again for all the fun on the TY Give Away ride. It was a great pleasure seeing everyone again and meeting new people. See you on the next Demo Ride in Ishpeming MI.
< BACK