| | |
| --- | --- |
| The TY Give Away Ride Munising MI Jan 31st thru Feb 3rd, 2014 | |
to see video click Here
Click on smaller images to enlarge
Once again the TY Give Away Ride went without a hitch. We booked 47 rooms at the Comfort end for our best ever booking at any hotel. The ride would not be as good as it is with out everyone's efforts and the superb member from the site. Special thanks to Todd our MC who made a special trip over just for Totallyamaha, Chelsea Graves, Sabrina Grawey (for Give Away Ticket Help) and Comfort Inn for having us. Thanks to Angela and the Graves for the Superbowl party on Sunday eve. Also a HUGE thank you for all the help from our sponsors for all the wonderful prizes. Yamaha USA, Yamaha Canada, Yamaha Power Equipment, Yama-Lube, Port Washington Yamaha, Castle X, Tracks USA, SimonCPR, Trailsystems.com, Power Sports1, TAMotorsports,com, Comfort Inn, Days Inn, SuperTrax, Hindle Exhaust, Muffin Works, Yamaheater, LakeEffectSnow.com, Cranky Ape, Mountain Performance, EVO Powersports, Pioneer Performance, Hygear Suspensions, Dalton Industries, OFTRacing.com, CB Performance, Curve Industries, Ulmer Racing, SledToys.com, Excell Motorsports, Amato, Maim ( Regional Spring) , Leno, Liz and Gene....Hope you all had a great time and we will see you on the next ride. If I have forgotten anyone, I am sorry... please email me.
I arrived late this year on Thursday but the gang was up having a few beverages ending the day with a bang. So I joined them for a few to many before I end the night.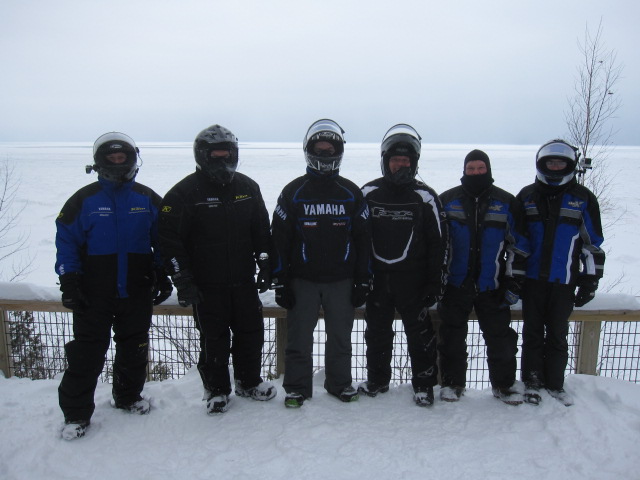 Friday morning after grabbing a light breakfast at the hotel, I gathered a group to go with me through Shinglton, over to Kingston Plaines and onto Grand Marais for lunch at the The Sportmans... they have one killer homemade clam chowder bread bowl. After lunch we headed to Seney and about 50 miles from the hotel my secondary spring broke so Steve shot us down some back roads to get us back quick.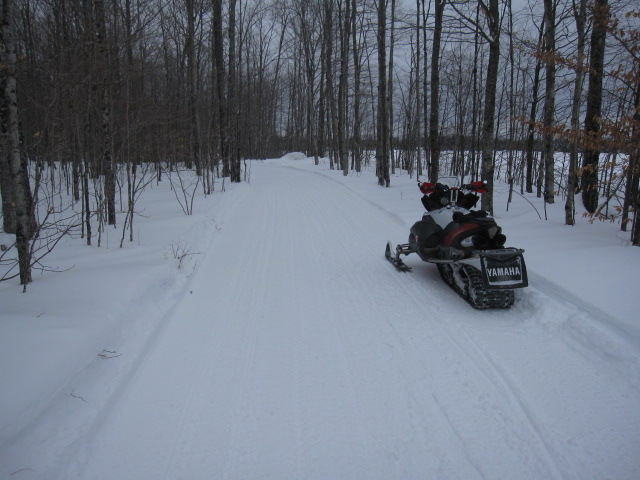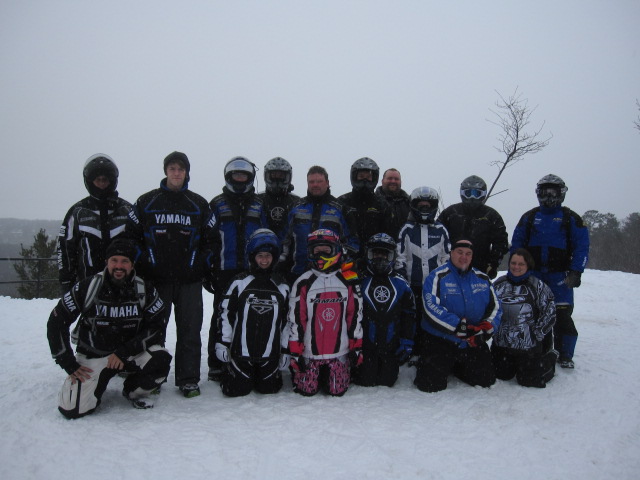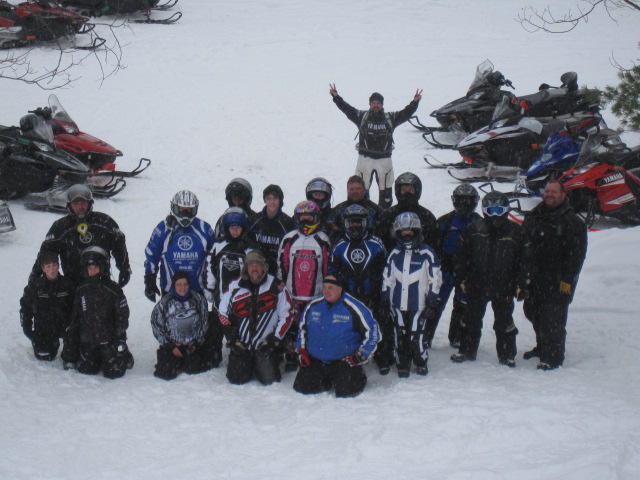 Saturday a group of us decided to head to Gwinn to the Upnorth Lodge for Ribs...When we arrived 2 other groups were right on our tail. After lunch we crossed paths with 2 other TY Groups at Marquette Mountain for a nice picture opp. And as always stopped at the Lakenenland for those who have never been there. We new it was a long run so we kicked it down to get back for the Give Away event.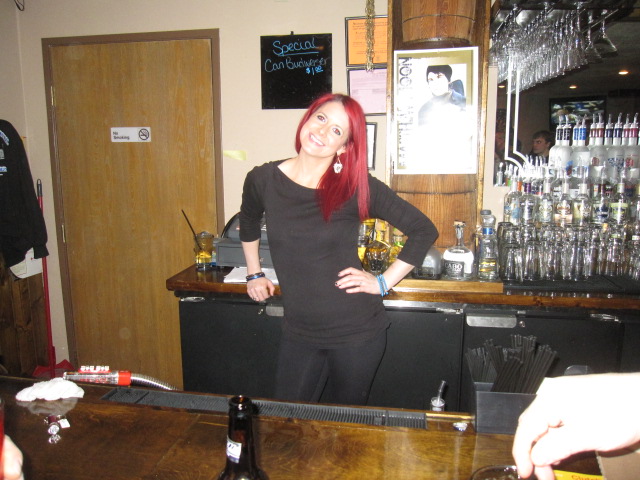 Sunday we took a huge group over to Chatham for a quick bite, then to Eban to the ice caves....scooted into Eban to dry out at the local pub then busted back for the Super Bowl Party.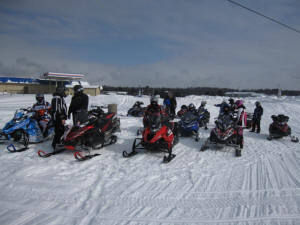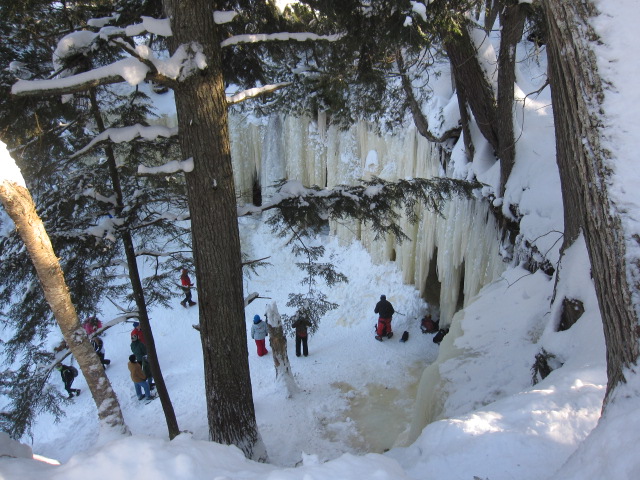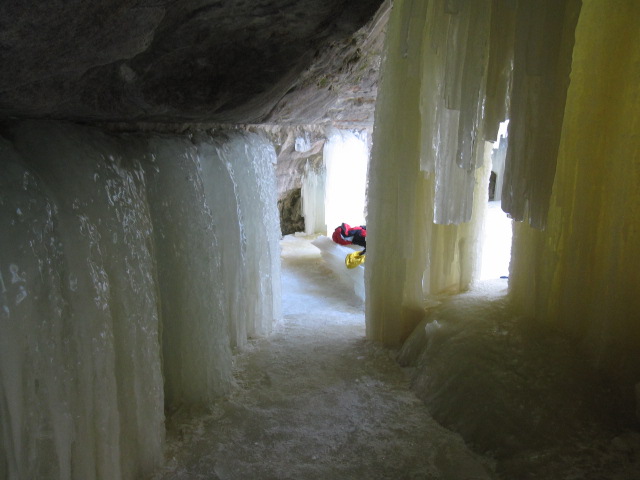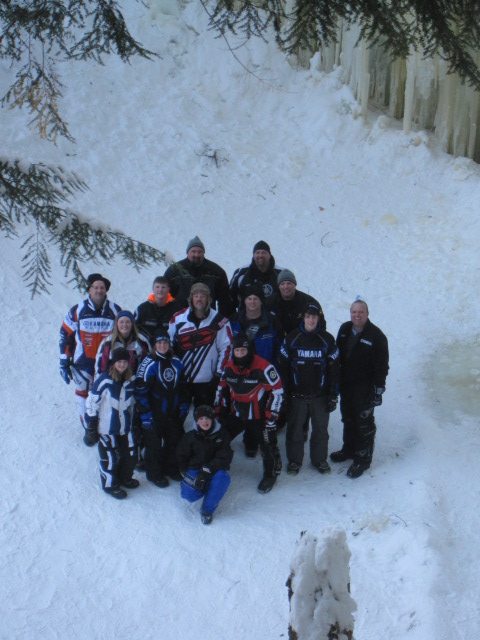 On Monday we thought we had time to do a quick run down to Big Springs but we only made it just past the Buckhorn before we had a incident with the Apex and had to cut the day short.
Here are some winners from the TY Give Away
Thank you once again for all the fun on the TY Give Away ride. It was a great pleasure seeing everyone again and meeting new people. See you on the next Ride.
< BACK