| | |
| --- | --- |
| The TY Give Away Ride Munising MI Jan 30th thru Feb 2nd, 2015 | |
to see video click Here
Click on smaller images to enlarge

Another TY Give Away Ride to put on the books. It was very organized this year and we sure had a load of stuff donated by all the Vendors and Advertisers. We booked 47 rooms at the Comfort end. Thank you to all the members that come out for this ride its all about you and the participation on the site. Special thanks to ViperDave our MC, Steph, Sabrina and Deven (for Give Away Ticket Help) and Comfort Inn for having us. A little sweet thanks to the Scott and Bethany for all the cupcakes and cake balls. Thanks to Angela, the Graves and all who contributed for the Superbowl party on Sunday eve. Also a HUGE thank you for all the help from our sponsors for all the wonderful prizes. Yamaha USA, Yamaha Canada, Yamaha Power Equipment, Yama-Lube, Port Washington Yamaha, Castle X, Tracks USA, Power Sports1, TAMotorsports,com, Comfort Inn, Hindle Exhaust, Muffin Works, RoczToyz.com, LakeEffectSnow.com, Cranky Ape, Mountain Performance, EVO Powersports, One Stop Performance, Hurricane Racing Products, Pioneer Performance, Britelites.net, MC-Express USA, Barnofparts.com, Barcode Performance, Hygear Suspensions, Dranttel Sales and Service, Bergstrom Skegs, Snowmoyard.com, Dalton Industries, Curve Industries, Ulmer Racing, Excell Motorsports, Amato, Liz and Gene....Hope you all had a great time and we will see you on the next ride. If I have forgotten anyone, I am sorry... please email me.
I arrived on Thursday eve and had a few beverages and small talk with the gang before I ended the night.
Friday morning after grabbing a light breakfast at the hotel, we headed to Shingleton, over to Kingston Plaines and onto Grand Marais for lunch at the The Sportmans... and once again I had the Friday special the clam chowder bread bowl. After lunch we headed to Seney and back to the Hotel to round out the day. We had a small group when we left and picked up a few extra riders on the way back. I have to say that Trail 8 was in terrible shape... so bad I wanted to stop and go back.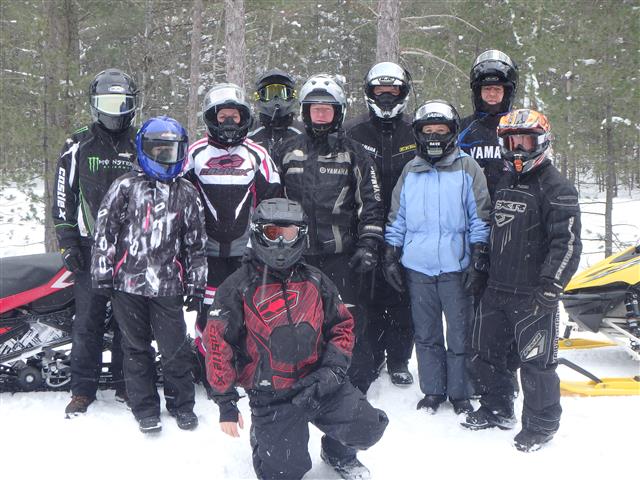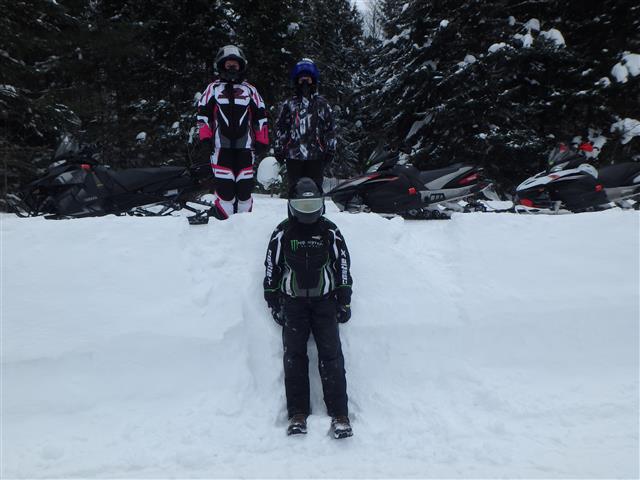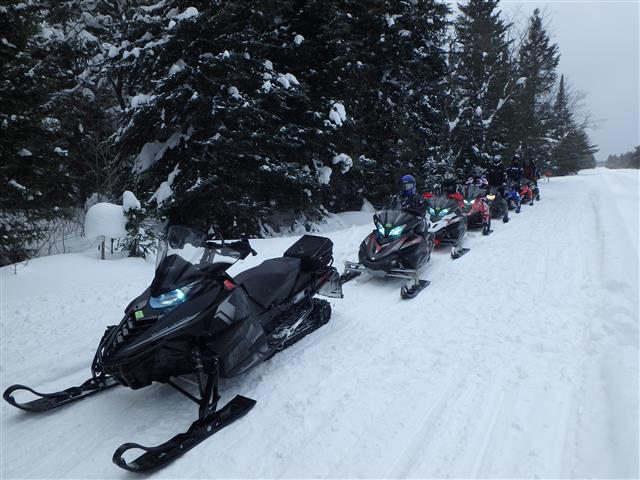 Saturday several groups went south towards the Buckhorn to try and get away from Trail 8. We crossed paths with those groups a few times and ended up at Big Springs and Big Springs Inn for lunch. The Pasties and Meatloaf Sandwich are killer. We headed across to the Jack Pine and onto the Haywire to get back and set up for the Give Away later that night. We did meet a groomer about 2 miles out from the hotel. It didn't make the hurt go away but at least it left us with a better taste in our mouth about Munising grooming.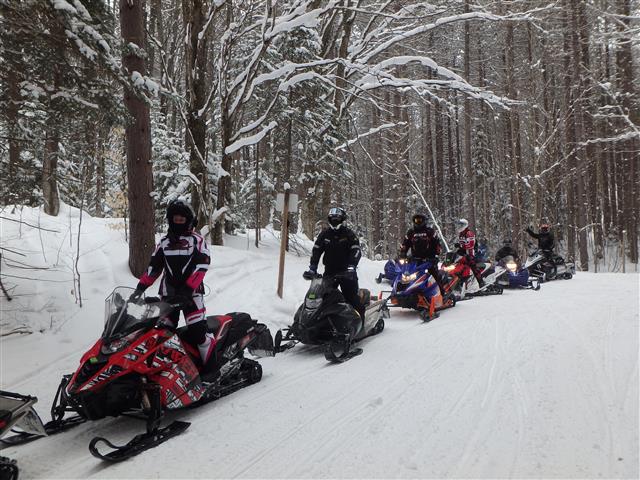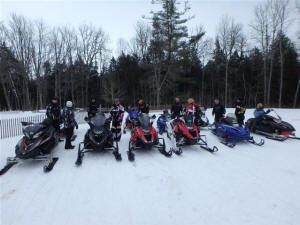 Sunday a few of us went to Lakenenland in different groups, over Marquette Mountain and then to Gwinn for lunch at the Up North Lodge. After lunch we busted back for the Super Bowl Party.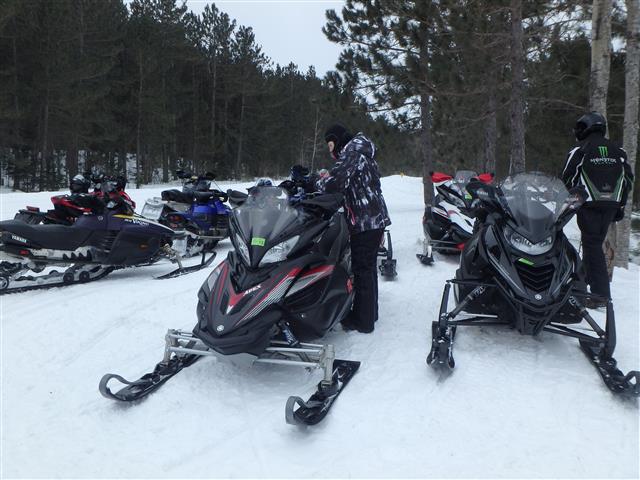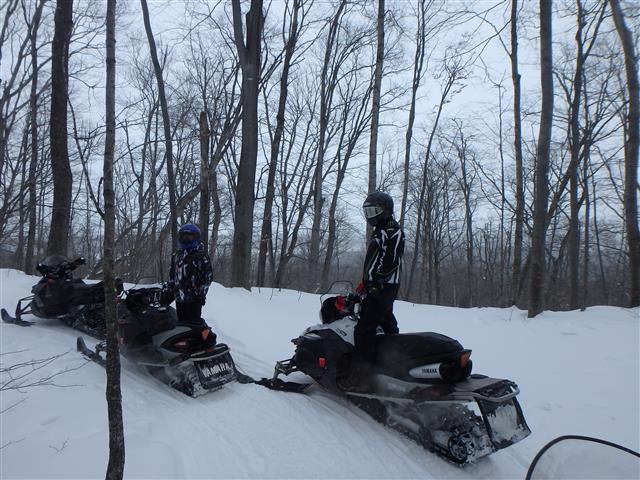 Raffle Time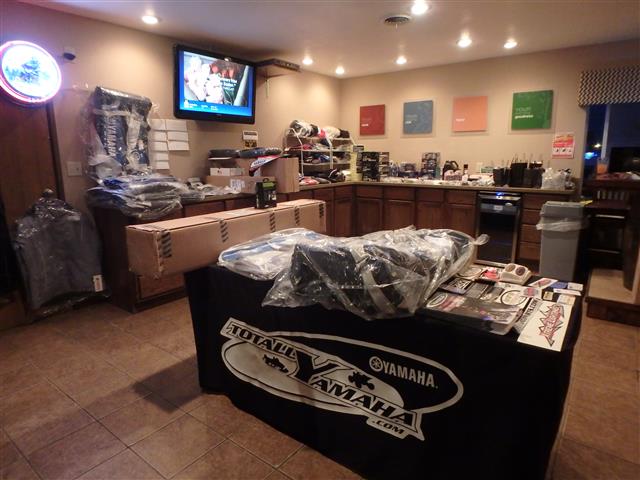 Here are some winners from the TY Give Away. A few people really had a winning streak this year!!
On Monday the plan was to go for a quick ride but with all the hard work and trail riding we had we were ready to pack up and head home.
Thank you once again for all the fun on the TY Give Away ride. It was a great pleasure seeing everyone again and meeting new people. See you on the next Ride.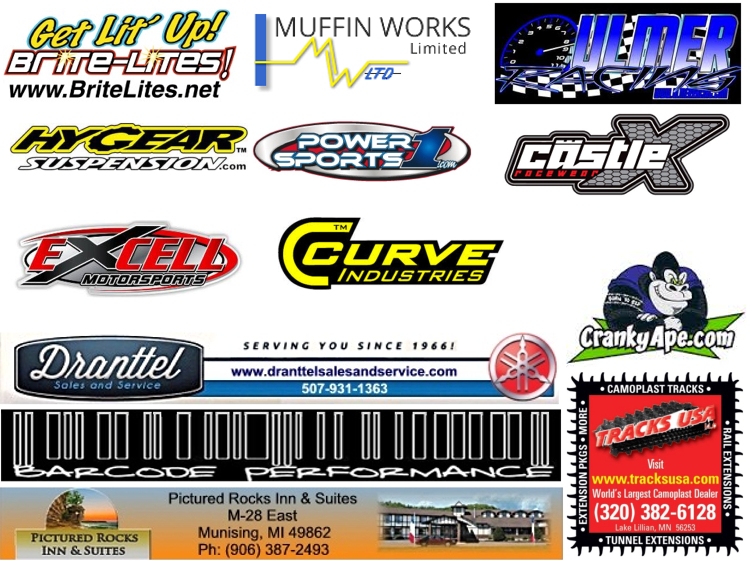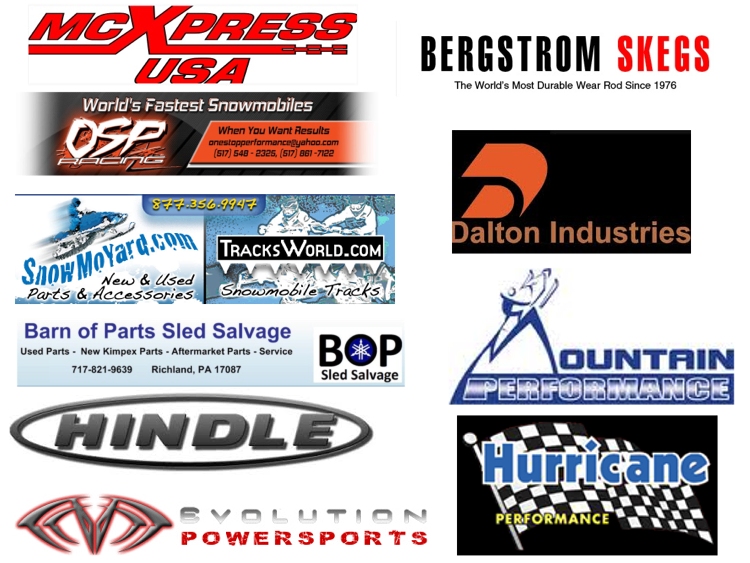 < BACK