| | |
| --- | --- |
| The TY Giveaway Ride Munising MI Feb 2nd thru Feb 5th, 2018 | |
to see video click Here
to see off trail video by SnoNinja click Here
Click on smaller images to enlarge
Another great TY Giveaway Ride goes down in the books. I was so pleased with the turn out, the abundance of snow and the outstanding grooming in the Alger Country Area. The Boarders Inn and Suites has never let me down to date. They have always taken care of us. We love you guys!! 51 rooms booked and a few others came in from other camps or hotels. Brian (GraveDigger) walked around selling 50/50 tickets to keep the lines down at the main registration table as we did last year. Pre registration was on Friday the night before the the big event, another plan to help us run smooth. All went far beyond what was expected. Thank you to all the members that came out for this ride. This is set up for all of you that participate on the site as members and especially VIP members who give more than just a registration. Please make sure that everyone thanks the sponsors who are always there for us every year for this event. Yamaha Snowmobiles, Yamalube USA, Yamaha Power Equipment, Pat's Motorsports, Castle X, Alpha, Thunder Products, Inc.,Barnofparts.com, Evolution Powersports, TA Motorsports Inc., Boarders Inn & Suites of Munising, MI, RoczToyz, CrankyApe.com, Hurricane Racing Products, Dalton Industries, PORT YAMAHA, Ulmer Racing, Biteharder, Excell Motorsports, Dranttel Sales and Service, HyGear Suspensions, Lake Effect Snow, CURVE INDUSTRIES - High Performance Aftermarket Snowmobile Products -, Shock Doc , MTNViper - Rollover , SnowMoYard, GRIP On Tools, Peter Amato, Scott Marcott, Jason Marcott. Also thank you goes out to yamawheels (Jim Zomchek), Tanner Zombos kid and Zombo (Joe Zomchek) for their Totallyamaha Glassware donation as well as donations from businesses who are not vendors on the site. Paul at Johnson Sales-Arlington, Fuel Motorsports-West Bend, Brian at Velocity Moto & Snow-Waukesha, Dave D at Yamaha Pleasant Prairie, Larry at Schauer Power Center-Union Grove, Brian & Mike at Print N Press digital color, Milwaukee (Glasses).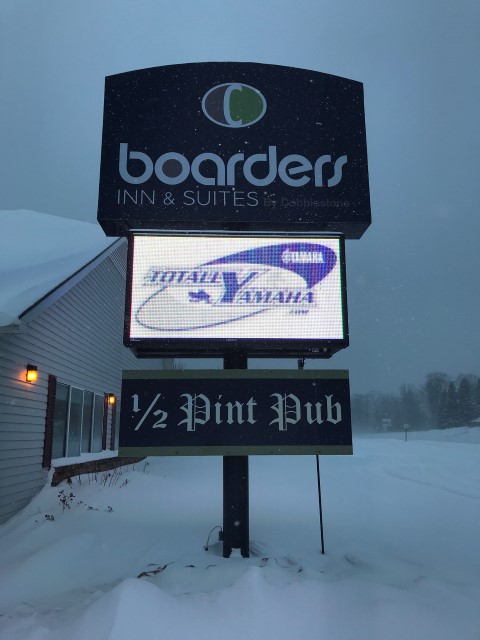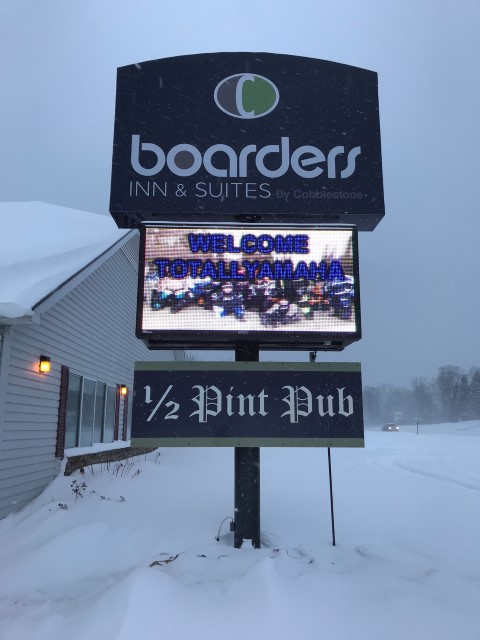 Thanks to those that helped out at the Giveaway: Onlyblue (Todd Kendrick), Frank the Tank (Stephanie Bornbach), Gina (Gina Silvers), Gravedigger (Brian Graves), Funsizegravedigger (Michelle Graves), SabrinaSled (Sabrina) and Big Red (Liz).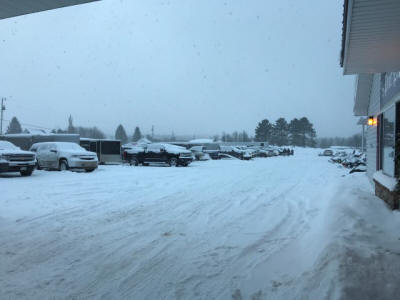 Also, a great big hug for Angela and her staff at Boarders Inn and Suites and Pip at Half Pint Pub. Hope you all had a great time and we will see you on the next ride.
Here are all kinds of pictures from other trail and off trail groups.
Friday my group ventured West to Lakenenland, over Marquette Mountain, on to Gwinn for fuel and Upnorth Lodge for food. Back to the hotel for adult beverages and giveaway pre registration. Many groups went off in many other directions so I rifled thru Facebook and grabbed a few photos for you to see.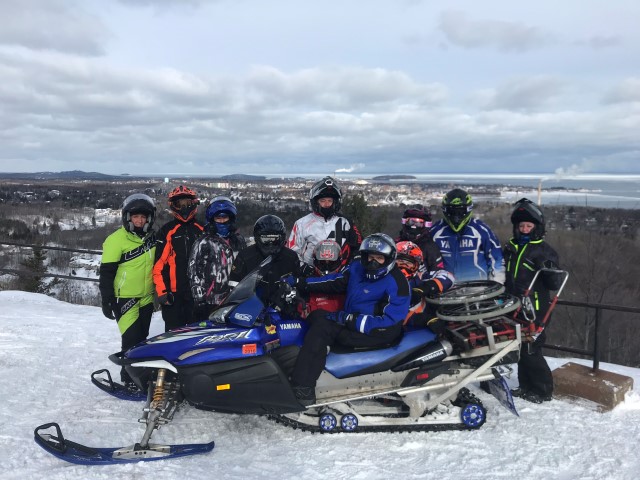 Saturday was as short ride for my group since we had to get back to set up for the Giveaway. We went south to grab some lunch at Big Springs Inn and to check out the spring. We had a few extra visitors on the barge with us.
Giveaway time!!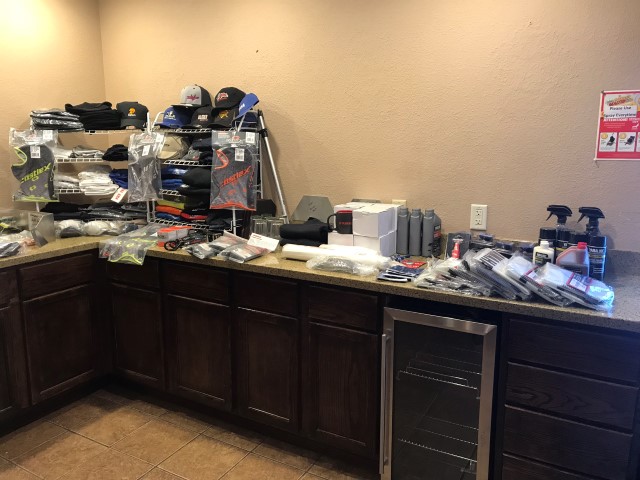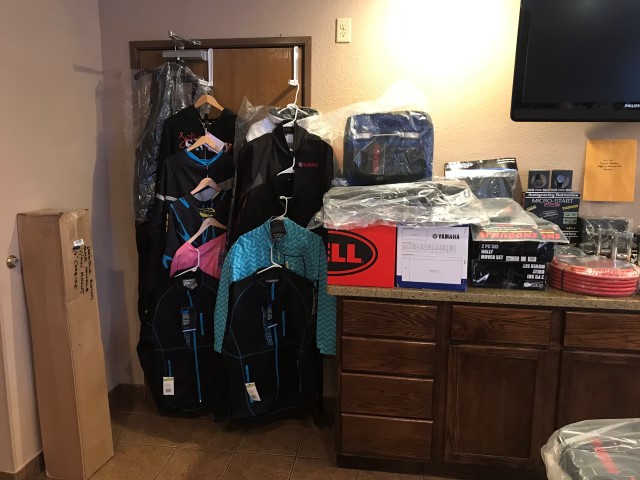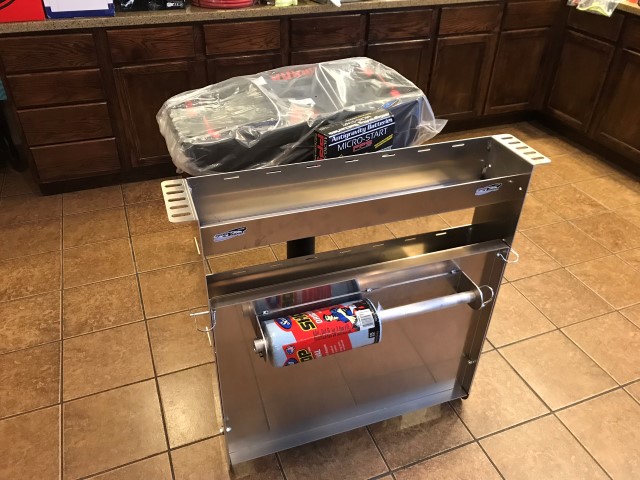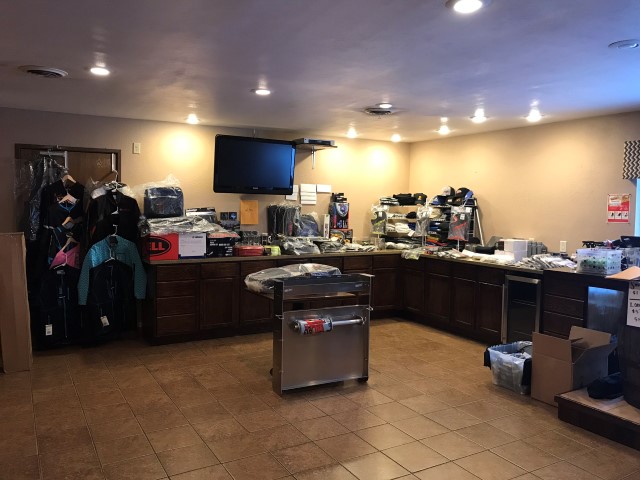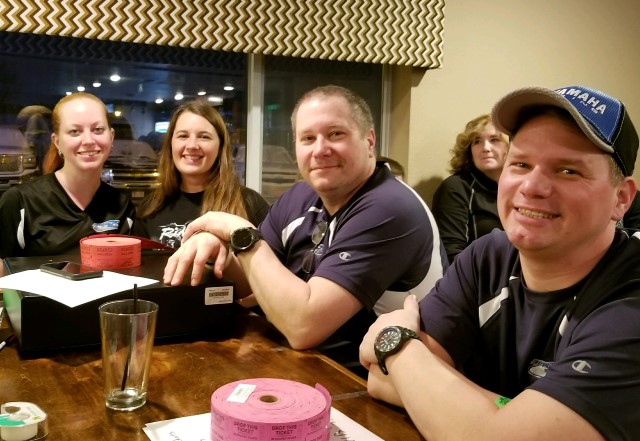 Sundays ride was nice and relaxing. We headed to Seney for lunch and fuel, then North towards Grand Marais to Trapper Cabin and to the Log Slide. In need of fuel we had to stop in Melstrand over to the Bear Trap and back to the Hotel just in time for the Super Bowl Party. Thank you to all that brought snacks and a special thanks to Angela for the pizza.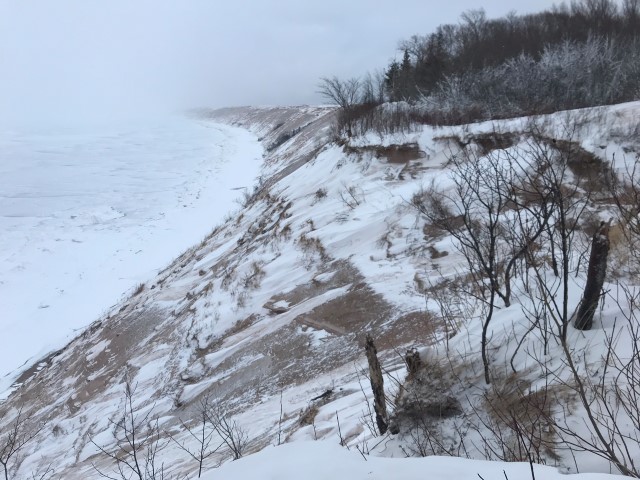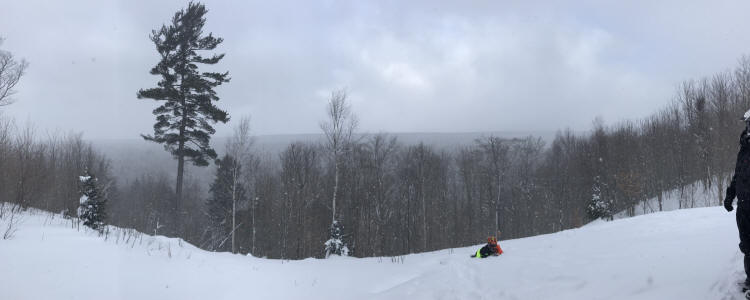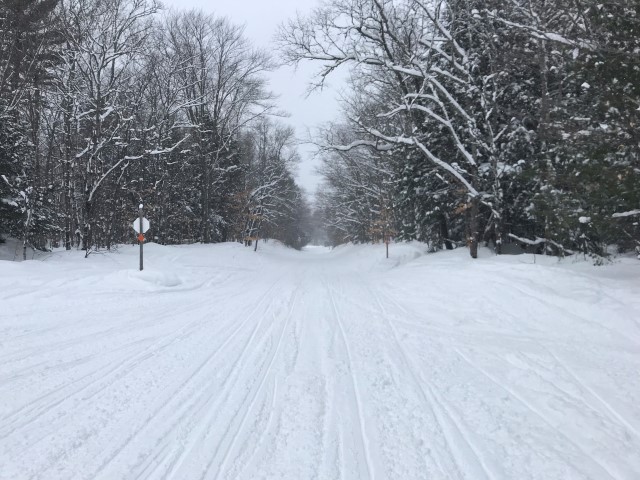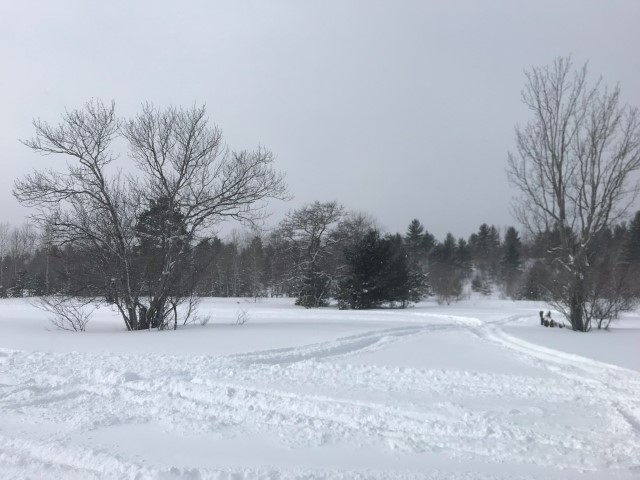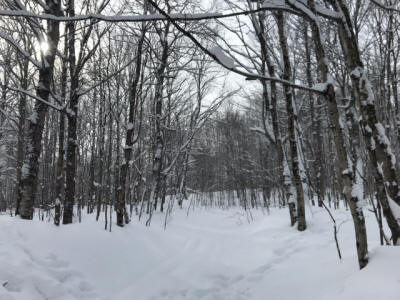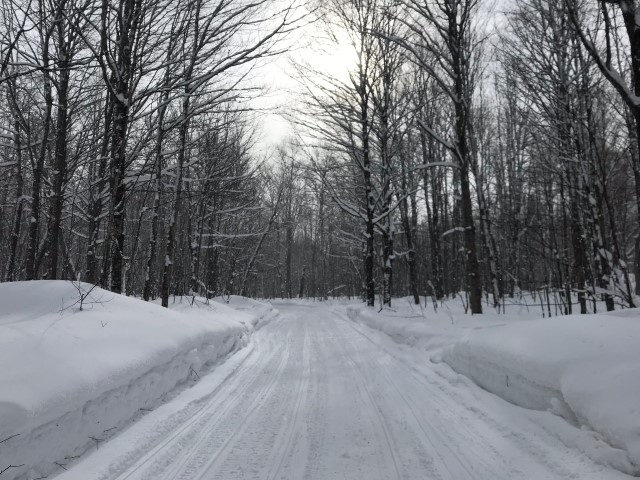 Thank you again to everyone who participated, contributed, and volunteered their time for this event. Totallyamaha would not be here without you and we truly appreciate everyone who make this all possible.
Thank you once again for all the fun on the TY Give Away ride. It was a great pleasure seeing everyone again and meeting new people. See you on the next ride!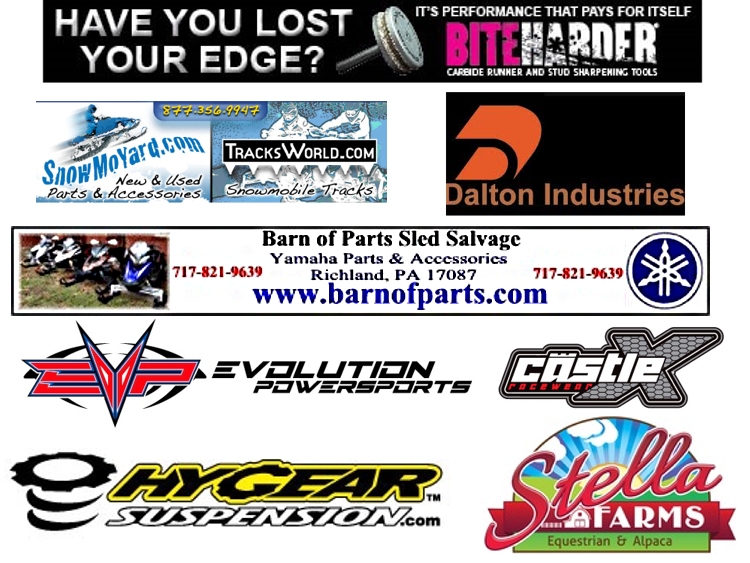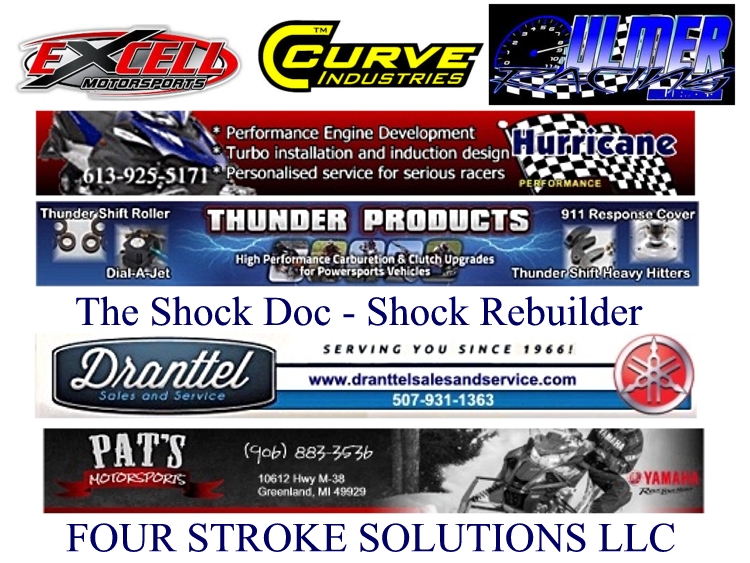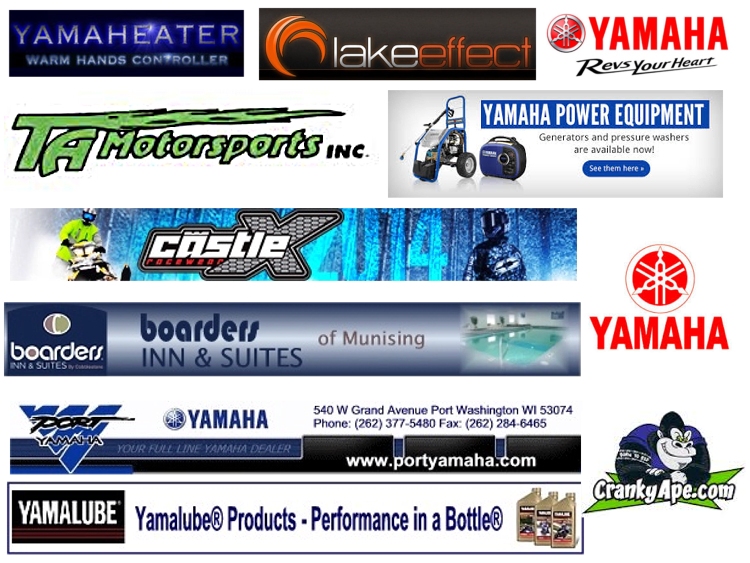 < BACK