| | |
| --- | --- |
| TY 20th Anniversary Giveaway Ride Munising, MI Feb 11 thru Feb 13, 2022 | |
YouTube video click Here
Steiner Version video click Here
Click on smaller images to enlarge
Hard to believe its been 20 years. We had a lot of donations and great weather with plenty of snow.
Once again The Boarders Inn and Suites was our home away from home with outstanding staff and hospitality. The Half Pint Pub and Pip bartending is always a great time. We love you guys!! And a special thank you to all the extra help from Stephanie Grawey, Dan and Christy Roloff, Gina and Mark Silvers, Bethany Marcott, Michelle (FunSizeGraveDigger) Brian (GraveDigger) and Brian Sine (Caputo)! Thank you to all the members that came out for this ride. This is set up for all of you that participate on the site as members and especially VIP members who give more than just a registration.
Please make sure that everyone thanks the sponsors who are always there for us every year for this event. Yamaha Snowmobiles, Pat's Motorsports, SnowStuds.com, C-T powersports, Mainway Solutions, Blown Concepts, FX Garage Works, Pictured Rocks Inn & Suites, , Krause Kustoms Design, Castle X, Thunder Products Clutching, Inc., Barnofparts.com, TA Motorsports Inc., Boarders Inn & Suites of Munising, MI, RoczToyz, Hurricane Racing Products, Dalton Industries, PORT YAMAHA, CB Performance, Ulmer Racing, Dranttel Sales and Service, Lake Effect Snow, CURVE INDUSTRIES-, Shock Doc , MTNViper - Rollover , Off Trail Repairs, . Also, a thank you goes out to Scott Marcott for the snow depth gauges, Richard Walsh for the gas cards, Meaghan for the baskets, Cameron (Maim) for Regional Spring Gear, Brent Zogg for Ski Donation, yamawheels (Jim Zomchek), Tanner Zombos kid and Zombo (Joe Zomchek) for the extra effort to bring in a few prizes from Fuel Performance , Helmet Lights and Pam Zomchek - ChromaHair as well as the awesome 20th Anniversary Embroidered Jackets that Joe had made for us.
Thank you Greg Mulherin for the entertainment on Saturday night, you rock, literally!!
We cannot say Thank You enough for Angela and her staff at Boarders Inn and Suites and Pip at Half Pint Pub. They are the best and miss them already! Hope you all had a great time and we will see you on the next ride.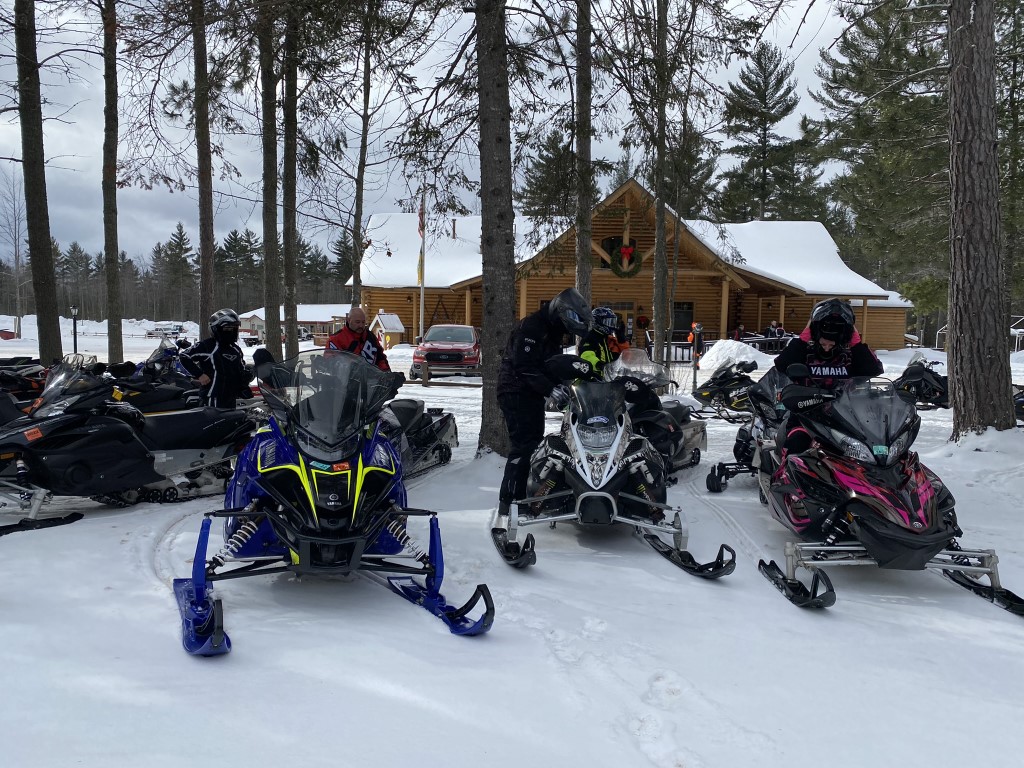 Friday - Based on trail traffic and a groomer being down we went West to Lakenenland, over Marquette Mountain, and towards Gwinn for lunch at the Up North Lodge and gas. After lunch, we took trail 8 back to the hotel to start Pre-Registration by 6.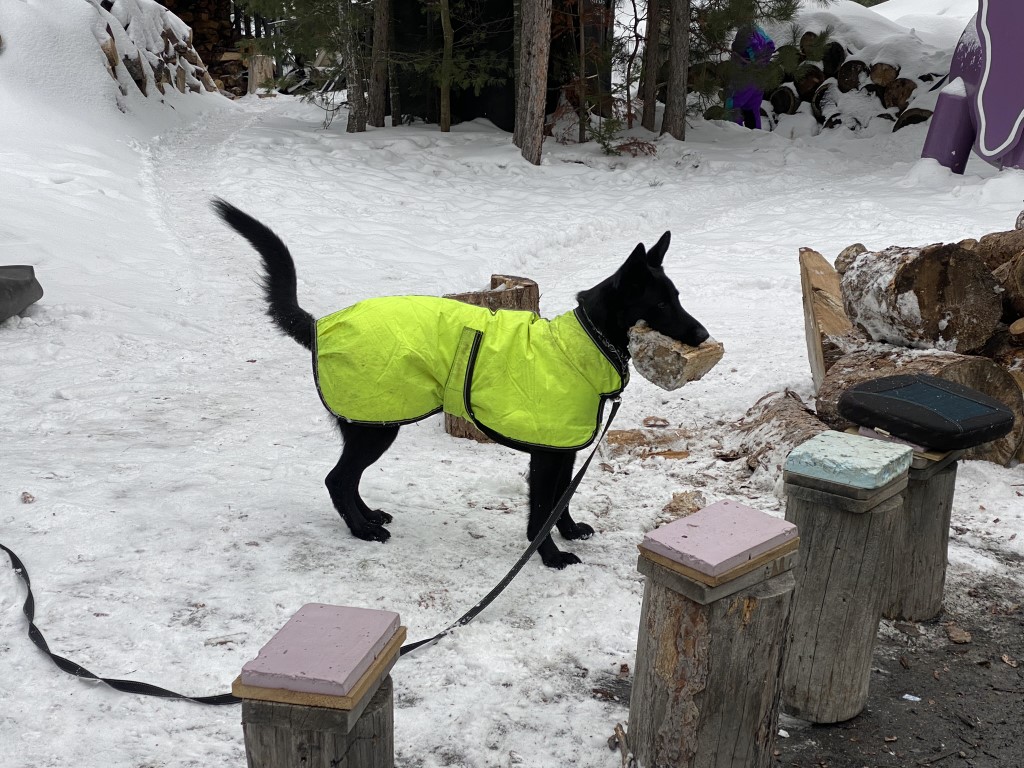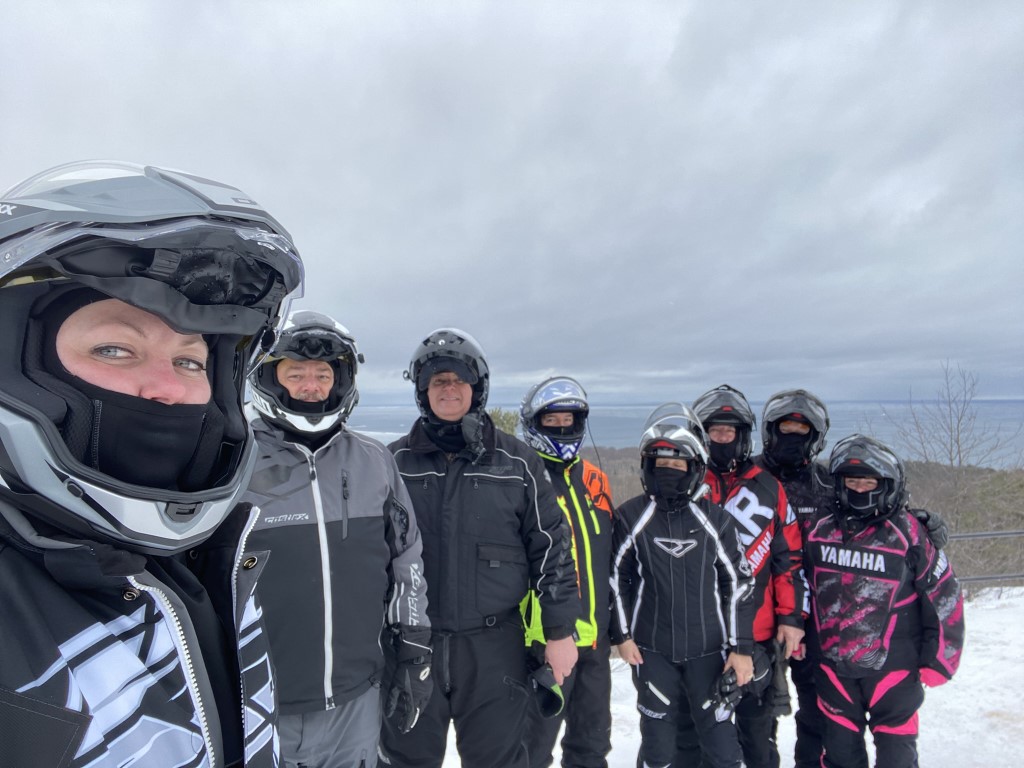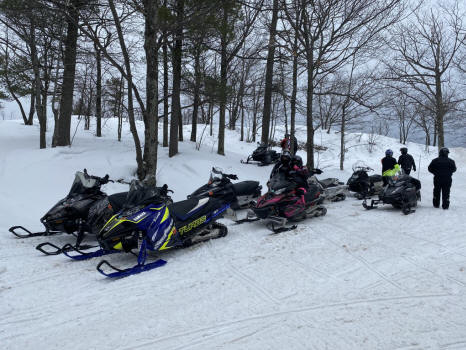 Saturday- Still fighting heavy traffic on the trails, we decided on heading south toward Big Springs, but we took the east route to Shingleton and then down towards Jack Pine. After lunch at Big Springs, we were afraid of the terrible trails on 7 and 8, so we took that same route back in reverse. A couple of us split off from the group as we had to get back to set up for the Give Away.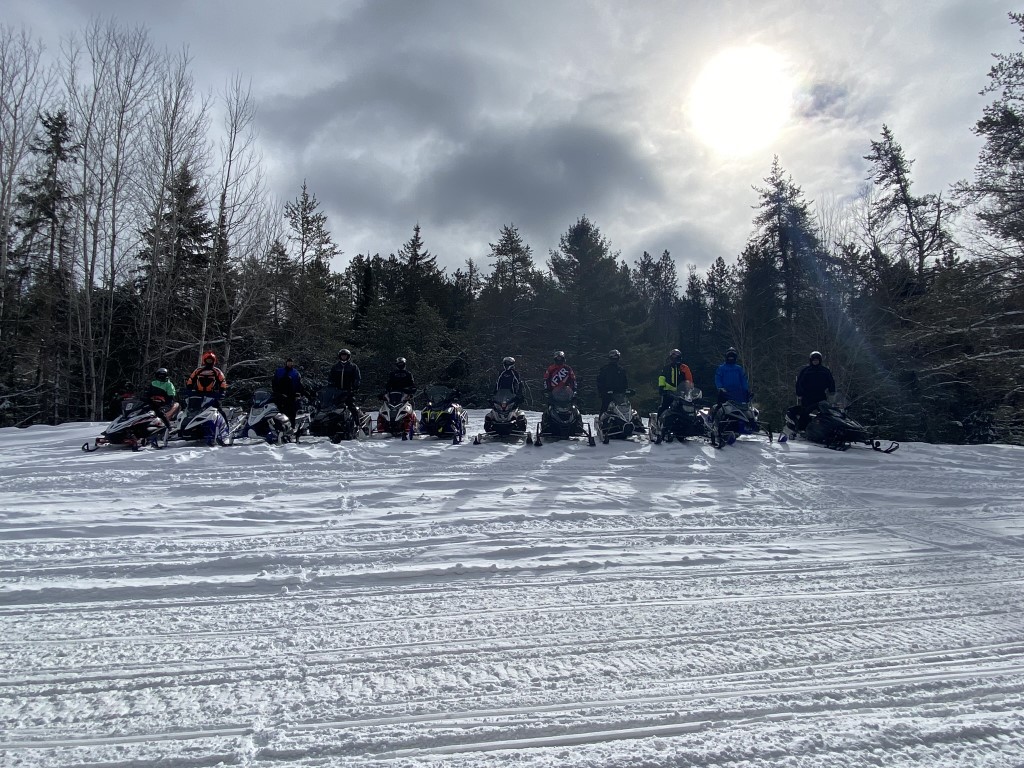 Giveaway time!!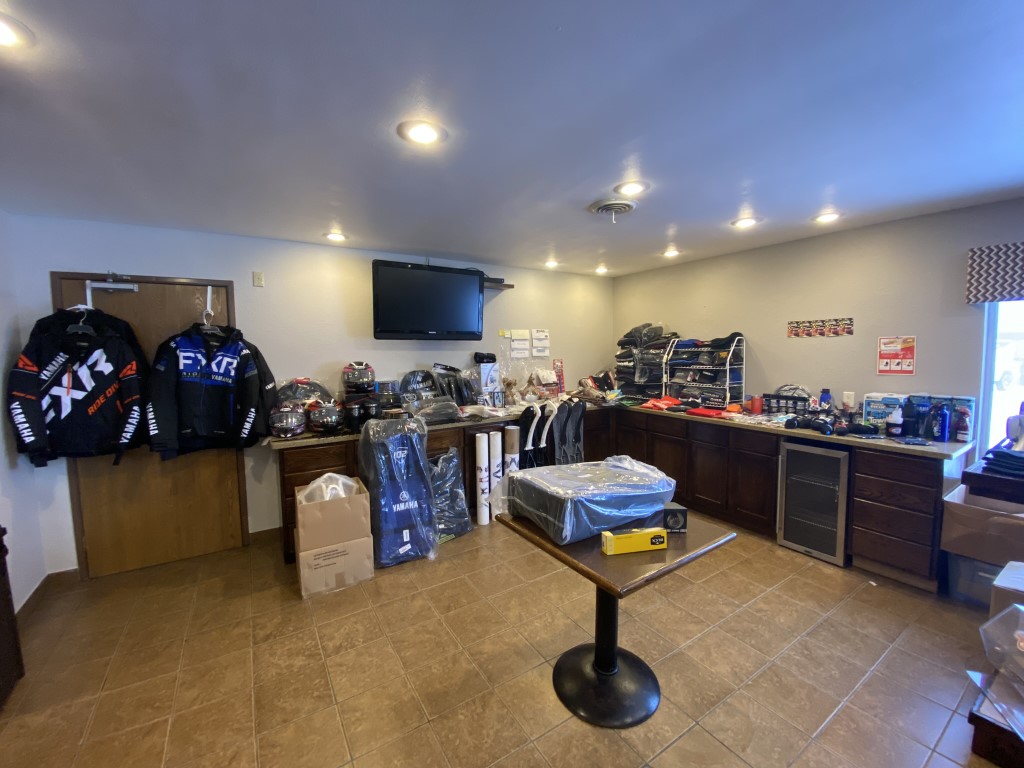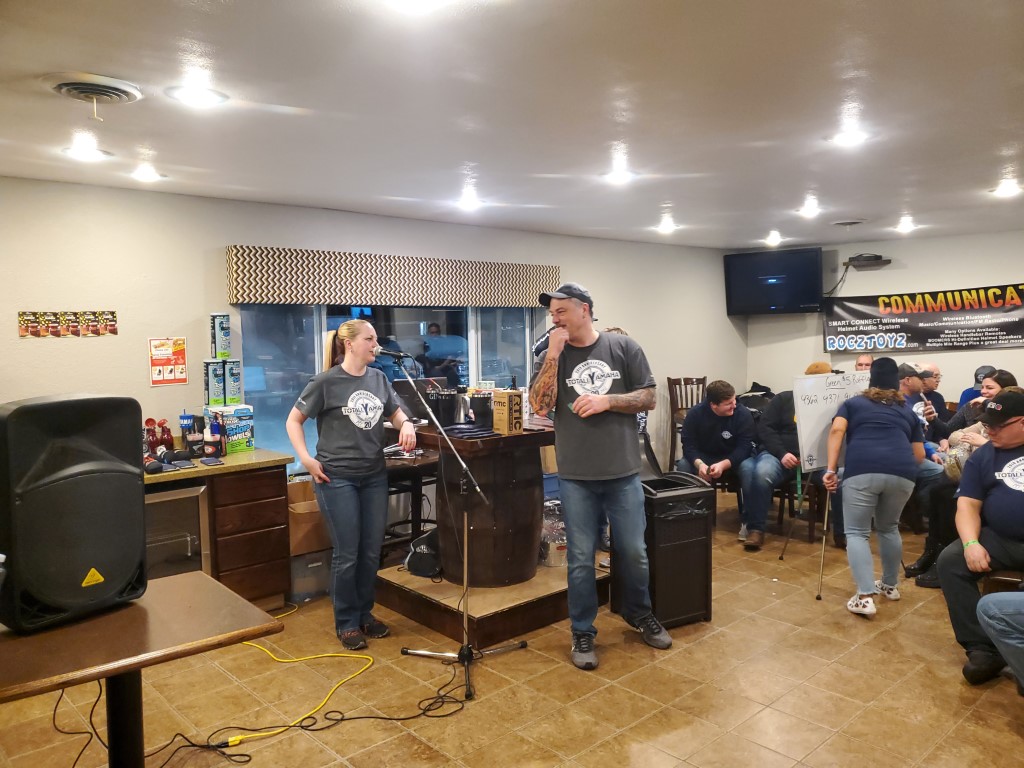 We have some WINNERS.. just a few of many that were won at this awesome event.
Original Members for over 20 years.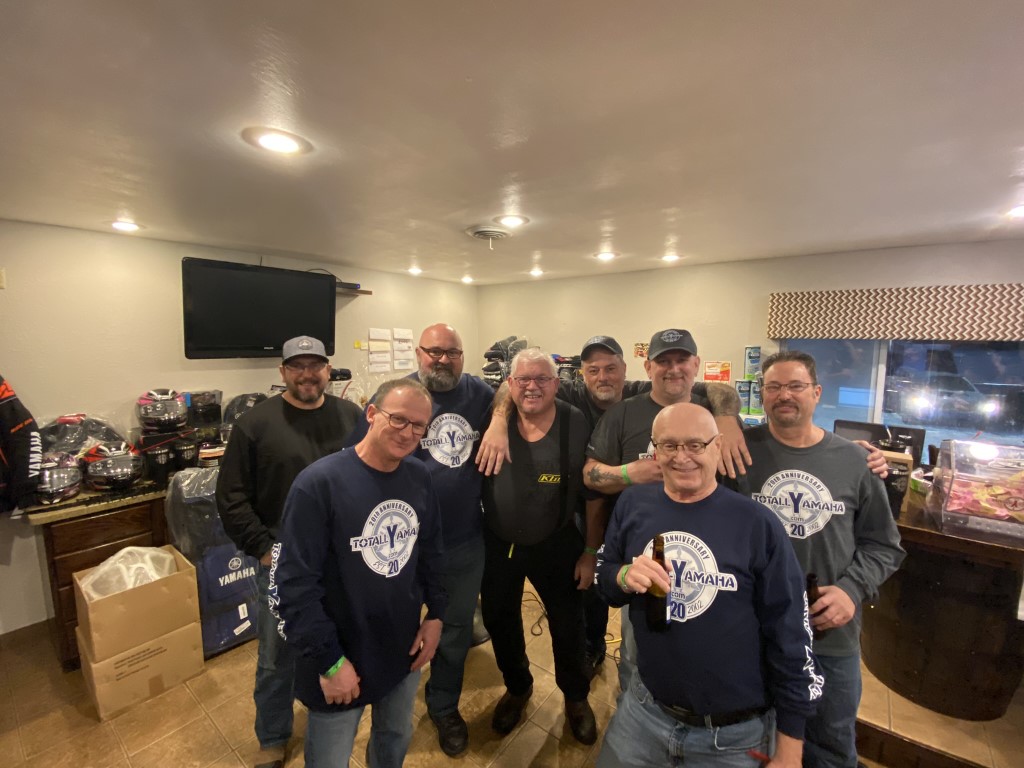 Website Moderators and Admins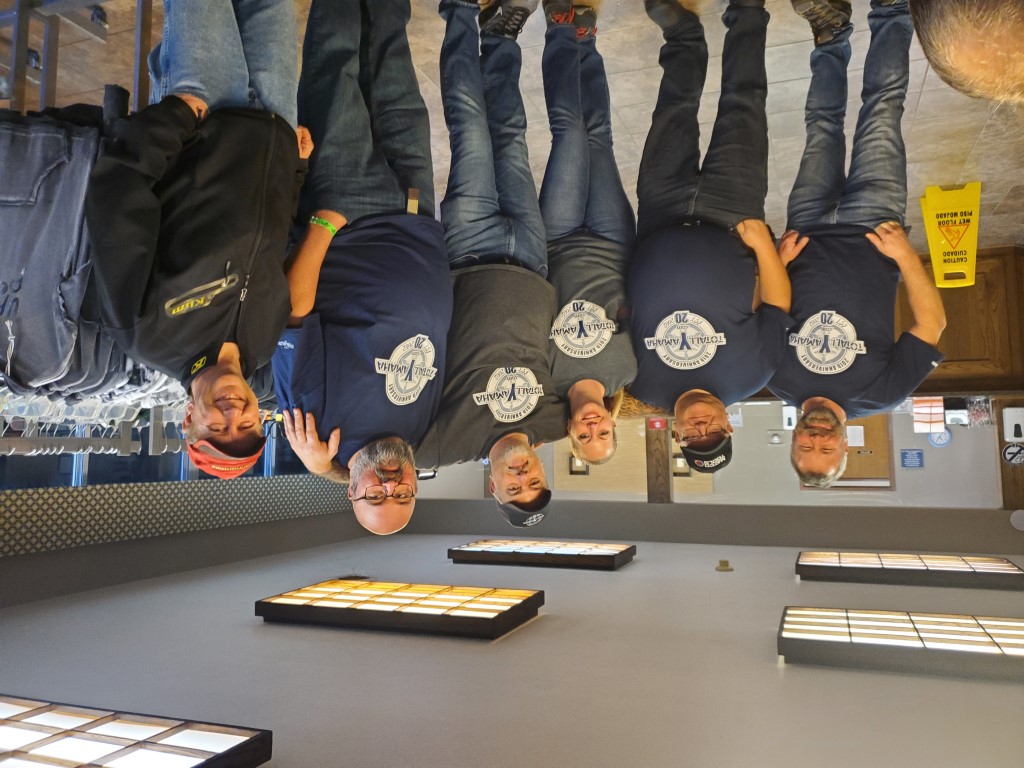 Sunday's ride was over to Shingleton again, South down the Haywire, but this time the Haywire was rough. We stuck with it all the way down to Manistique and ran into great, groomed trails to Big Springs, 7 past the Buckhorn and 8 all the way back to the hotel. This time we stopped at the Springs to take Steiner out on the boat.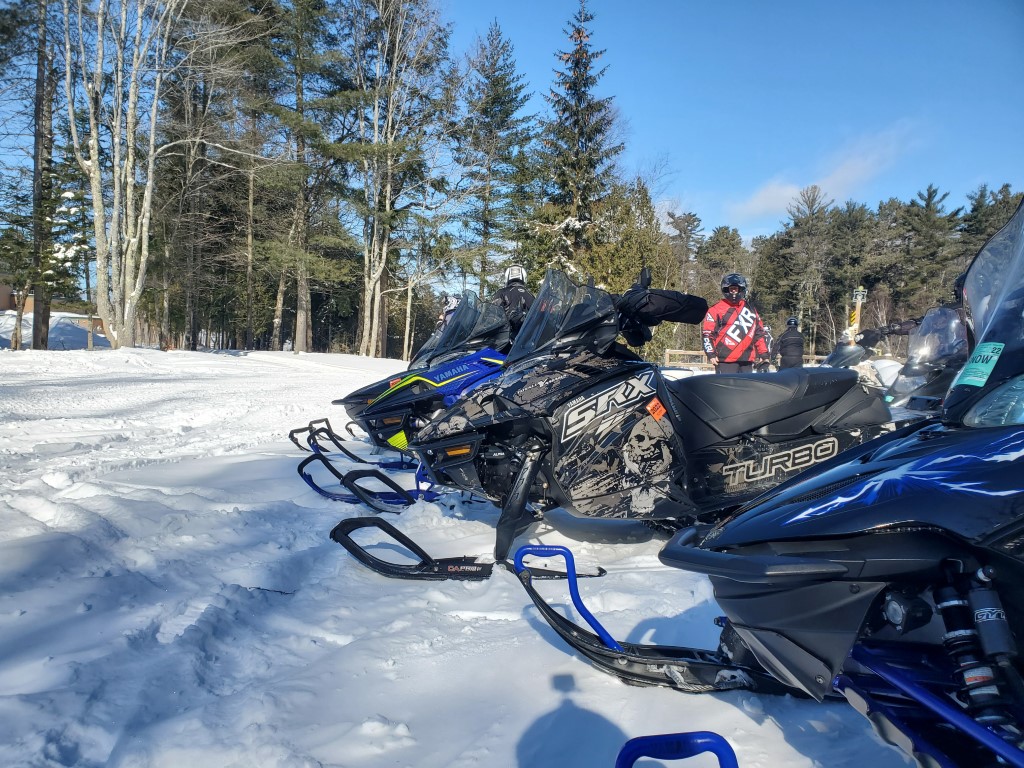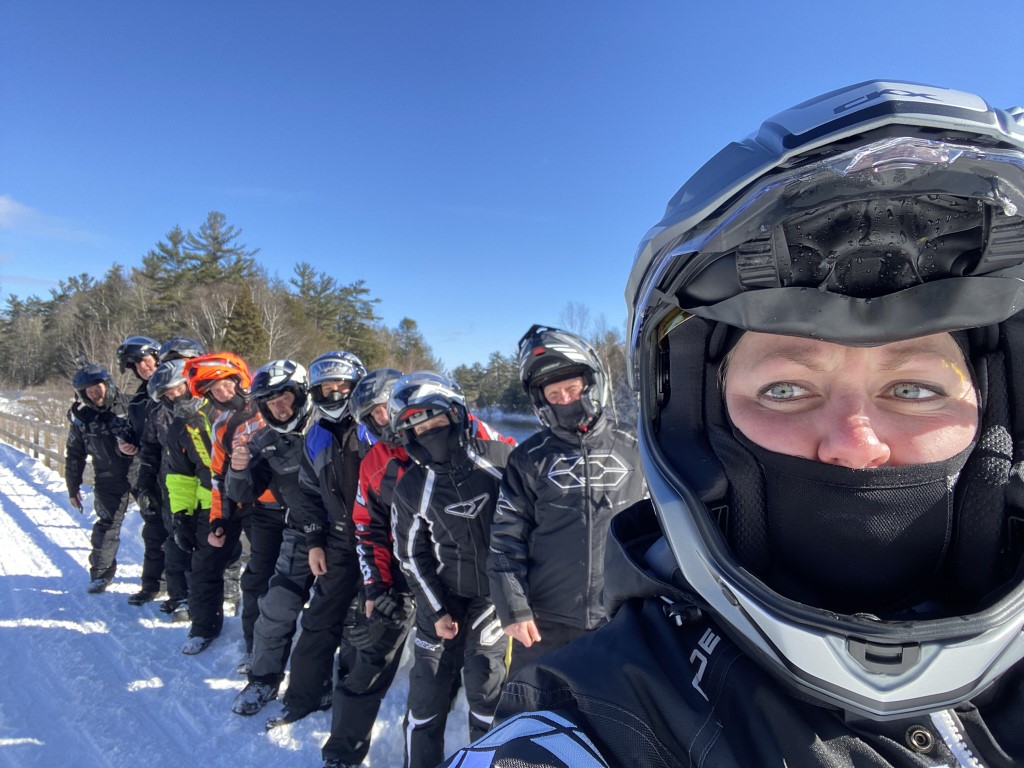 Our little Otter friend at Big Springs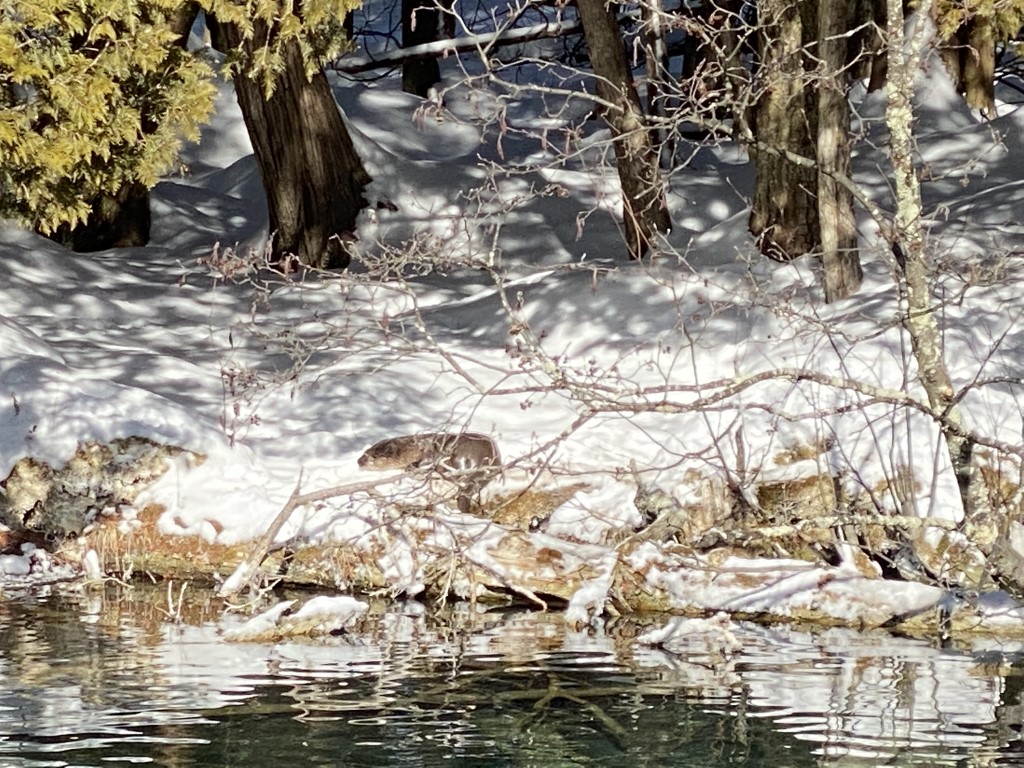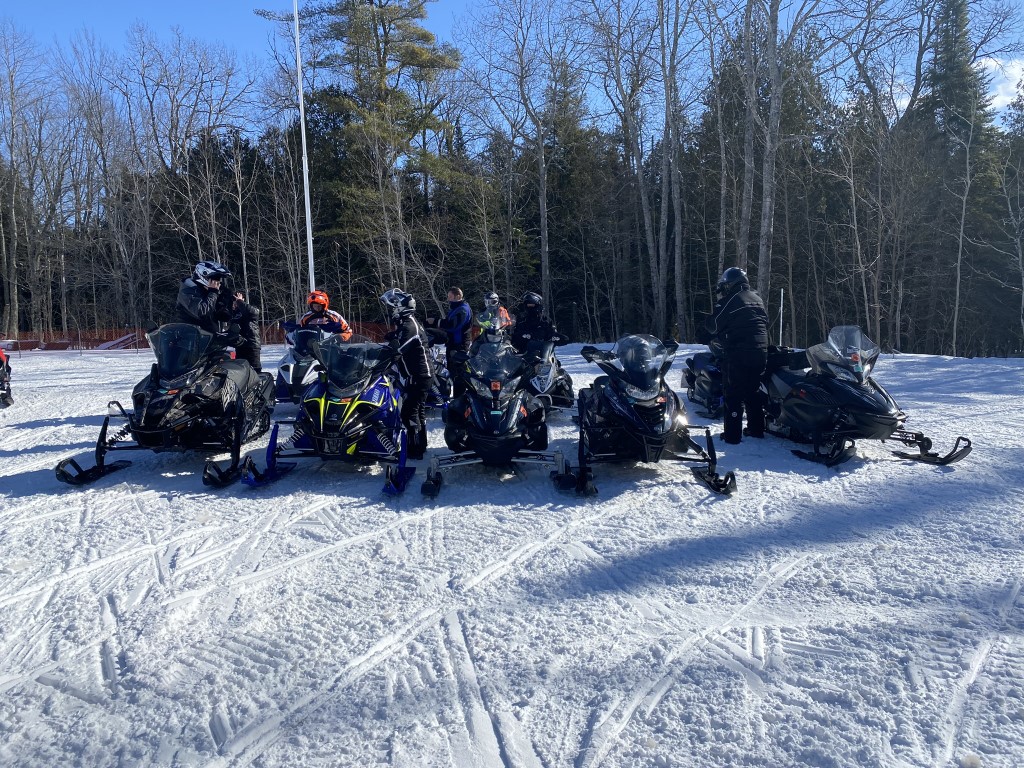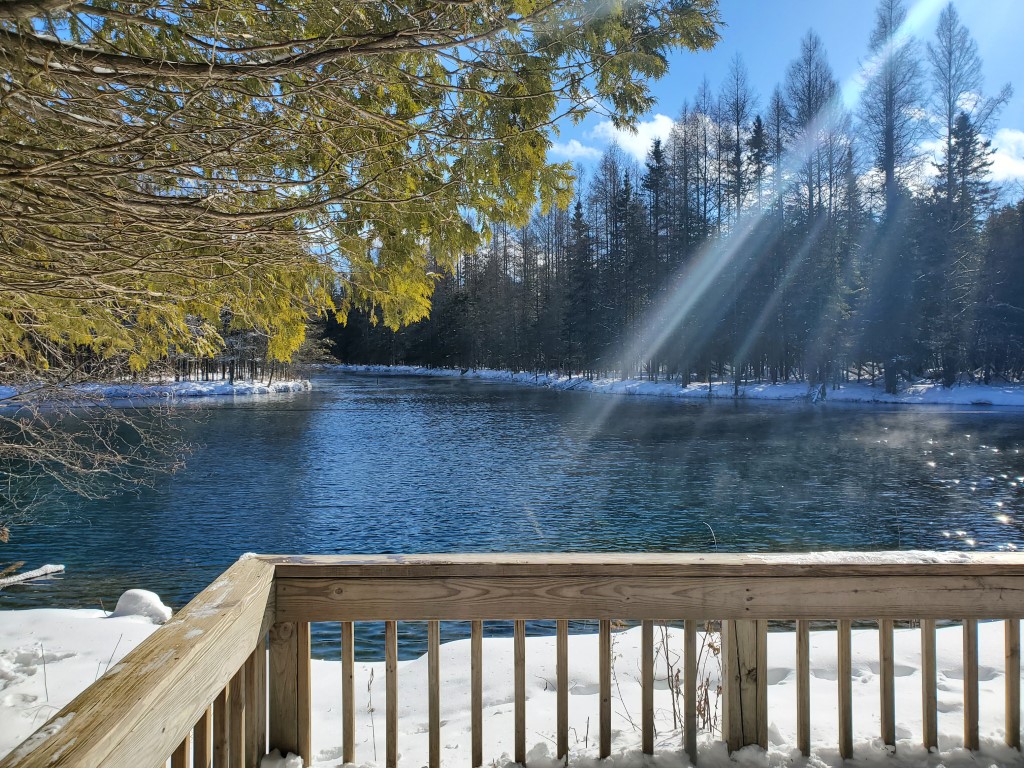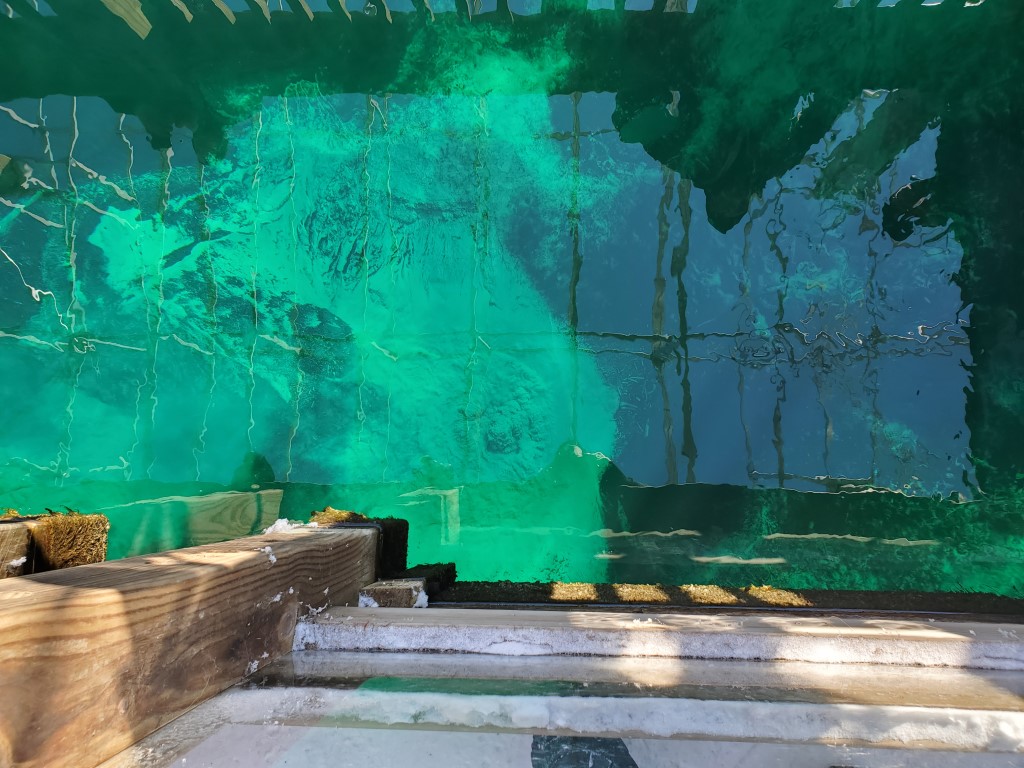 Other TY Rider Pictures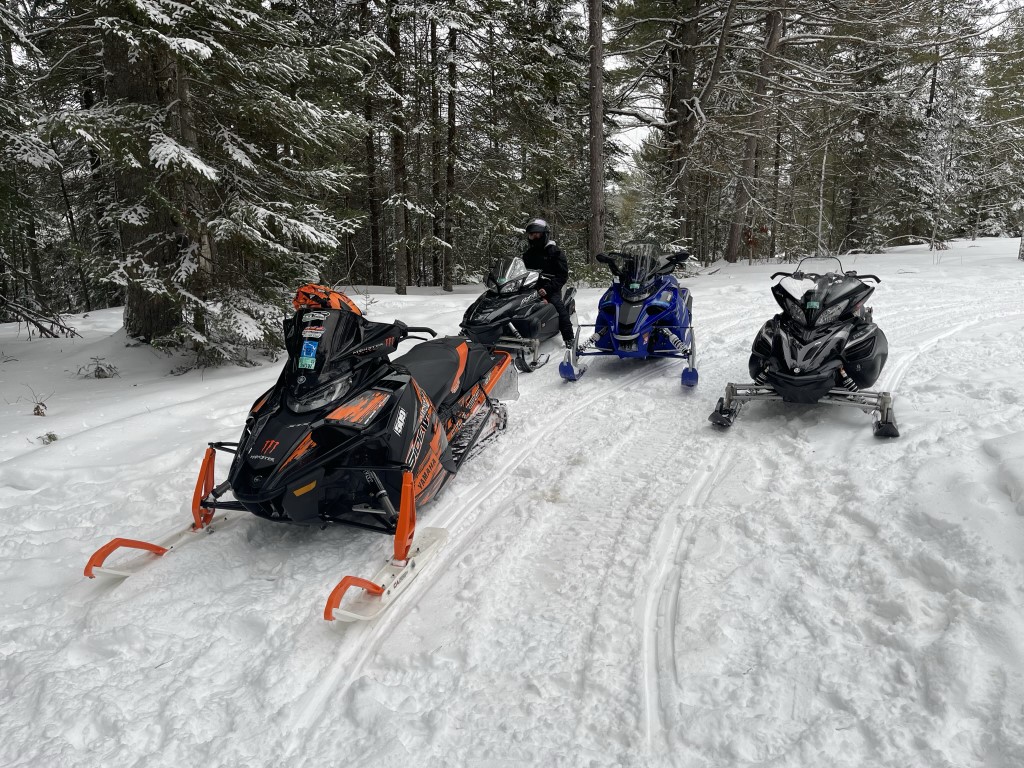 Always fun at the Half Pint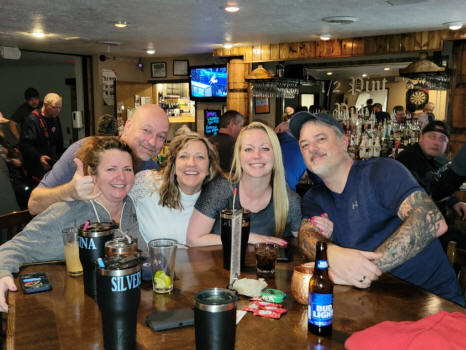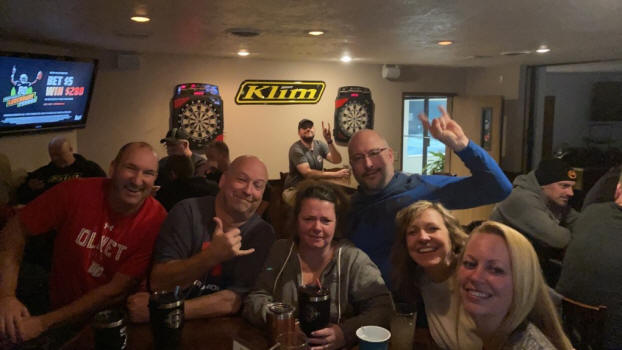 Thank you again to everyone who participated, contributed, and volunteered their time for this event. Totallyamaha would not be here without you and we truly appreciate everyone who make this all possible. See you on the next ride!
Thanks again to all the sponsors.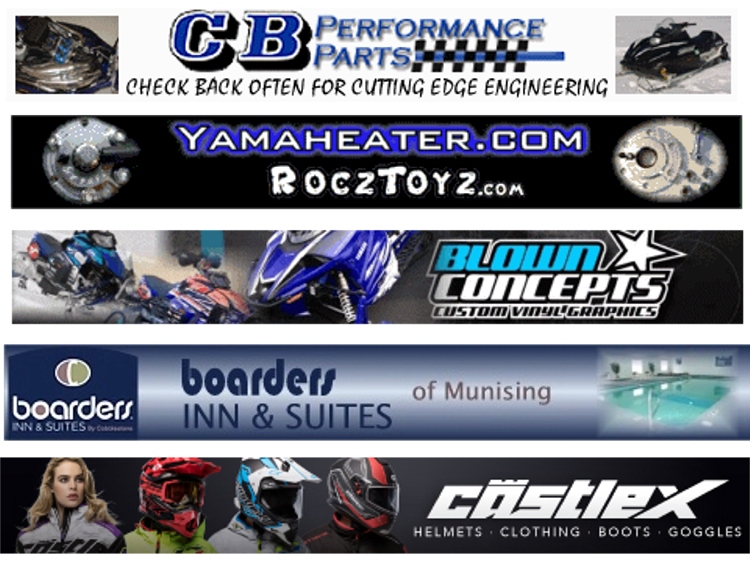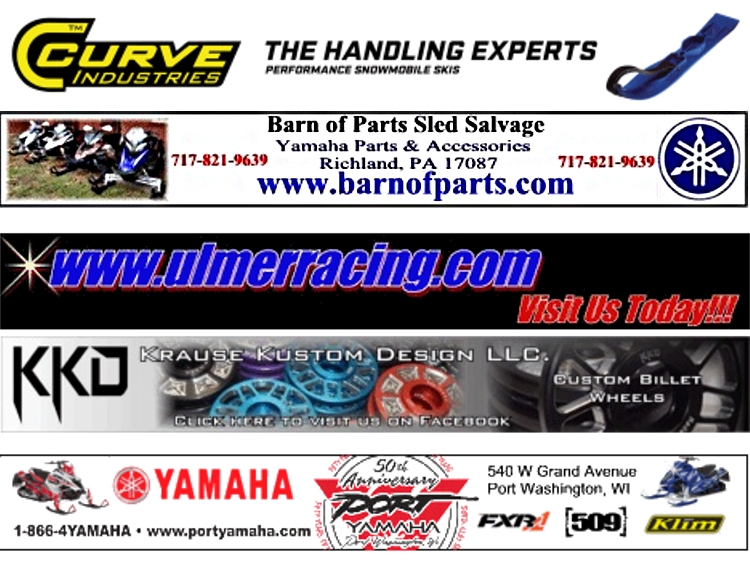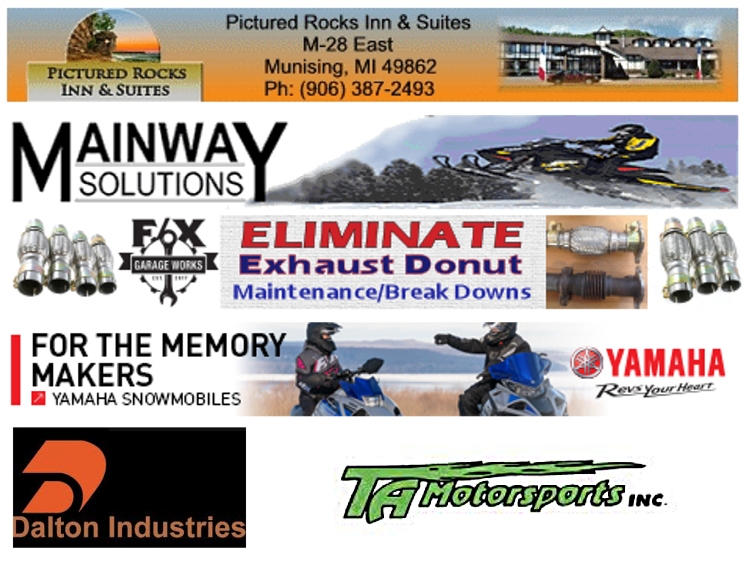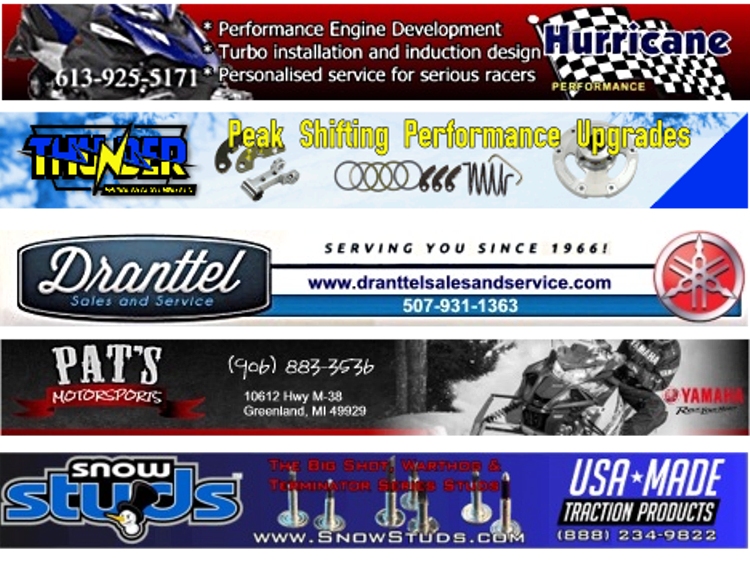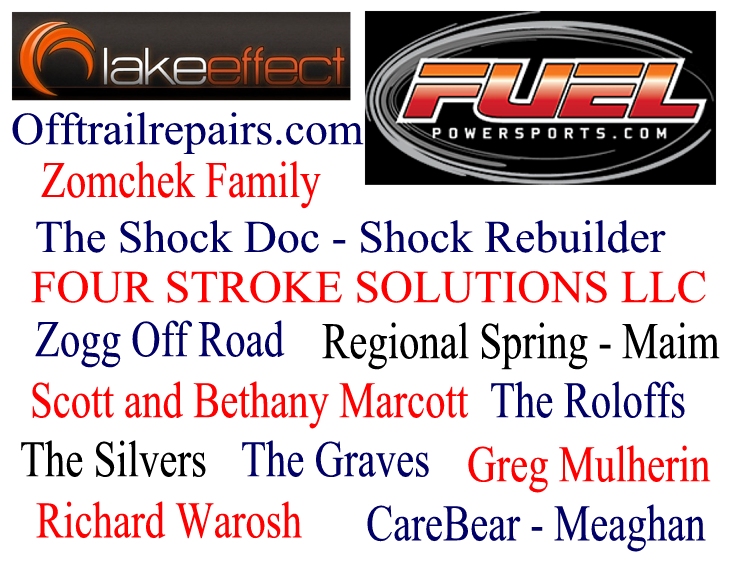 < BACK