TY Gwinn Ride
Feb 13th-15th, 2015
to see video click Here
Click on smaller images to enlarge
This was our 4th annual TY Ride in Gwinn, MI. We had a few more riders this year even with Valentines Day :). Maybe next year will will make it the ride of heart breakers...LOL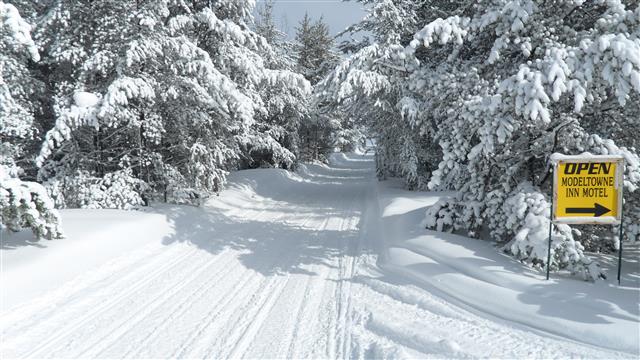 As always, each day starts with breakfast at the one and only Lynn's Cafe...where the pancakes are bigger than your plate! Order the large pancake at your own risk! As you can see below, the MEDIUM is an uphill battle!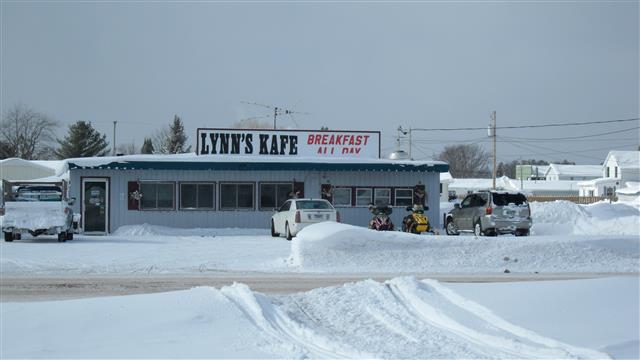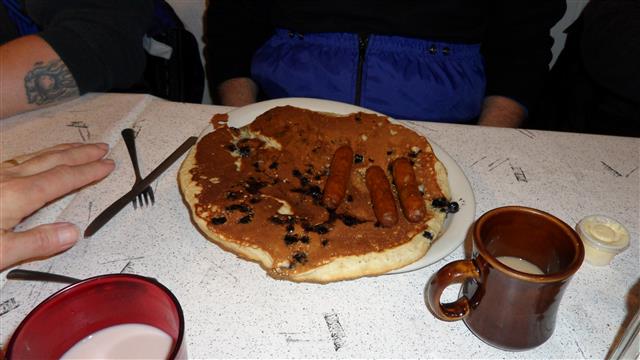 Friday our ride took us North towards Marquette and up to Big Bay. A trip to Big Bay is a must for each Gwinn ride and the weather could not have been better. The trails were smooth and flat. As you can see they had a ton of snow. We stopped for lunch at the Thunder Bay Inn, another must for your trip to Big Bay. From there we traveled towards Ishpeming and Negaunee and back to Gwinn.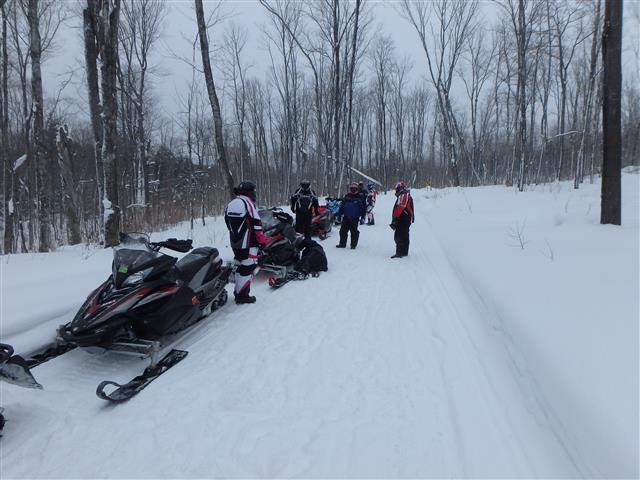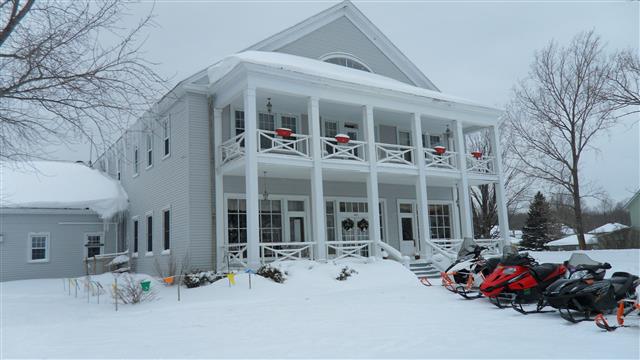 Saturday we traveled South towards Republic. It was blizzard conditions with near white out visibility. It was cold and the winds were gusting up to 40 mph all day. We stopped for a warm up and lunch in Republic. After lunch we grabbed some gas at Champion. At this time the weather was more favorable with less snow, but it was still windy and very cold. We continued through Ishpeming and Negaunee and made a quick head back to Gwinn to warm up and pack it in for the day as the snow started up again on our way back to Gwinn. It was a shorter ride day, but it was long enough given the conditions.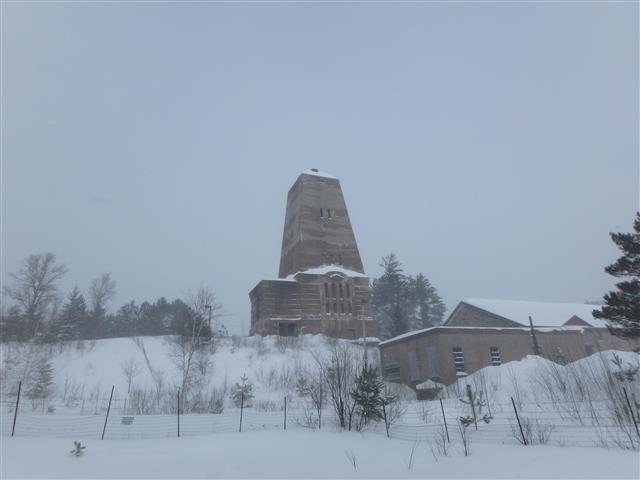 Sunday was breakfast at Lynn's, but MrSled and Frank the Tank decided to call it an early day after some mechanical problems at Lynn's. It turned out to only be a frozen relay, but we took it as an omen and decided to head back home. Manhattan Mike and his dad went to Arnold for a quick ride while the others decided to do some off trail adventures.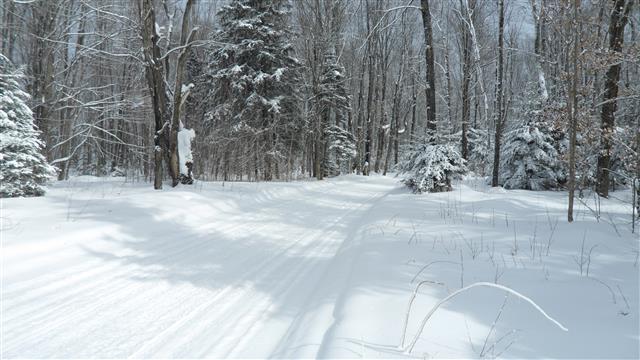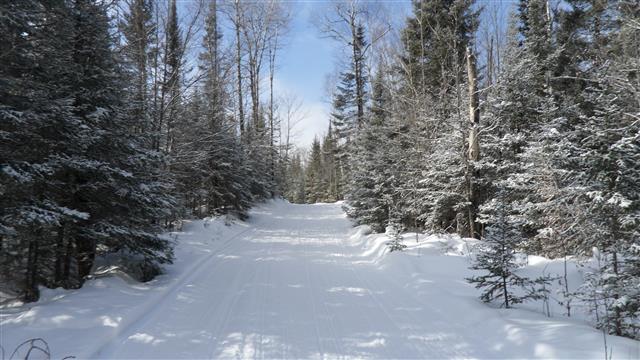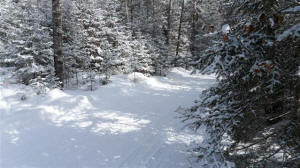 Thank you to everyone who came out to ride with us! Hoping to have more of you join us next year!
< BACK