TY Gwinn Ride
Feb 16th-18th, 2018
to see video click Here
Click on smaller images to enlarge
The 7th annual TY Ride in Gwinn, MI is always a time to remember. All the trails outside of Gwinn were outstanding. Any of the trails within 10 miles in any direction were very icy and low snow but at any rate we made the best of what we had.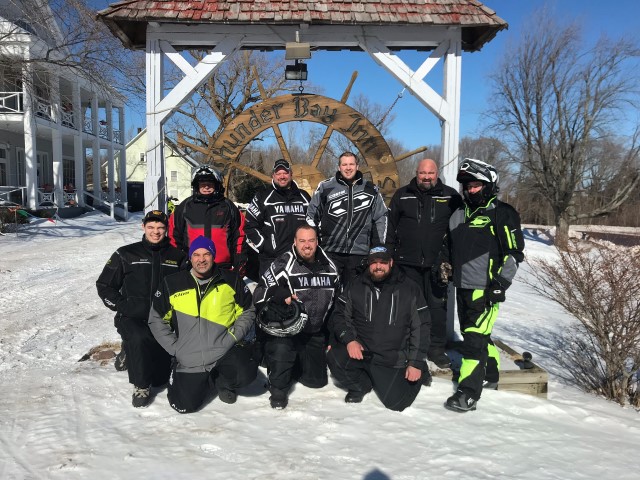 Every year was always a treat to go to Lynn's Cafe for breakfast. Well, I regret to say that they have closed and moved on. But damn the ribs are awesome at The Up North Lodge.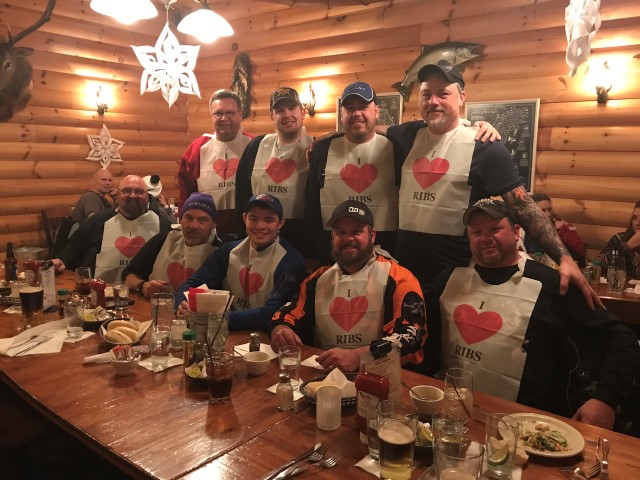 As usual Friday we headed North towards Marquette and up to Big Bay. The only change to the plan was to trailer to the Crossings for breakfast. With Lynns closed and the current trails near Gwinn being icy, this was the better plan.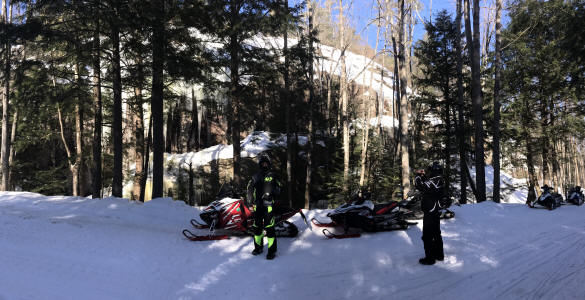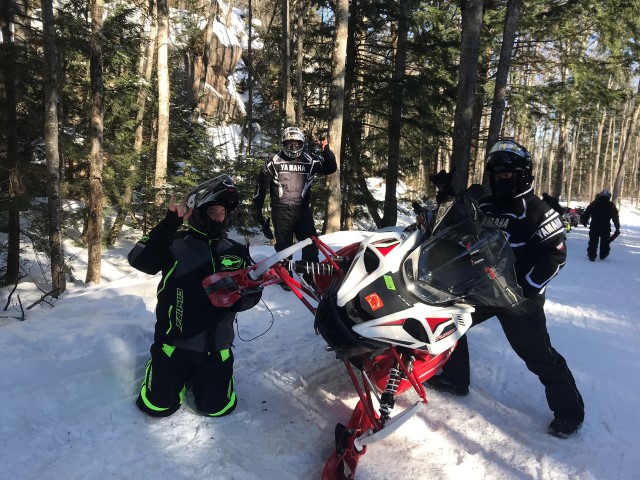 Saturday's plan was to drop the scratchers and travel South out of Gwinn towards Republic from the hotel. We drove into town for a breakfast sub at Subway and gave it our all. Once we passed the The Up North Lodge everything improved. We did the big loop to Ishpeming and had lunch at the Jasper Ridge. After lunch we did the same loop back for a nice 180 miles of pure flat and fast trails.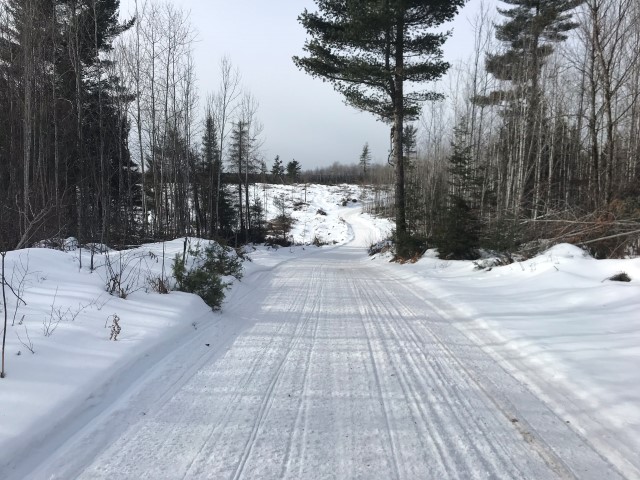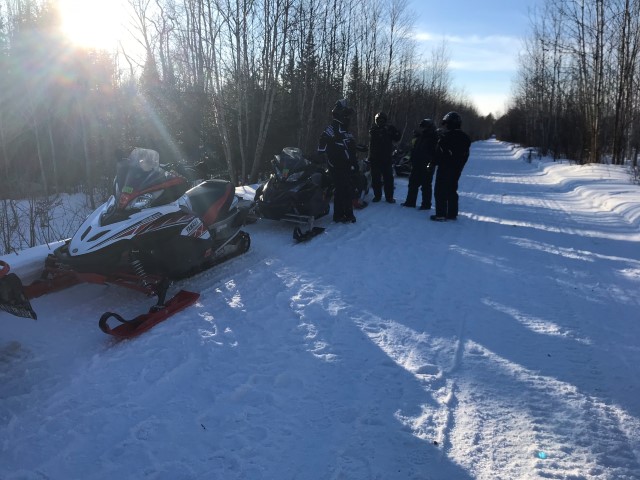 Saturday night may have gotten a little out of hand..LOL
Most everyone headed home on Sunday, but since the trails were a little icy to KI Sawyer we decided to drive over with the truck and trailer to scope it out for the next ride.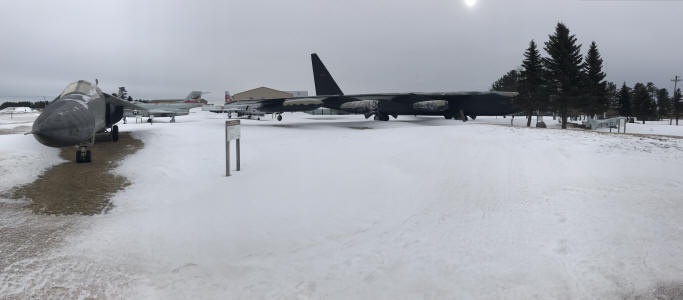 Thank you to everyone who came out to ride with us! See you on the next TY Year End Ride!
< BACK