| | |
| --- | --- |
| The 1st Annual TY Minnesota Ride in Chisholm, MN Feb 18-21st, 2010 | |
Click on smaller images to enlarge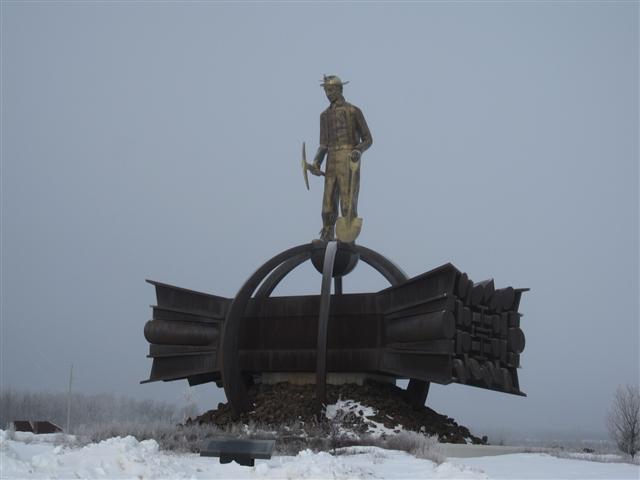 Well we finally had the opportunity to get a ride underway in Minnesota. Dan (thegrizzly1) was kind enough to get it all planned out with accommodations and the route that we would run. There were a few small problems on Friday before I made it up. Nicko drove into a rock on a corner and Brandon snapped a A-Arm bolt on his Phazer that was fixable. I had to lend Nicko my extra sled so we could keep the ride on track instead of pulling the plug once again. I was not even sure if I should ride with my luck. As I was coming up Friday Eve I was an hour from Chisholm and my front wheel bearing went out on my truck. Drove her an hour with it grinding and it finally gave out about 6 miles from my hotel. The great truck that it is still hauled my load into the hotel parking lot before finally giving up. And on top of that it was my Bday, turning 40... old truck, old man.... nice....LOL. But thanks to Dan, he once again saves the day and helps me repair my truck so I can drive back on Sunday.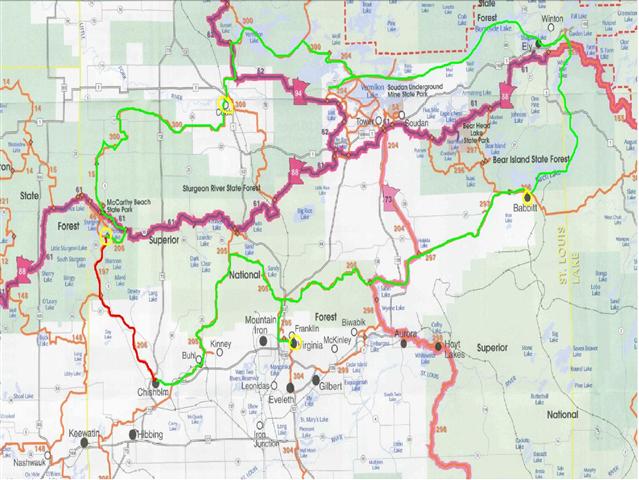 Back to the Ride. Sat morning started with us making sure we could repair my truck and adjusting the ride so Nicko could join us. Once on the trail, we headed towards Virginia for some registration stickers and fuel. Once fueled we headed out towards Babbit and some lunch at Hideaway Bar and Lounge. Trails where in pretty good shape considering the melt down that was happening on the days prior. From Babbit we headed North to Ely across Burnside Lake and Vermillion Lake... maybe even a few more lakes.... it was many many miles of lake running... but very fun. We stopped at VC Club to take a breather and then headed onto Cook and back down to Bimbos for some dinner after packing on 216 miles. At that point we decided we had enough beating from Cook South and Dan, the trooper that he is, took off to grab his 4 place trailer to take us all home skipping the last 20 miles of hell...LOL. It was also getting late and we needed to fix my truck and have a few cocktails.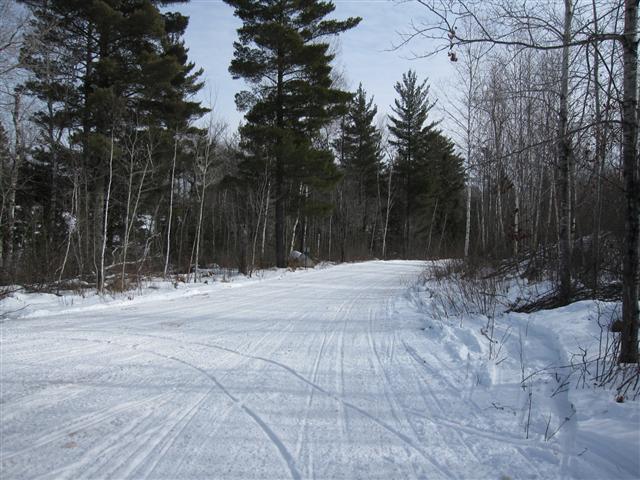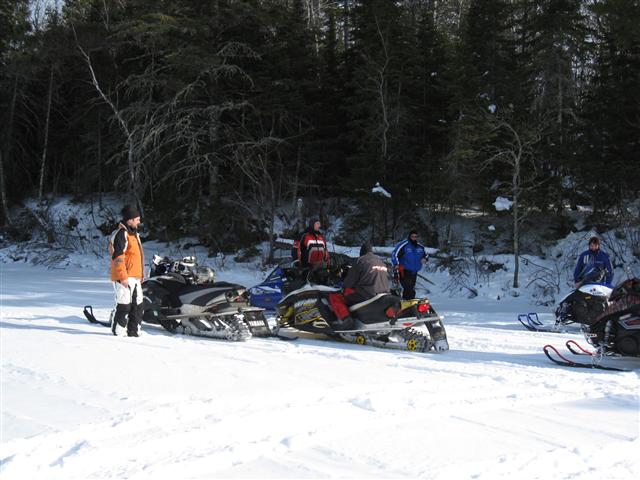 Thanks to everyone that helped out and lets give it a try again next year!!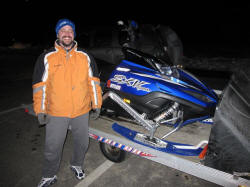 Nicko still has his eyes closed even after the crash...lol
< BACK