TY Monroe County, WI Ride
Feb 8th-9th, 2014
to see video click Here
Click on smaller images to enlarge
Finally! After three years of planning, this year we had enough snow to have the 1st ever TY Ride in Monroe County, WI. The trails were awesome and the company was even better! Let's pray to the snow gods that we can make this an annual event!!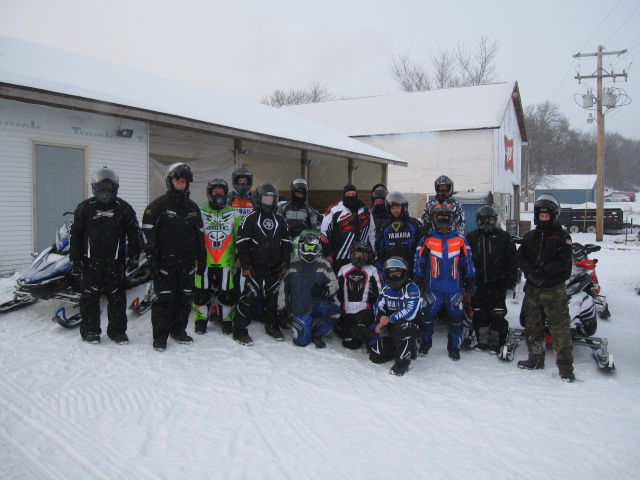 The ride started Saturday leaving from the Best Western in Sparta. With around 20 or so people we knew this was going to be a fun ride. As you can see, even though this is a Totallyamaha ride, it is always open to other brands.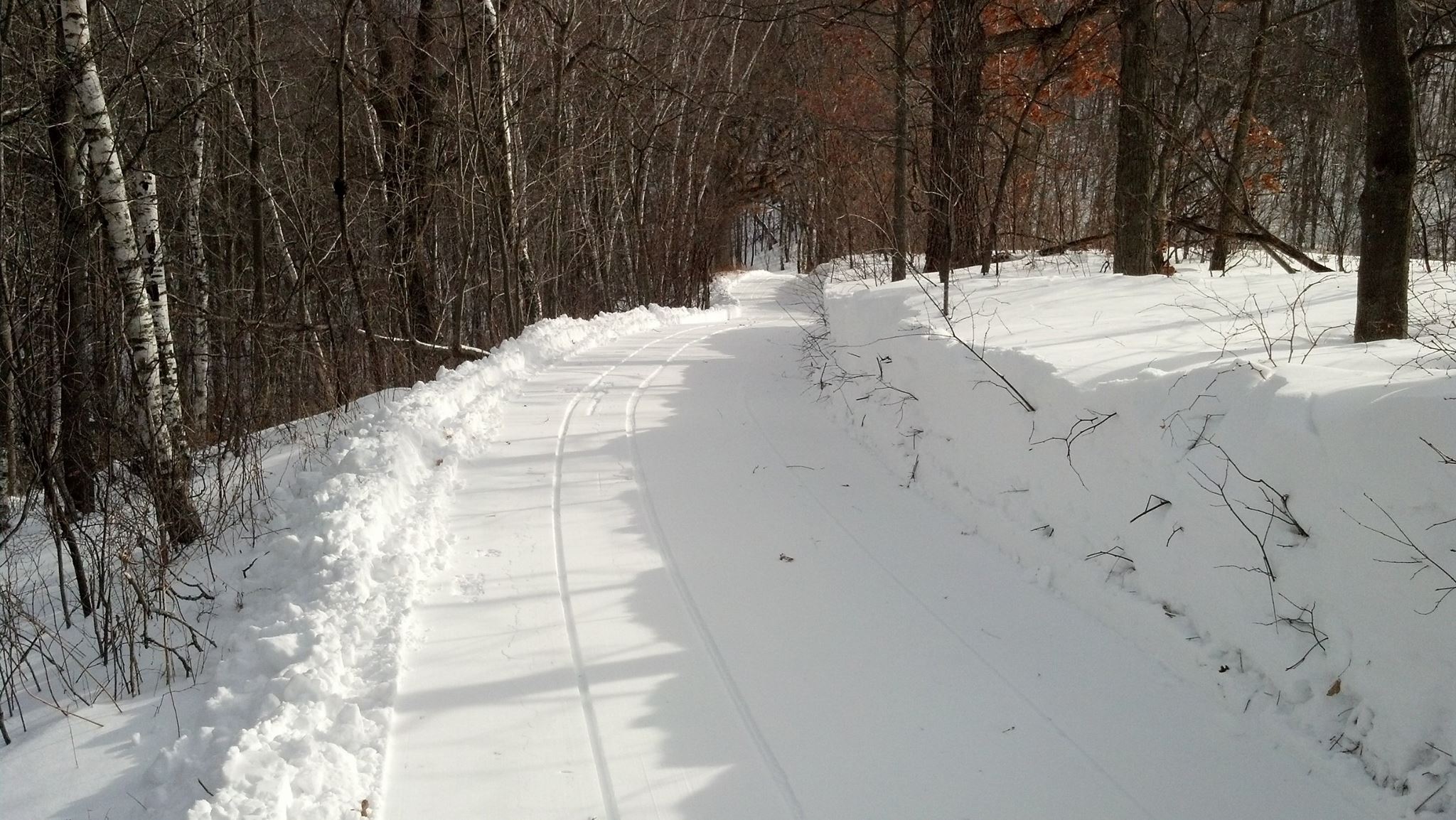 We rode through some beautiful hills, bluffs and on the edge of ridge lines. There were also large fields with rolling hills and drop off corners that can sneak up on you. Thank god for the locals that were riding with us. This county definitely has some of the most diverse terrain in WI.
As we headed towards Cataract, MrSled had a minor incident on a field crossing, but we won't elaborate on that because it is quite embarrassing. LOL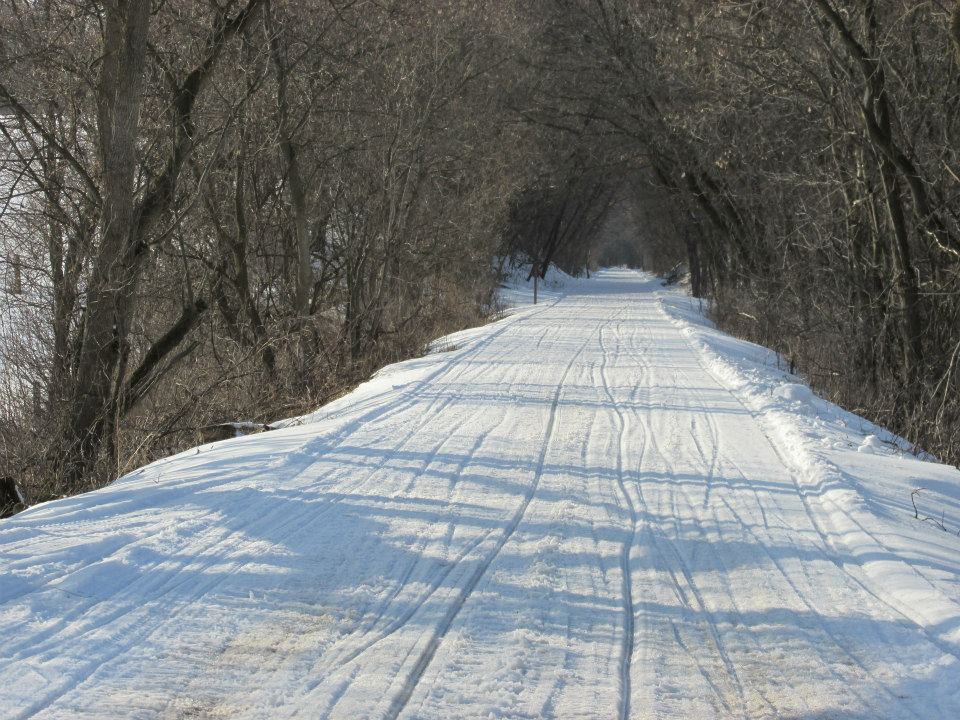 We went through Cataract and continued North and then East. We stopped for lunch at Becker's 400 Club in Millston. Great grub and fast service! The place was PACKED!! They really handled the crowd well. I still can't get past the guy that ate (5) 1/4 lb burgers, and no buns. That's one hell of a pile of beef!
After some well needed lunch, we were back on the trail heading towards Warrens for fuel. We only made it about 3 miles from Becker's when a rider that was going a little too hot through the corners ended up meeting a tree. He was ok, but the sled was not. A sobering example to remember to ride within your means.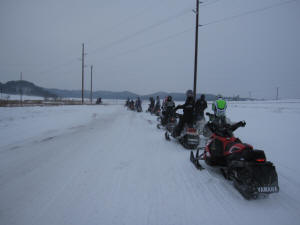 After our fuel stop, we drove through Tomah and Wyeville and then on to Clifton for a warm up at Rotten Brothers.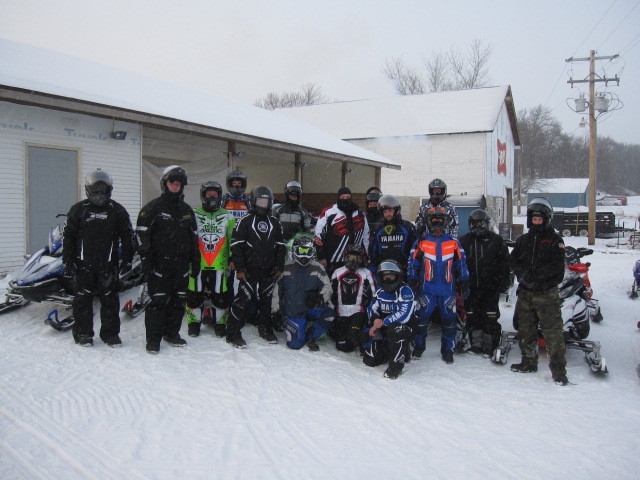 After our warm up break, we went on to Norwalk and split up into two groups. One group headed back to the hotel and the other went took the long route that added another 15 miles onto the ride. Eventually, (either by sled or truck) we met up at The Rite Spot for brats, hot dogs, and CAKE! The food was fantastic and there was PLENTY to go around.
This was a great ride organized by sledneck22. The trails and the company were fantastic!
It was a great pleasure seeing everyone again and meeting new people. See you on the next ride!
< BACK