| | |
| --- | --- |
| The 9th Annual TY Give-Away Ride in Munising MI Feb 5-8th, 2009 | |
Click on smaller images to enlarge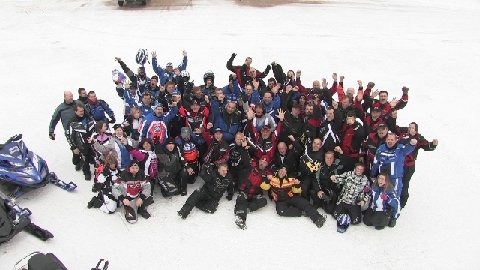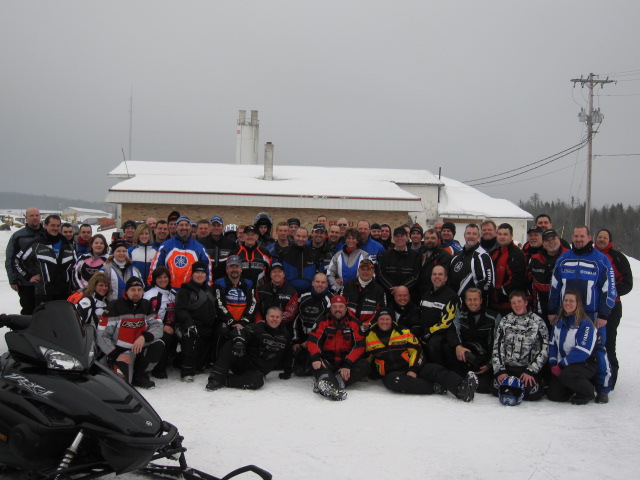 The previous January ride had a better turn out than we had expected. Normally we have low attendance, but 42 riders showed up. We were extremely excited to get the Give-Away ride kicked of and as you can see from the pictures above we exceeded attendance levels once again with excess of 60+ people.
Thursday morning started with a quick breakfast at the Comfort Inn hotel followed by a meeting in the hotel lobby. The meeting covered riding rules about riding in snow dust, being a responsible rider and the different types of riders in the group. After the meeting we headed West to Eben to see the Ice Caves. We stopped to snap some pics and to stretch our legs, LOL, half mile walk into the caves. From there we headed East to Chathem for some lunch and to dry out from the long walk. We split into two groups, one group rode the trails while the other group rode off trail. Both groups met up back at the hotel. We gassed up the machines and went out again for some deep snow riding East of Munising. After busting some drifts and having a great time, we gave the sleds a rest and went to socialize with the rest of the group.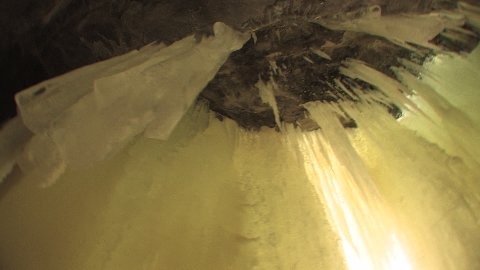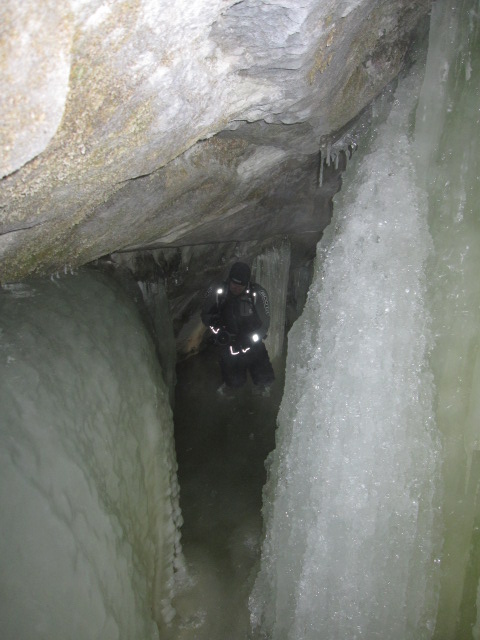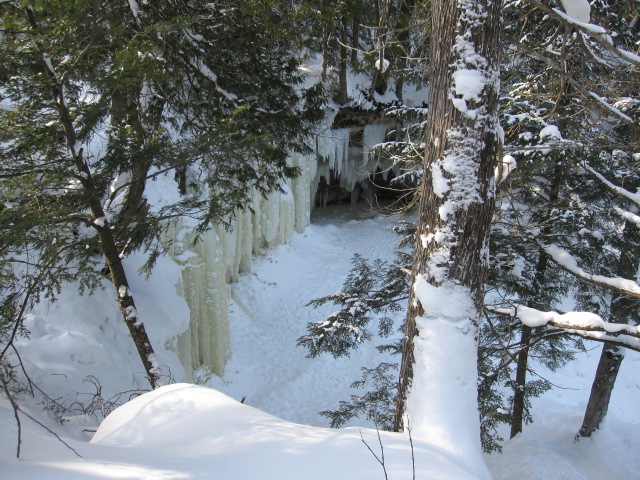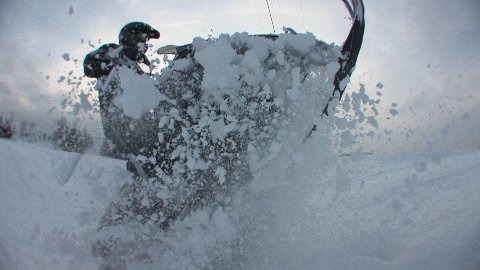 Friday morning started at 8:30 with another meeting stressing facts of group riding safety. We all hopped onto our sleds and headed over to Shingleton for some breakfast. We had one more small meeting and then broke into two groups: trail and off trail riders. ViperDave took the group of off trail riders and the camera crew for some fun in the snow. The trail riders headed South on Haywire Railgrade towards Manistique. We stopped at a bridge for a group picture and then headed to gas up the machines. With the tanks full, we rode to Big Springs to take the boat out for some natural spring water viewing. After taking more pictures, the group headed out onto Trail 7 North to Buckhorn for a late afternoon lunch where the off trail group met up as well. After lunch, some decided to go back to the hotel and others went for more off trail fun. The day ended with everyone meeting back at the hotel for food and drinks.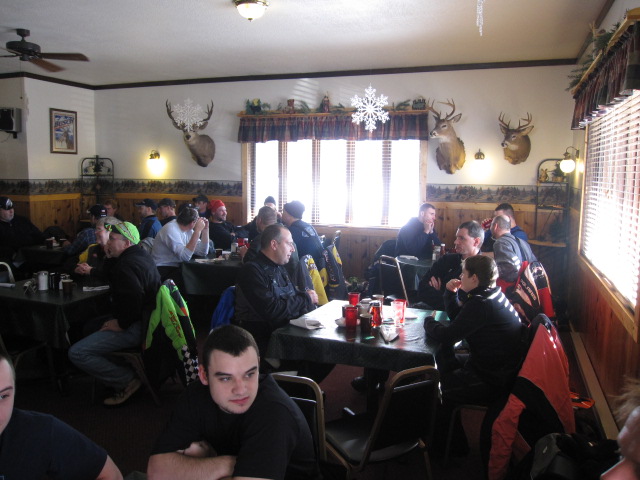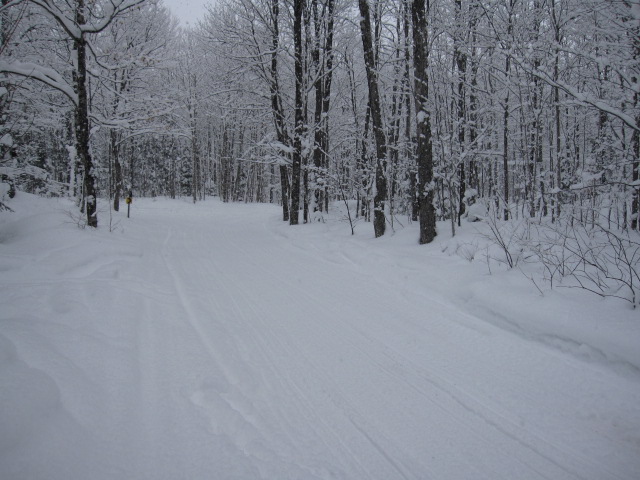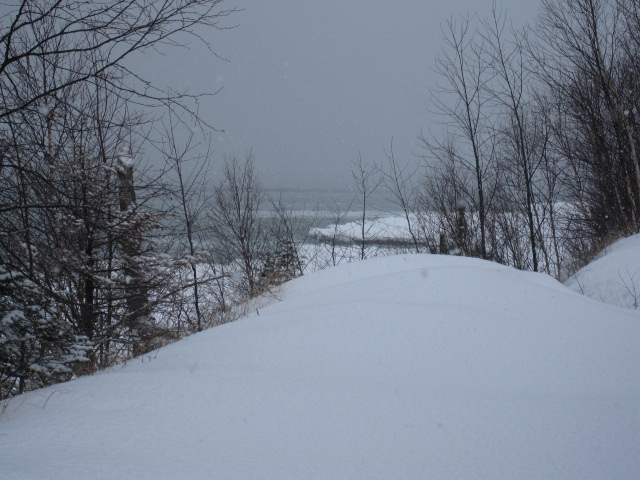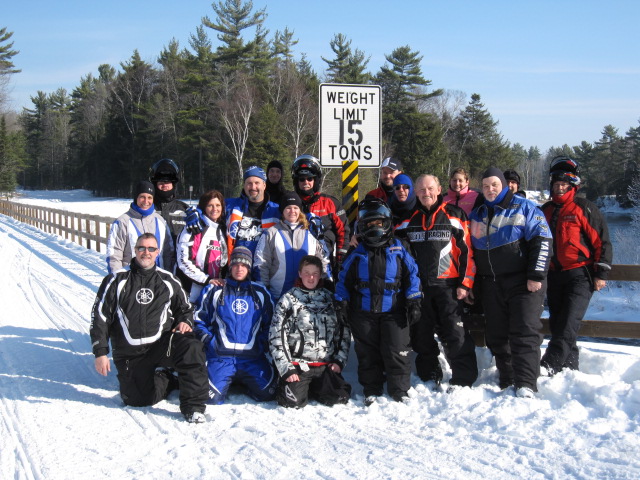 Saturday started with a photo shoot with Rick Dobson. After the photo shoot we split into three groups. One group went South for some off trail fun, one group went to Grand Island, and the other group went to Shingleton for some well needed breakfast. After breakfast, the Shingleton group went to Kingston Plains and then onto Grand Marais. The weather wasn't as good as the other days, but it wasn't too bad. We cut that ride short in order to get back to the hotel to set up for the big give away that night.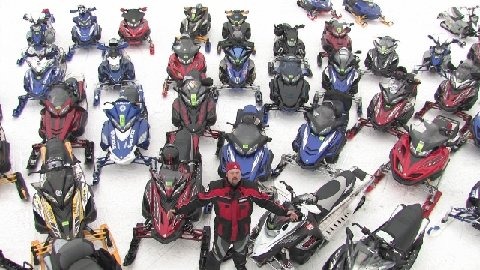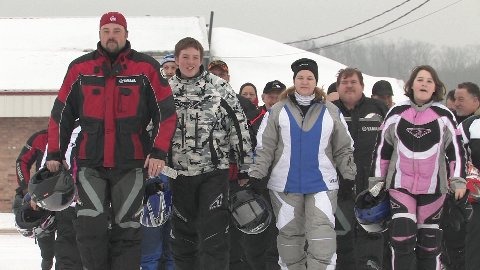 Give-Away Pics: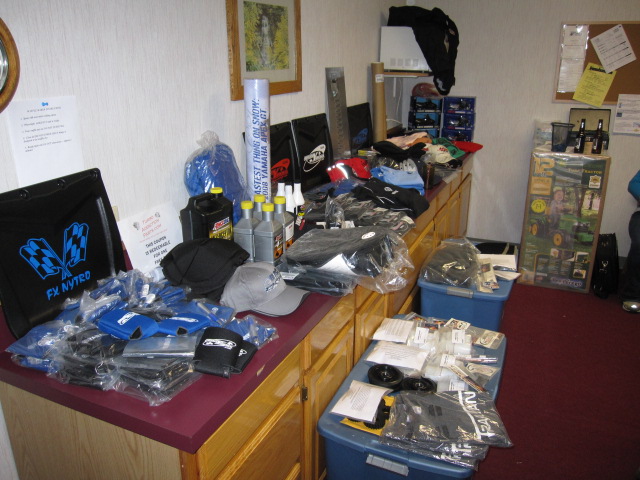 A special Thank You goes out to Dobson Entertainment for some of the pictures shown above and for the great video footage shown after each day's ride.
I would like to thank all the Sponsors/Advertisers and users that donated prizes:
Yamaha USA, B-Rad Snow Flaps, Mountain Performance, Curve Industries, Turboaddictionparts.com, Creation Composites LLC, Pioneer Performance, Jetskidetailing.com, Mack Studs, Sleddhead, Cubbys Custom, ArticFXGraphics.com, HyGear Suspensions, Port Yamaha, Rich MotorSports, Ulmer Racing, Excell Motor Sports, Days Inn, Comfort Inn, and any others that I might have missed. Thank you!
< BACK