TY Munising MI Ride Jan 3-6th , 2013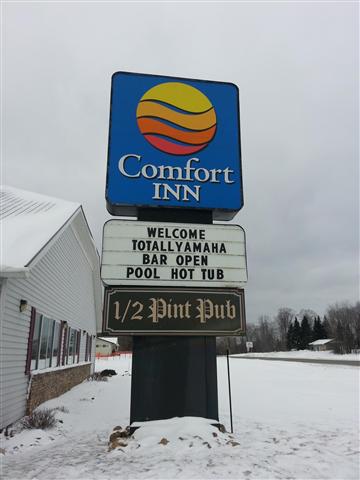 to see video click Here
Click on smaller images to enlarge
Even with the low snow year we seem to have a great following of riders that will show up regardless of the snow depth.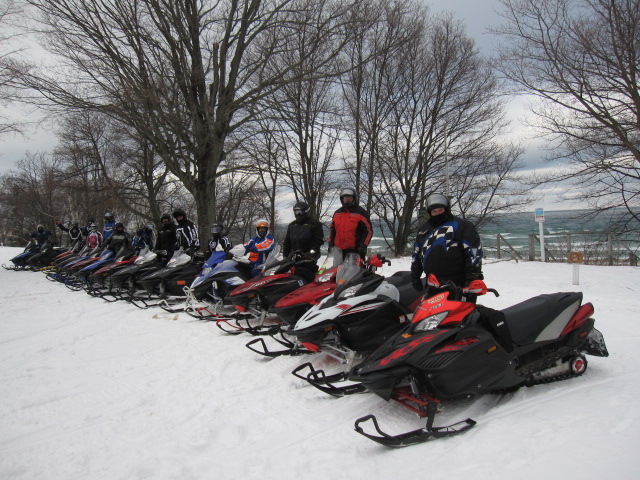 After eating breakfast at the hotel Friday morning 2 groups headed from Muni past the Bear Trapp to Grand Marais leaving at 2 different times. Low and behold we crossed paths for a picture. Once we ate lunch and gassed our sleds we drove south towards Seney, but took a pit stop at the hotdog stand before heading back to Muni as the trails started to show signs of major deterioration.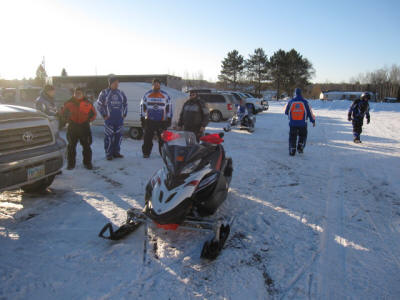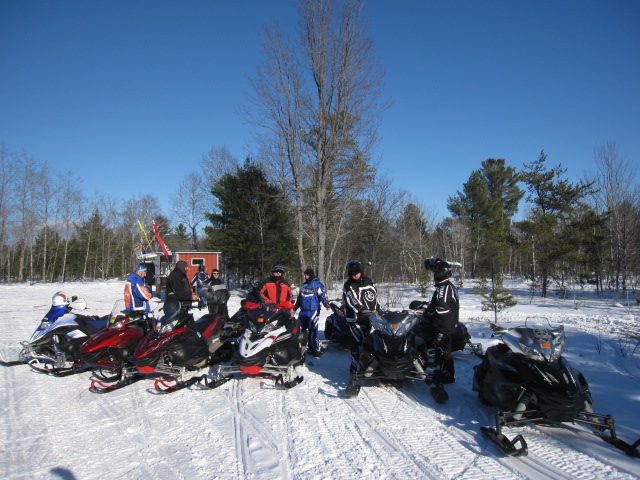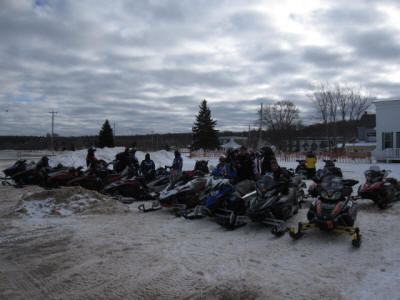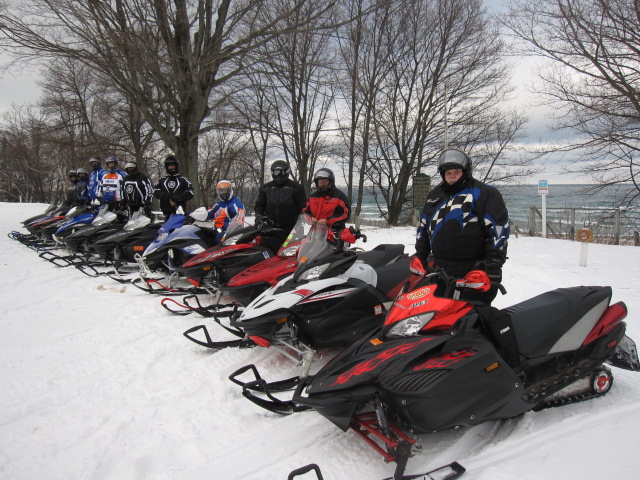 After the warm weather had taken its toll on most of the trails near Muni we decided to trailer to the Kingston Plaines. We once again drove to Grand Marais taking the lake shore trail. We gassed and decide to drive to Pine Stump Junction for lunch. We went from Pine Stump to Seney for gas and then back to the truck in the Plaines to finish out the day.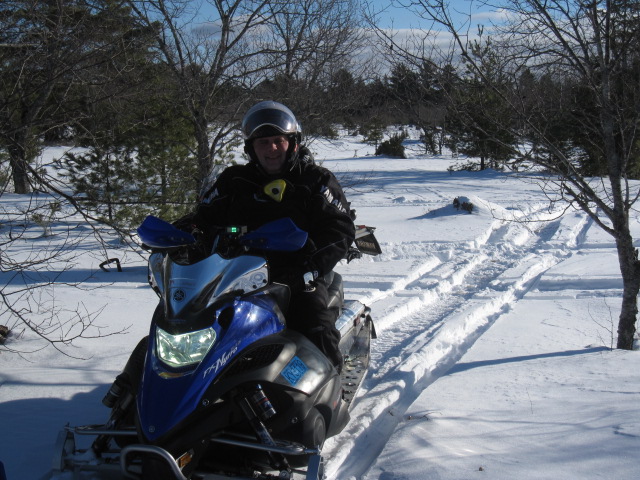 Sunday morning before packing up the truck, we decided to do one last ride to the west on trail 8 over to Chatham for breakfast. We never did make it that far as I had a slide issue with the sled and decided to cut the trip short.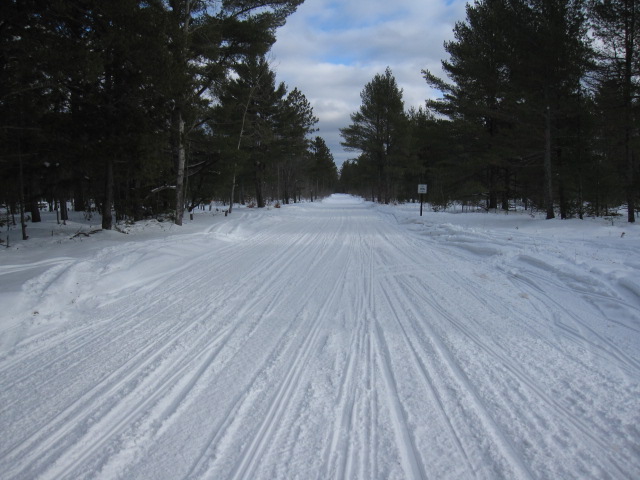 Thank you to everyone that came on the ride and we will see you on the next one.
< BACK