| | |
| --- | --- |
| The 8th Annual TY Give-Away Ride in Munising MI Jan 31st-Feb 3rd , 2008 | |
Click on smaller images to enlarge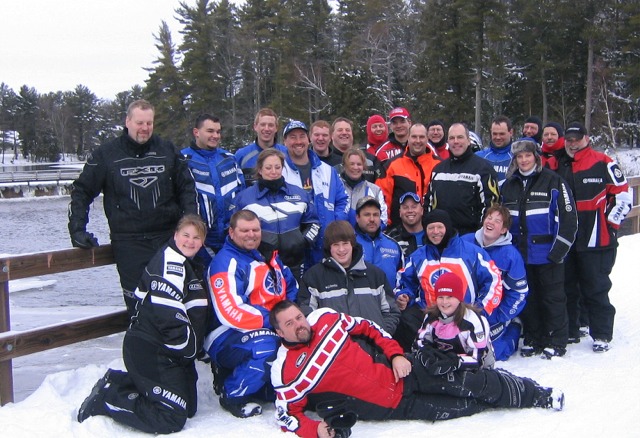 Driving up on icy roads into Munising on Wed eve with 10" of fresh powder on the ground and high winds was a little nerve racking. But being on the trails the next day with all that new snow made for another awesome riding experience for the site.
Thursday morning heading out on the trails with my family and ChadG took us to breakfast in Shingleton. Hoping to see a few more friendly faces at breakfast we found to be non existent due to the weather from the evening prior. After breakfast we thought it would be nice with our small group to head up to Miners Castle and take some pics. On our attempt to head North my sons Phazer had a little mishap and stopped with lots of oil and antifreeze spewing out on the trail. (Once the sled was home I found that he must have hooked something in the trail tearing the track and studs out and tossing it into the heat exchanger. This punched a hole and drained the sled of coolant thus overheating the motor and blowing the head gasket tossing oil all over.) As we inspected the down Phazer we came across a member and his wife on vacation. They assisted us in getting the sled to a road side for pick-up. Thanks again to them for giving us some help. That was about it for the family that day. Once the sled and the family were back safe and sound at the hotel Chad and I finished our ride out to the Miners Castle. On the way back we hooked up with Sobfrog and Brent and extended our ride to Boot Lake for a quick bite. Then back to the hotel for the evening fun.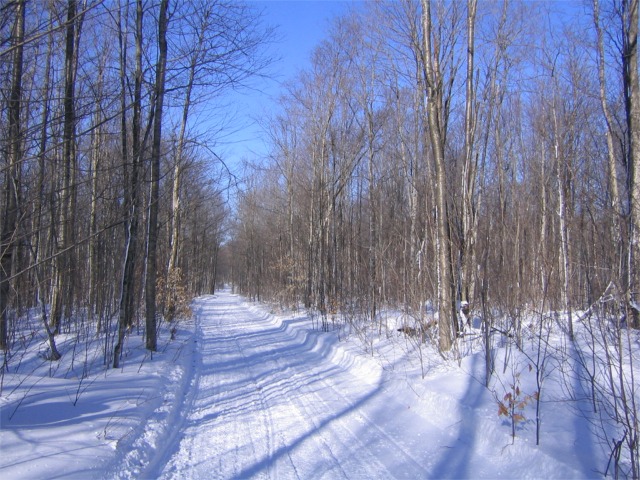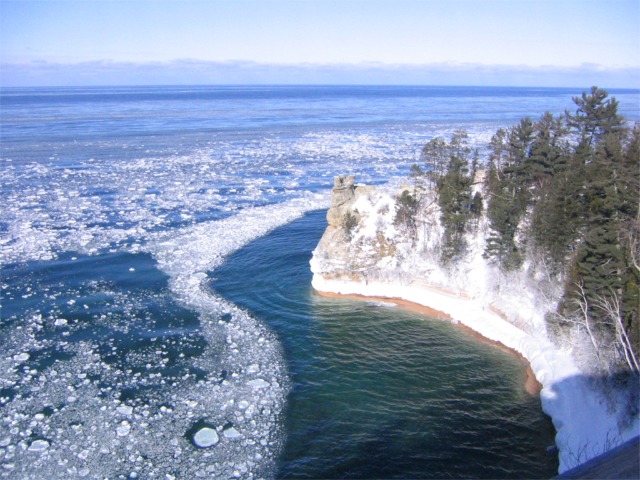 Fridays ride brought out quite a few more riders and once again breakfast at Shingleton. We decided to go south on the Haywire Trail to Manistique. Trails were in great shape and made for some fast riding. Not thinking clearly and forgetting to get a registration sticker for my sled brought the DNR knocking on my door with a nice ticket coming out of Manistique …LOL… my own darn fault. After that bit of fun with the DNR we stopped over in Big Springs to load up on the boat to view the springs and some jumbo fish… very cool if you have never seen this!!! After the Big Springs we heard Richie-Rich had his own fun with the DNR …LOL. (It looked to be a very eventful day). After all the excitement we headed north on Trail 7 from Big Springs to the Buckhorn for some grub and back to the motel for more evening festivities. Few drinks… some great company and a little Karaoke ..LOL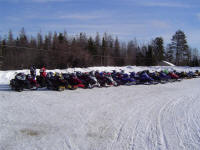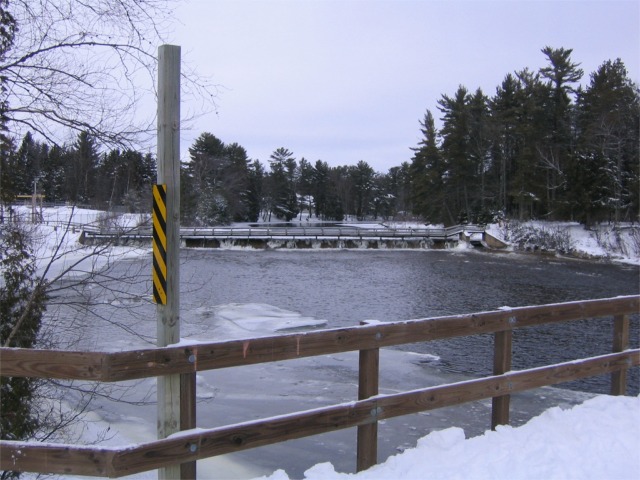 Big Springs: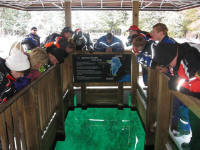 Saturday, back to Shingleton for a well needed breakfast… We all decided that Grand Marais would be a nice ride for some lunch at the Brewery. From there we took the Lake Shore trail and stopped for quick pic. Kicking it into high gear we blasted back to the hotel to get the Give Away kicked off. Lots of great prizes donated along with a 50/50 drawing for Gina (Easter Seals Ride) and a Gator drawing donated by Todd. This was one of our best turn outs to date with everyone walking away with some really nice stuff.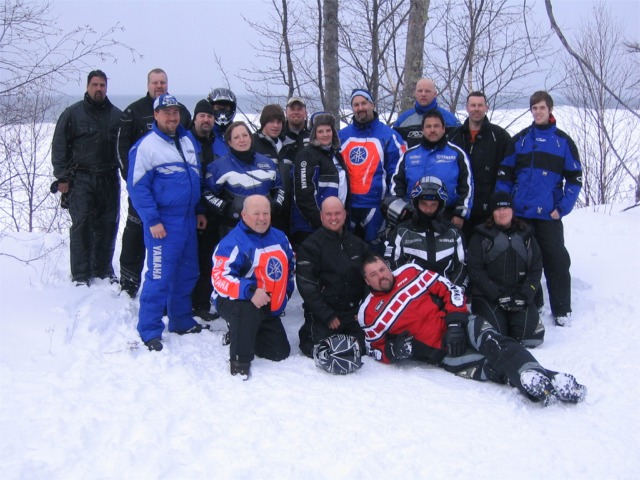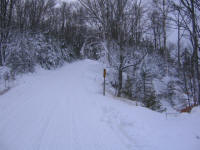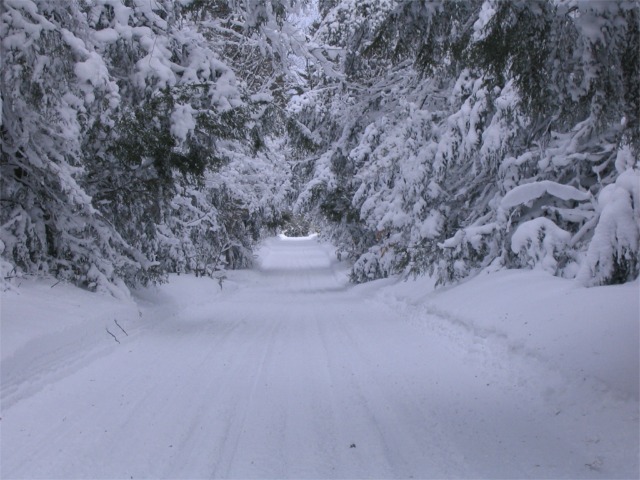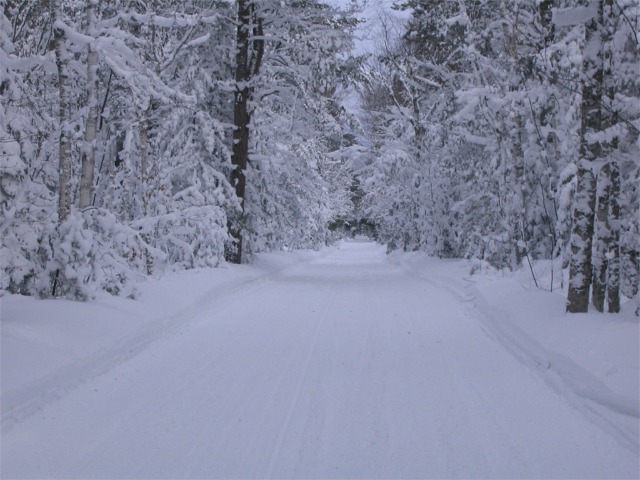 Even with a few set backs, it was another superb TY ride.
Give-Away Pics:
Jacket, 50/50 and Gator Winners. I am missing the Yamaha Gear Bag winners pic...sorry
I would like to thank all the Sponsors/Advertisers and users that donated Prizes. Todd, Vince (1Crazysledder), Yamaha, Pioneer, CB Performance, Mark Murphy - Sleddhead, Rich Motor Sports, Ulmer Racing, Excel Motor Sports, Mack Studs, Dalton Industries, Port Washington Yamaha, ArcticFX, Sled Solutions, Muffin Works - Gade Thrasher, B-Rad Snow Flaps, Bergstrom Skegs, BPE-Brothers Performance, Total Recreation
Other TY Groups having some off trail fun!!!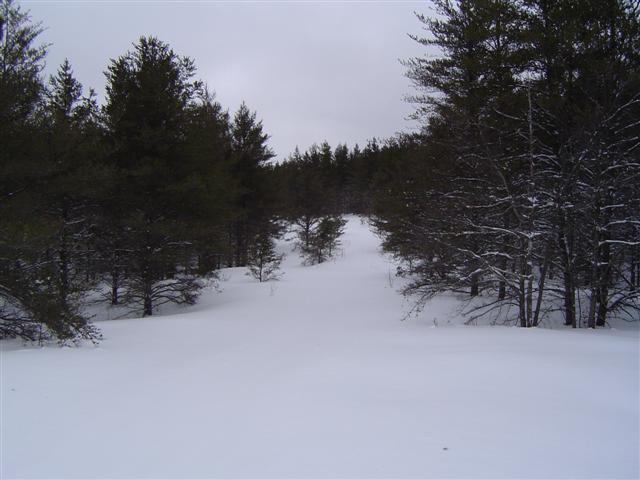 Many many more pics!!!
MrSled Talking to the DNR above 2nd from left...LOL
Roger...LOL aka Kenny Chesney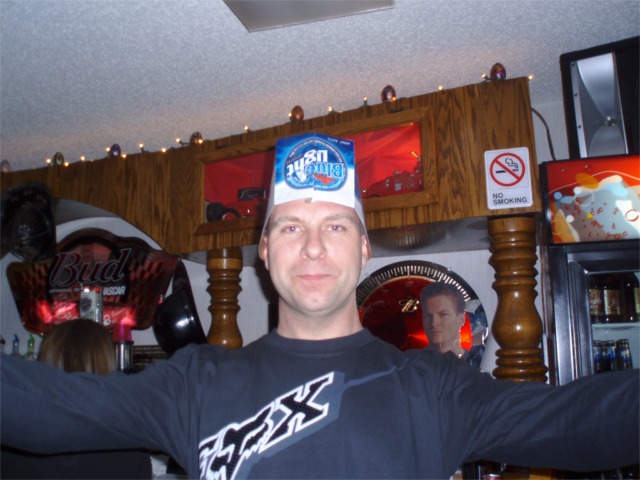 More Pics from SleddHead
Dead Cat!!!
If anyone has any additional pics please email them to webmaster@totallyamaha.com
< BACK