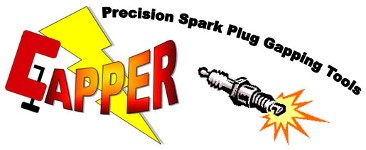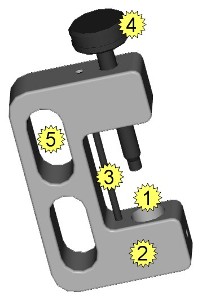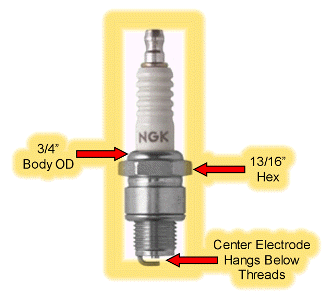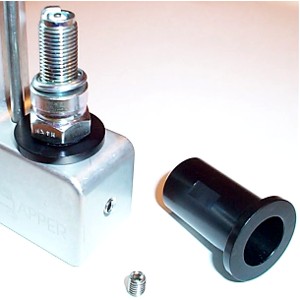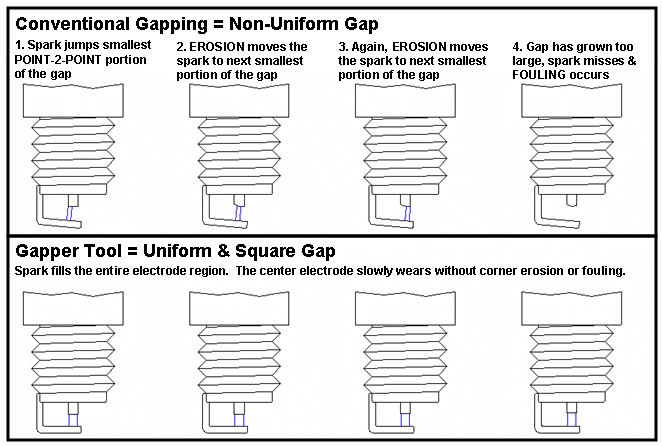 Here is a great Little Product to Quickly Gap Plugs Consistently and Accurately
Gapper Tools
GArserio Enterprises
Features & Specifications:
1. Accommodates most plugs with 13/16" Hex & 14mm Threads found
on most 2-stroke ATV's, Dirt Bikes, Personal Watercraft &amp Snowmobiles
Example: NGK BR8ES
2. Frame is CNC Machined from Billet 6061-T6 Aluminum and
Anodized Clear for Corrosion Resistance
3. Removable Stainless Steel Bar holds feeler gauge(s) of choice
Most feeler gauges from a standard set will fit
Tool includes a standard 0.030" (0.75mm) gauge
4. Hardened Black Oxide Steel Thumb Screw with a Dog Point for
longevity
5. Dual Slots serve as a grab handle, reduces weight and adds style
Application Chart:
The Gapper is capable of gapping
plugs with 3 basic criteria:
· 13/16" Hex w/14mm Threads
· 3/4" Body Outside Diameter
· Center Electrode hangs below
threads
· Use Optional Adapter for
5/8" Hex w/10mm Threads
Some Common Examples:
NGK Brand, B-Series Plugs:
B7HS,BR7HS,B7ES,BR7ES
B8HS, BR8HS, B8ES, BR8ES
B9HS, BR9ES, BR9ES, BR9ECS
Champion Brand:
L82C, L3G
RL78C,RL82C,RL86C
RN2C,RN3C
Optional Adapter for APEX, ATTAK, NYTRO, RX1 & RS Owners
· Offered for smaller 4-stroke plugs with a 5/8" Hex and 10mm Thread
Example: NGK CR8E, CR9E, etc.
Comparison to Other Methods: