BlueByYou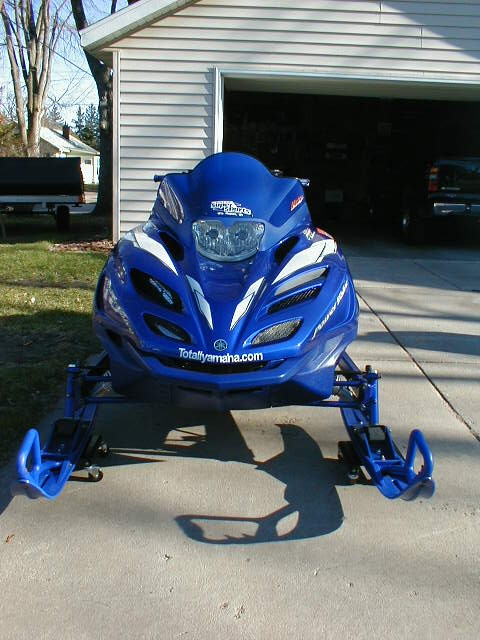 Click thumbnails for bigger pics.
Sled: 2000 SRX
Nickname: BlueByYou
From: Stevens Point, WI
Modifications: Mega Power Dial Engage, Mega Power Dial Deflect, Heavy Hitters, Maxximum Performance Purple Primary Spring, Billet Helix 54/46 - Micro Belmont, Pipe Header Mod. (Donahue Super Sports), Canister Mod. (Donahue Super Sports), Head Work (Donahue Super Sports), Tempa Flow (Holtzman Eng.), 192 1.15" Woodys Megabites, Billet Steering Arms (Anodized), Blue EOM Skis, Ski-monts and Snow Flap, Hyfax, Wheels, Blue OEM Low Profile Windshield, Aluminum Trailing Arm Caps & Spindle Caps, Tie Rod End Caps, Polished Pipes, Slide Rails & Clutch Guard, Custom Totallyamaha.com and personal decals.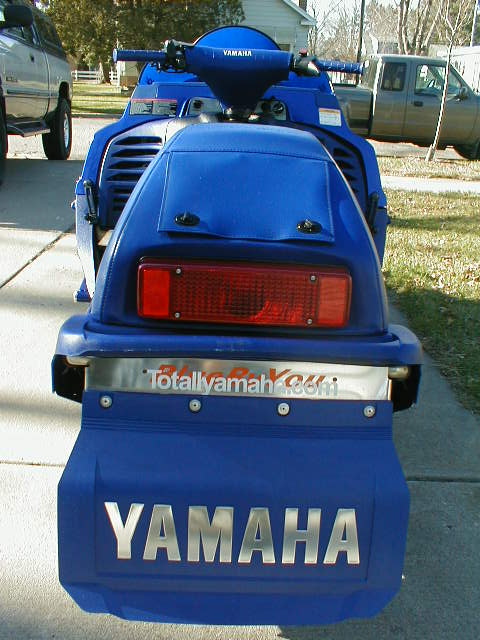 We at Totallyamaha thanks BlueByYou for sending us information on his sled and hope he will keep checking back with us for more excellent info and more features.