Bobby Buchaue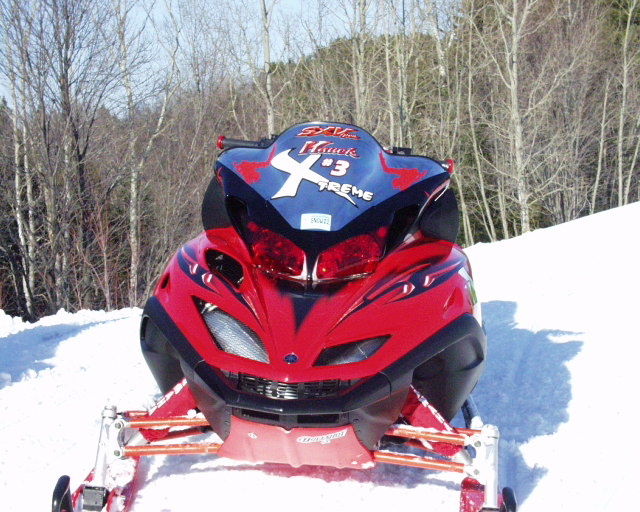 Click on the Thumbnails to Enlarge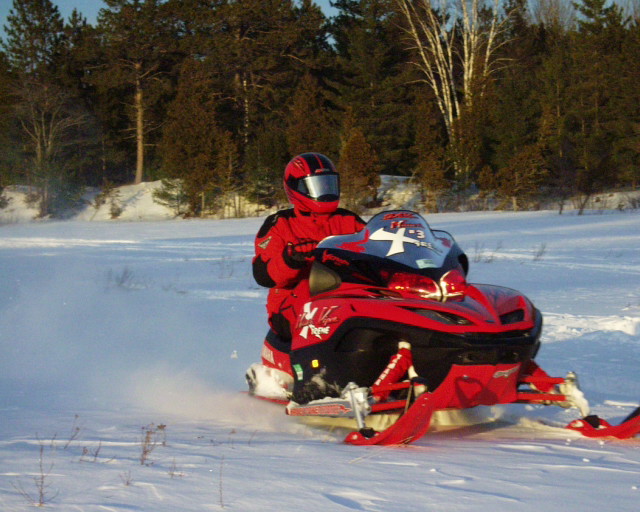 Sled: 2002 Yamaha SX Viper ER
Nickname: Bobby Buchaue (like in the Water boy)
Real Name: Robert Vogel
From: Chicago
Modifications:
This is the Hottest Snow Machine on the hill today. There is nothing else to add with out voiding the warranty. I did everything I could to increase the HP and Increase the gas Mileage. Has only seen one winter and 3 trips last season. Its kept inside and stored . Its Custom built from Haucks power sports. (

http://www.hauckpowersportsinc.com/

).
This sled is number #3 in the extreme edition out of 22 custom machines. Itís a beast with power to spare. Check their web site and see my photo in red at the end of the Viper add.
Viper Chrome Plated Triple Pipes

Rear Heat Exchanger

Jetting

Carbon Tech Reeds

# 5 Clutch Kit

Engine Torque Arm

Roller Secondary (red)

Digatron 3 Instrument gauges

ATR Nuts (red)

C & A Pro Skis and Carbides

Red Snow Flap

Red Wheels

Red Belly Pan

Full Length Foot and Edge Rail Red

Chrome Windshield

Head Modification

X-Treme Decal Kit

Yamaha Fuel Shut Off

Viper Mirrors

PowerMadd Handle Bar Riser 1 Ĺ

Yamaha Red Handle Bar Cover W/Pouch

Yamaha Red Shock Covers

Set Slippery Slides Hyfax

Hyfax Wheel Saver kit

Viper Cover

Red Radius Arm Covers

Track Exchange to 1.25 lug

Ripco Handle Bar Ends Red

Spindle Plugs

Red Trailing Arm Plugs Aluminum

Sporttech Red Lens covers for Lights

Power Mad Toolbox on Clutch Cover

Helmet Visor Warmer Plug

Spare Belt

Rear Shock Redampened
We at Totallyamaha thank Bobby Buchaue for sending us information on his sled and hope he will keep checking back with us for more excellent info and more features.