CBS Performance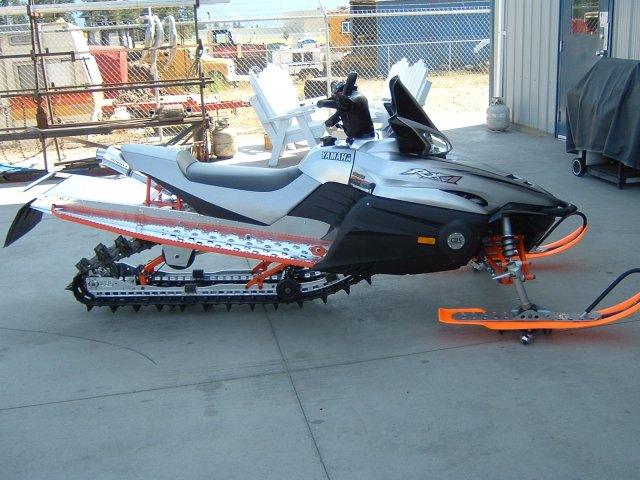 Sled: 03 RX!
From: Kelowna British Columbia, CANADA
Modifications:
- lightweight chromoly a-arms (stock stance or 41") with aluminum steering rods.
- lightweight battery kits that relocate battery and eliminate stock battery holder for easy access to oil filter.
- mountain tunnel kits that reduce weight.
- lightweight rear skid / air shock, h-arm , transfer kit, milled rails
- lightweight hoods
- lightweight exhaust that sheds lots of weight and a noticable gain in hp
CBS stands for custom build sleds / our nickname is " the westside boyz " We will also be installing turbo kits for the rx-1,( this thing comes alive with a little boost on pump gas)
(250)769-8212 or (250)707-3243
We at Totallyamaha thank xx for sending us information on his sled and hope he will keep checking back with us for more excellent info and more features.