Rocky Mountain Killer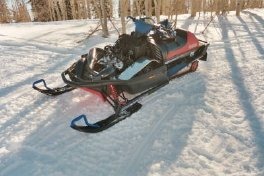 Sled: 1998 Mountain Max

From:

Utah

Modifications:

Triple hauck pipes, Peak Performance high-compression head, V-Force reeds,

Artic Cat roller clutch, 136" 2.25" finger track, lightweight radius rods, lightweight steering arms,

gutted air box, RX-1 skies, and coming soon Boondocker Nitrous kit! With the nitrous it

should have about 240 horsepower!

We at Totallyamaha thank RMK for sending us information on his sled and hope he will keep checking back with us for more excellent info and more features.