STEEPNDEEP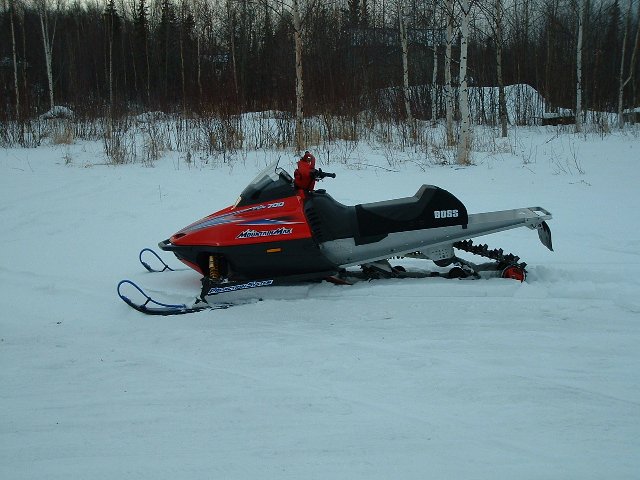 Sled: 98 MM 700
Nickname: STEEPNDEEP
From: Alaska
Modifications:
Ekholm 151 tunnel, 151 2" camoplast, 2000 rear suspension with 5 inch extensions, 9 tooth extrovert drivers, boss seat, KBY gold shocks in the rear, Ohlins up front, Simmons Flexiskis, Digatron guage pack, Power inc. end dumps, reed spacers, Gutted air box, 20-41 gears
Soon to come is a lightweight hood, porting from Mad Max Bob and new front end parts. This sled is nasty on the trails and on the steepndeep!
We at Totallyamaha thanks STEEPNDEEP for sending us information on his sled and hope he will keep checking back with us for more excellent info and more features.