Tulpas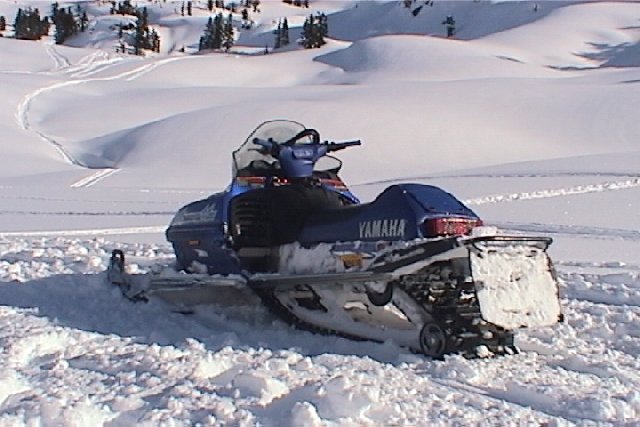 Sled: 2001 Mtn Max 700

Nickname: Tulpas
From: Squamish, BC.
Modifications:
Rear Suspension moved back 1 inches and down 1.5 or "there abouts" Extrovert Drivers, Extraneous suspension wheels removed, Power Inc. end dump pipes, Reed spacers, Intake side of piston skirts cut to improve flow
Bender clickers suspension adjustors, Tunnel mounted snow scrapers
Stickers reading: 'Loud Pipes Save Lives' and 'Ride It Like You
Stole It'

Future mods: Engine porting, Digitron guages, 151" X 2" Camoplast, Elkholm tunnel, parachute.

Bought this sled with 700km on it and performed the above mods. Very
pleased with the ride and performance for West Coast riding
conditions.
We at Totallyamaha thank Tulpas for sending us information on his sled and hope he will keep checking back with us for more excellent info and more features.