Exhaust Donut Gasket Inspection/Replacement
By: MrSled
<![if !supportEmptyParas]> <![endif]>
If you are inspecting or replacing the gaskets, you will still have to remove the seat, tank shrouds, and gas tank to get to the access plate under the tank. Letís face it, this entire process is not a very quick or simple job, so allow yourself ample time.
<![if !vml]>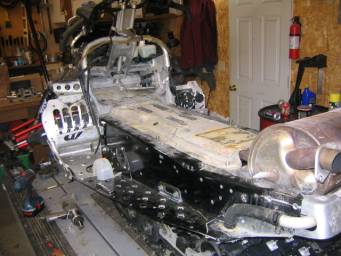 <![endif]>
Under the tank you will see the access plate that covers the clamps and gasket area. Remove the 4- 10mm bolts that hold that in place.
<![if !vml]>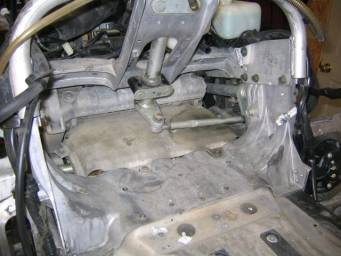 <![endif]>†<![if !vml]>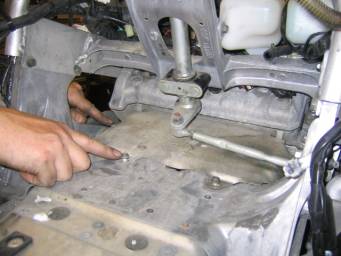 <![endif]>
You may not have to pull the exhaust off if you just want to see if the gaskets are leaking or crushed. By removing the Allen head bolts from the clamps and slipping the clamps back you will be able to view the gaskets between the corrugated manifold pipe and header pipe.
<![if !vml]>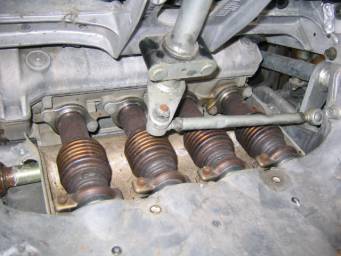 <![endif]>†<![if !vml]>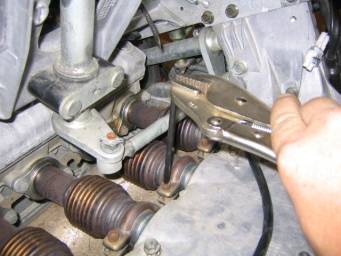 <![endif]>
<![if !supportEmptyParas]> <![endif]>
<![if !vml]>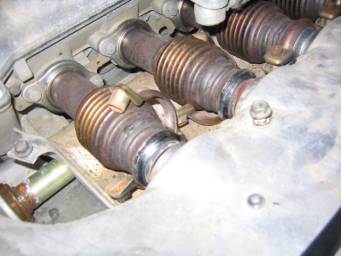 <![endif]>
If they are damaged proceed to pull the rear exhaust side covers and silencer shield. Remove the 4- 12MM bolts that hold the silencer to the tunnel.
<![if !vml]>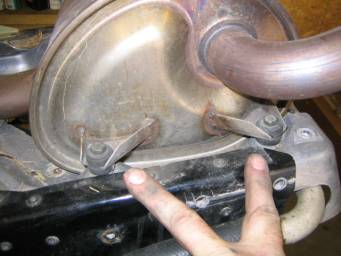 <![endif]>
If you want to pull the exhaust completely you have to also pull the 2 obround rubber access plugs to loosen the 2 mid point clamps.
<![if !vml]>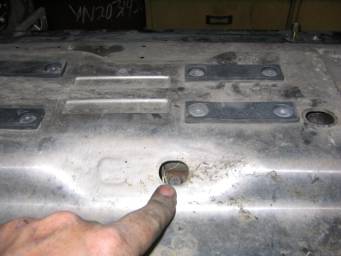 <![endif]>
You can leave the exhaust mid points clamped to change the gaskets as the pipe will slide back enough to pull the exhaust donuts. Remove the 2 front round rubber access plugs to crack loose the Allen head screws that hold the head pipe to the tunnel once the rear silencer is unbolted from the tunnel.
<![if !vml]>
<![endif]>†<![if !vml]>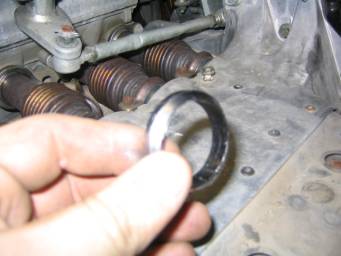 <![endif]>
Once everything is loose and the 4 clamps have been removed, slide silencer and manifold pipes back (the slots in the front mount will allow this to move back) Replace gaskets and follow the same procedure in reverse order to complete the replacement.
<![if !supportEmptyParas]> <![endif]>
Note: When removing fuel tank, once the 2 nuts are removed at the base of the tank and the fuel connection and sensor are disconnected, you will have to remove the connection at the front of the tank on the left side, the connection at the right front under the antifreeze over flow tank and remove the vent line on the on the top under the steering column.
<![if !supportEmptyParas]> <![endif]>
Totallyamaha is not responsible for any damages that these modifications may cause to your vehicle; any modifications are your responsibility if you choose to do so. We are providing information ONLY. Some of these modifications may VOID your warranty and that is your responsibility to look into. The Totallyamaha users have passed along most of the information found on this site. If you have any questions or concerns about anything on this site talk to your dealer before using any of the information. Totallyamaha will not be liable for any damages or personal injury from any modification performed from this site.
<![if !vml]>
<![endif]>
<![if !supportEmptyParas]> <![endif]>
<![if !supportEmptyParas]> <![endif]>