Bandit's SRX and Misses Bandit's SX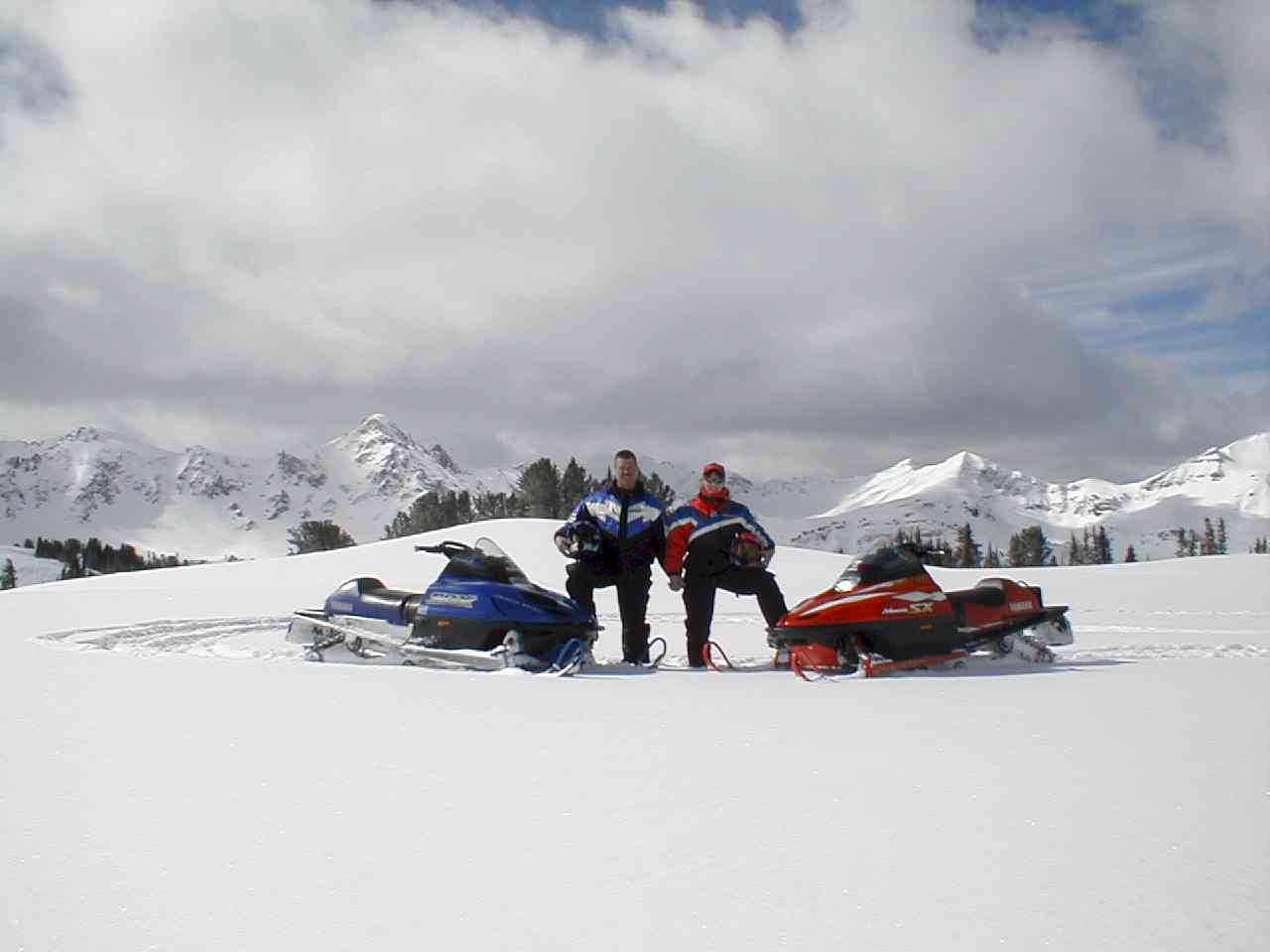 Cooke City mountain riding March of 2000
The Bandits 98 srx mountain sled is ported and clutched done by himself , power inc pipes and silencer, gutted air box, carbon fiber reeds, rolled chain case, tapered tunnel and totally redone suspension, light weight Kevlar hood Simmons skis, one piece billet head with replaceable domes, raised handle bars, mountain grab strap, 2 inch Yamaha 141" track, dry weight same or slightly less than stock mm 700, according to Bandit.
Misses Bandits sled is a 98 sx700 made into mountain sx, power inc. pipes, 2 inch Camoplast 136" track, Simmons skis, mountain bar and tapered tunnel, rebent suspension rails to get better rail approach. "Both these sled rock in the deep powder" said Bandit.
Personals : Bandit and Misses Bandit are from Wisconsin
Coming soon from the Bandit his 2000srx trail sled and wife's 99sx600. We at Totallyamaha thank the bandit and look forward to seeing more from him.