MADMAX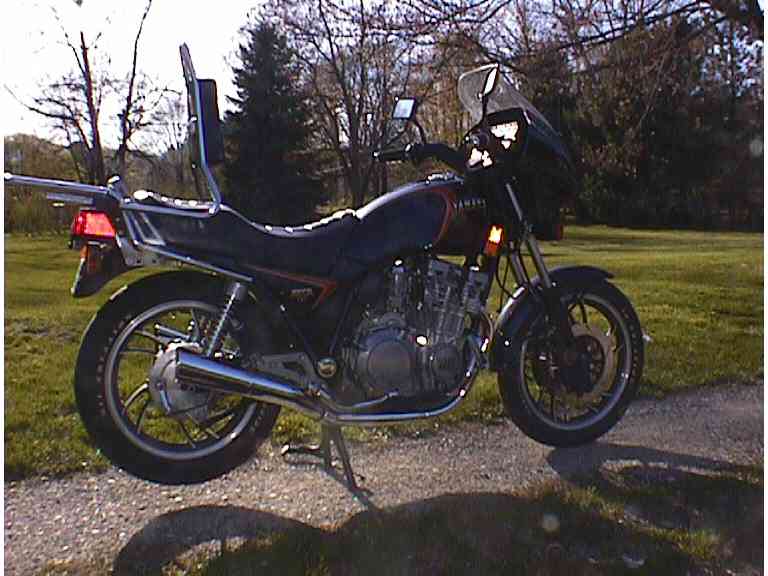 click to enlarge
MADMAX started riding cycles in 1966 at the tender age of 15. It
was a brand new yamaha twin jet 100. He put over 3,000 miles on it riding
to a small lake less than a 1/4 of a mile from home---you do the
math, thats a whole bunch of small trips. Then he bought a new 1967 305
yami and put 30,000 miles on it. Then came his new 1973 500 twin/four
valves per. cyl. another 33,000 miles. Along came his new 1977 shaft drive 3
cylinder 750, over 30,000 miles on that sweetheart. Now for the old
clunker he still proudly ride today-Bought new 1981 750 seca. 50,000 +miles.
SURE!!! I have been riding Yamahas longer than you have been
alive----well I guess that depends on how old you are>(: I have logged
over 145,000 miles on Yamaha cycles and 20,000 miles on sleds over the
past 34 years of owning the BEST!!!!!!! MadMax.

MadMax, Gary from Michigan, 49 years old, married for 30 years
this Aug. 22, 2000.Two grown kids ,son 27 / daughter 23. We have one
grandson that just turned one.
Check out his Sled in the Snowmobile page