Mod Mark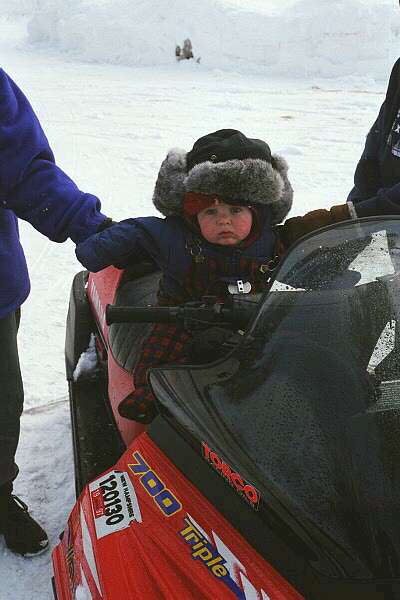 Nick name: Mod Mark
From: Massachusetts
Sled: 97 700sx 4800 miles

Modifications: SLP silencer, 1" Camoplast track, 192 studs, Hauk clutch kit, (5.5 gm both holes), Geared down on top, Reed Spacers, 2 layer head gasket, control rods, SLP skis.
Comments: "Tired of beating up on my XC700 buddies all winter long...ho hum"
"My 1 year old son as you can see in picture already has caught the Yamaha fever."


Totallyamaha thanks Mod Mark for his great contributions and interest in our website and we hope he keeps stopping back for more great stuff from Totallyamaha.