Mrs. Rkmaxx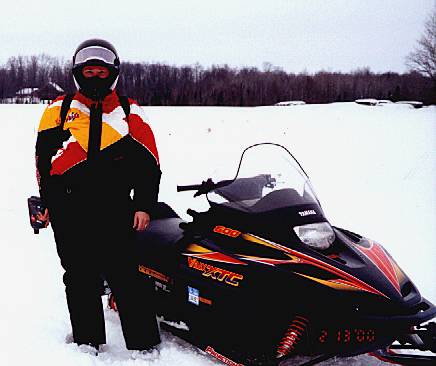 From Mr. Rkmaxx: This is my loving wife's (Mrs. Rkmaxx) sled which out of the box was to say the least a pooch, but with a little tender loving care and a few new parts its a little rabbit in the woods now thanks to a Thin head gasket, reset the carbs, and reclutched for new found power . As well as 120 1" inch picks and a good set of carbides . This little baby will keep up with most in the woods . As long as you run the right plugs in it (don't ask!!!) Nice gas milage for a 600 twin anywhere from 12 to 18 depending on who's driving it ..

Mod's to come yet: NONE She says "Leave it alone!!!!"

Totallyamaha thanks Rkmaxx's Wife for letting us post her sled.