Weiron's 2000 Mountain Max
Nickname:     Weiron
Real Name:    Micke Sundell
From:            Bergvik, Sweden
Riding area:    Långå, Härjedalen
E-mail adr:     m.sundell@telia.com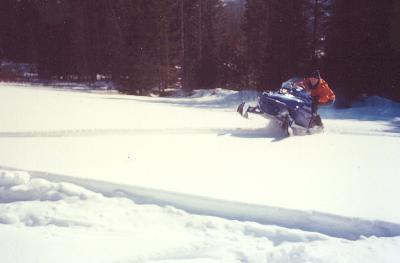 Note: the person on the picture is Mr. Sundells girlfriend busting some powder, not himself.

Modifications / add ons:
Reed cages are moved 7 mm backwards
Jetted down 2 sizes
Totaltek carbides
I'm considering installing dial a jet or variflow and oversized wheel kit and /or hiperfax, what do you think guys?
"With these mods, I got a new machine" Weiron says. "I've enjoyed 1600 trouble free km (1000 miles) with this sled and I'm very pleased, it's on pair with the short trackers on the trail, and awesome in the deep snow, what more can you ask of a Mountain sled?"
 
 
 

We at Totallyamaha thank Weiron for sharing his Mountain Max 700 with us.