TY PICS
Bruce's 02 VIPER. and 81SRX got to love it.....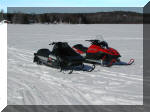 Pictures of Jerry Darvell's Yamaha Hat Collection.
This is a picture of Off-road.com project sled. This picture was taken in Speculator New York.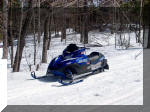 Sweet Yamaha ATV from Justin!!! and one from Jen!!!
Yamaha Snow Blower...Kewl!!
1984 model of Yamaha YS-624T
Mrviper700 Grass Racing!!!!
Ice Lemans Races
Fact or Fiction, New 2003 Sled!!!! or Not?? Hmmm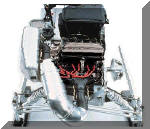 Young children not his just added to show scale..
Photo was taken in March 2001 in Turin(Lewis County),New York on Tug
Hill looking east toward the Adirondack Mountains.
SENTINEL

00 SXR700 Near Twin Lakes/Houghton area of the UP of Mi.
JLeosnow

NakedViper
Hi, BlueIronRanger here, I took this Picture while at the Indoor sno-cross
> at the Fargo dome and thought you might be interested.

Viper Pics of the Canterbury test ride
Here are the 7 pix. It was a ball to get to ride the Viper! We had it going 82 mph, that speedo is trick. Very easy to see. They had a 3.3 mile course to ride, it really gave you a taste of everything, It works! It feels like a YZ on snow.
Matt From Proline Motorsports
New Yamaha Snow Check Program.....Sweet I will take one.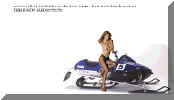 Extra Pics from Nick Morell
"Pic 1 is from this year at Tug Hill, Ny. Pic 2 was taken in the Adirondack Mountains of NY state and Pic 3 is Blair Morgan as "Superman" taking the checker flag at the Snowcross Race at Haystack Mountain, VT in Feb of 98"
Nick
New Sno-X Proto Hood
" I posted a thread on the bulletin board with regards to a new hood that is being made for my snow crosser. It will fit any 97 or newer Yamaha and takes styling cues from the factory snow crosser. It will be offered in either fiberglass or Kevlar, is super lightweight, superior air flow, raptor like headlights and lowers the look of the sled considerably. Once prices are available they will be posted. If I recall it will be offered in Yamaha blue with chrome graphics, not sure if other colors will be available. The sled pictured is from Ekholm Enterprises, they are the manufacturer and designer of the hood. Please contact them if you have any questions regarding this and other Yamaha aftermarket products". 1-888-390-5550 and ask for Larry."
L8R, frees
Frees-Tyler at Duluth Sno-X
"There are some pictures of the yammies and one of me and Blair in the competitions rig. Soon I'll have him in the blue hauler along with me when I break out and make it big lol!!"
L8R, frees
Hay Days 2000 Pics
Hauck big bore kit, Sno-tek 44" front end, A.D. Bovine rear, custom paint, what a sweet ride.