SrXxTrEeM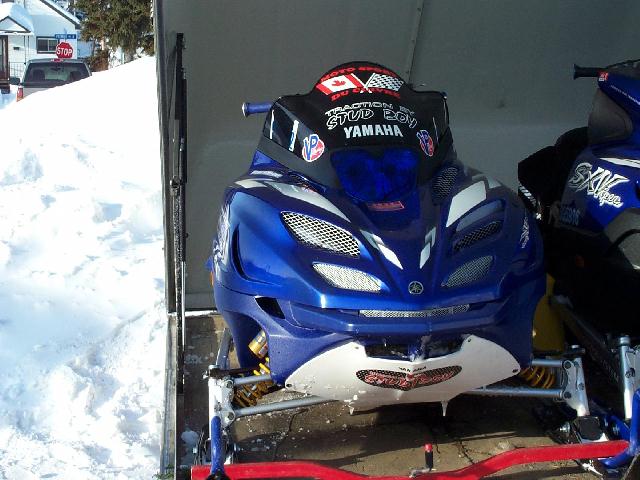 Sled: SRX
Real Name: Marc
From: Canada
Modifications:
V-Force reeds, cut clutches, ported and polished ,244 twister studs, boost bottle, board carbs, mod air box, powder coated motor black chrome,1000 kms , pipe mod, dyno port stinger, Hauck roller , 911 clutch cover, EGT, C&A Pro skis.
SRX , Monster, New RX1 click on Marc's other sleds.
We at Totallyamaha thank Marc for sending us information on his sled and hope he will keep checking back with us for more excellent info and more features.