SrXxTrEeM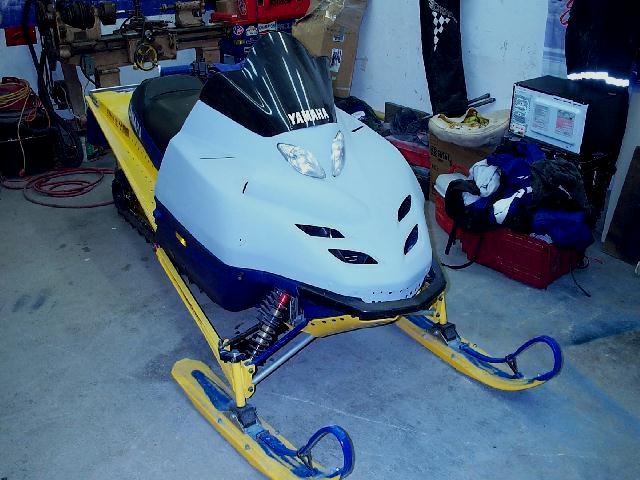 Sled: The Monster
Real Name: Marc
From: Canada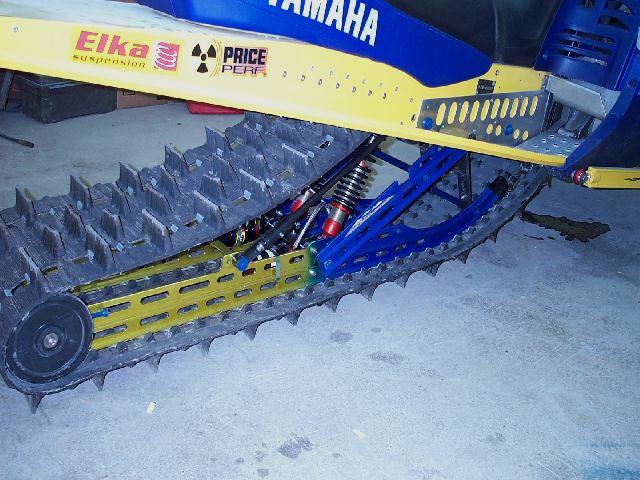 Modifications:
1287cc Stroker Price motor with a Ski-Doo crank, 151" with custom skid, this sled has all titanium bolts and nuts , runs mach z carbs, V-Force reeds, K&N filters, Simmons skis, Elkas shocks, custom made hood, will be painted candy blue and candy yellow, pro tune EGT, VDO tach, left hand throttle, boost bottle , 151" finger track x2.25", billet drivers, and wheels, drop and roll chain case, all custom powder coating and anodizing , runs Jaws race pipes, viper seat, custom gas rack made by Wildchild from Snow west, titanium jack shaft and drive shaft, Polaris primary clutch and arctic cat secondary , boondocker Nos kit.
SRX , Monster, New RX1 click on Marc's other sleds.
Extra Pics
We at Totallyamaha thank Marc for sending us information on his sled and hope he will keep checking back with us for more excellent info and more features.